Holy Trinity Cookham
Robbie Burns Goes to Sea
The haggis will be addressed and eaten and spirits will be tasted.
Monday 27 January 2020
7.30 pm at the Old Swan Uppers
For the 2020 annual Whisky Tasting we will join Robbie Burns on cruise around the Scottish Isles and taste the marvellous malts that they produce. Price £25 each to include tasting at least 8 great malt whiskies and a buffet supper, which will include a haggis, presented with Robbie Burns' traditional "Address to a Haggis."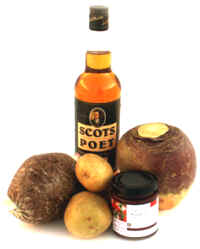 Pricing will be £25 each, to include the tasting and the food. All proceeds to Holy Trinity Church Restoration Project
Tickets from Mike Clark on 01628 530047 or at pefc@tapestryoflife.co.uk from the Holy Trinity Parish Office or from The Old Swan Uppers.
The PCC of Holy Trinity is a registered charity no 1129876