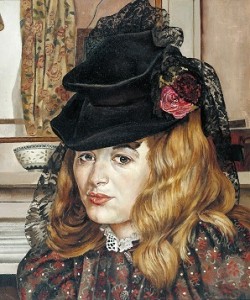 Stanley Spencer Gallery, High Street, SL6 9SJ                                              Tuesday 16th May at 10.30am.                                      Tickets £10
Join your Spencer tour guide to see the Spencer Gallery's stunning new exhibition, A Village Affair.
Then visit the village locations where Spencer painted his visionary  images. This is a rare opportunity to participate in this guided exhibition tour and walk.
Daphne, 1940 (Tate)  © The Estate of Stanley Spencer. All Rights Reserved, 2017       Photo credit: ©Tate, London 2016