Tickets can be purchased by post, from the Box Office or on-line (some events only)
Tickets by Post
Until Sunday, 23 April please send the Booking Form (see below to download), with your cheque made payable to Cookham Festival and a stamped, addressed envelope to:
Ros Hazeldine, 130 Beverley Gardens, Maidenhead SL6 6ST.
Tickets at Stationery Depot (Box Office)
From Monday, 27 March until the end of the Festival, please complete the Booking Form (see below to download) and pay by cash or cheque (sorry, no credit cards) for your tickets from The Stationery Depot, Station Parade, Cookham SL6 9BR.
Tickets Online    

(Programme)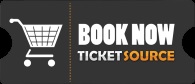 (Website)
Popular events marked with  the above symbols are on sale online from www.ticketsource.co.uk/cookham-festival from 7 March. A charge of 6% and 45p per ticket will be levied for this service.
For general ticket enquiries call Ros on 01628 782933.
Tickets are non-refundable.
Click here to download a printable PDF version of the Booking Form.