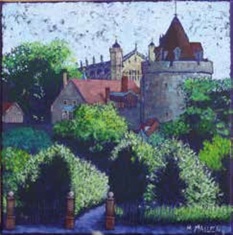 The Gallery at Elizabeth House, Station Hill. SL6 9BS                                                                                                                                   Free entry
An exhibition of paintings by Mandy McAllen in acrylic, watercolour and mixed media. Mainly landscapes, this exhibition explores different ways of representing the colours, shapes and textures of places Mandy has visited at home and abroad.
Exhibition opens Monday May 1st and runs to 31 May.