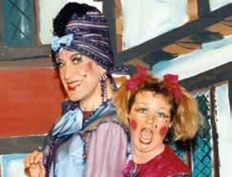 Parish Centre, Church Gate, SL6 9SP                                                                                                                                                            Free entry
Pantomime thrives in a strong community – one able to laugh at itself. This exhibition spotlights over 50 years of pantomime in Cookham.
Local people have searched lofts and unlocked memories to help provide this fascinating archive, presented in a way that revisits the magic, the music and the fun. Come and relive your part in it all or see what you missed. It could happen again. "Oh no it couldn't!" "Oh yes it could!".
16 May 1pm-5pm;
17-19 May 1pm-6.30pm;
20 May 10am-6.30pm
21st May 2pm-7.30pm