---
HATS OFF FOR SPENCER
27 April 2017
---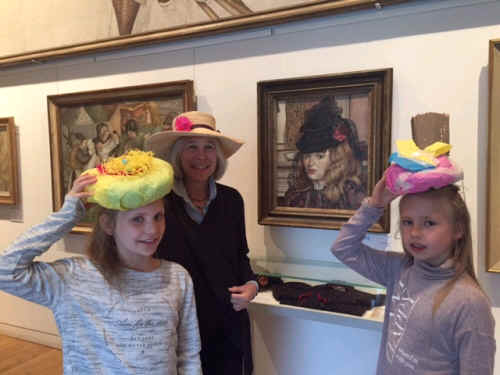 Ursula and Imogen Downes with Carolyn Leder standing in front of Spencer's portrait
To celebrate the current exhibition and the hat worn by Daphne Charlton in one of the paintings, the Stanley Spencer Gallery invited visitors to wear their finest Easter bonnets, stylish hats, fashionable fedoras or comfy caps from now until Easter Monday.
Anyone arriving at the Gallery in a hat was invited to choose a postcard from the collection of over fifty Spencer paintings to take home with them.
According to Gallery Trustee and author of the new exhibition catalogue Carolyn Leder:
"The woman Stanley painted wearing the hat was ebullient, vivid, larger than life andit is a brilliant idea to recognise that with a 'hatastic' event for the Easter holidays."
Leading the way are Imogen Downes from Cookham Dean Primary School and her sister Ursula who made their fetching Easter hats at school on the last day of term. They learnt about the tradition of wearing a new or fancy hat at Easter, with everyone in the school making their own hat. Says Imogen:
"I love the detail in the flower on Daphne's hat and in the flower postcard I have chosen too."
To find out more about the new exhibition An Artistic Affair: Stanley Spencer and Daphne Charlton you can visit www.stanleyspencer.org.uk
---
TRIPLE VISION AT ELIZABETH HOUSE
25 April 2017
---
The Cookham Festival comes to the Gallery at Elizabeth House in May with an exhibition of work by well-known local artist Mandy McAllen. Under the heading 'One Artist, Three Visions', Mandy is showing mainly landscapes, representing some of the different media in which she works - watercolours, acrylic on canvas, and collage with acrylic - and including a mixed media and recycled piece entitled "Florence", inspired by a recent visit to the city.
Mandy will be on hand at the Gallery on Sunday 21st May, between 10am and 1pm, to discuss her work. And the gallery is open, as usual, between 9am and 3pm, with a break between 12 noon and 1pm, Mondays to Fridays. The show opens on Tuesday 2nd May and continues beyond the Festival to the end of June.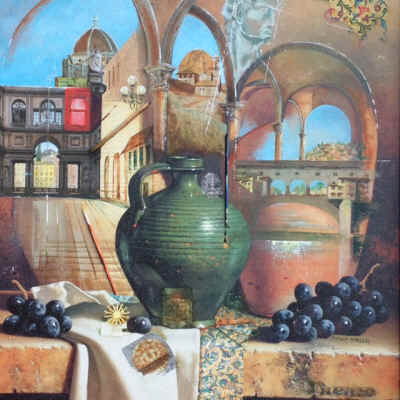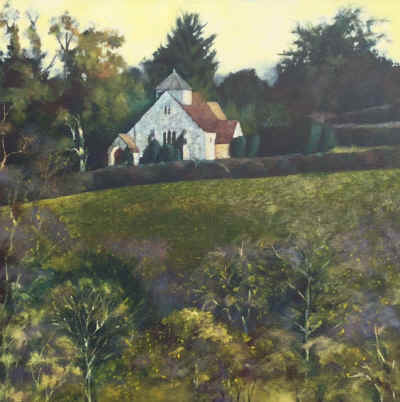 ---
LUCY IN FAME AT THEATRE ROYAL WINDSOR
23 April 2017
---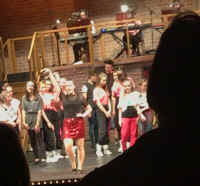 Cookham's very own Lucy Fuller starred as Carmen in FAME the iconic musical at Theatre Royal Windsor last week.
Lucy stole the show with her rendition of 'In LA' in the second act and along with a great cast of mains and young dancers and singers, gives the audience a fabulously uplifting theatre visit.
Lucy is a student at Newlands Girls School who only found her voice age 11 when she won Battle of The Bands at Cookham Dean School, when she 'blew the audience away' with her rendition of Cristina Perrys - Jar of Hearts.
---
THANK YOU TO THE CO-OP MEMBERS
18 April 2017
---

Elizabeth House has received £5,292.04 from Co-op members and customers. Cookham's club for the over 60s was one of more than 4,000 causes across the UK who have benefited from the Co-op's Local Community Fund and are making a difference in their communities.
"The remit of the award was that the funding had to be for a community project rather than specifically for Elizabeth House members", e xplains manager Miriam Blazey. "We noticed that many people sat on the benching outside in the sunshine but this is now 16 years old! We will replace it with a new seating, keeping the memorial plate from the original one and add some extra seating under the Hope statue. We will also upgrade the lines and the entrance and exit signs.
"Our aim is to encourage people to think of Elizabeth House as a place to sit and take a breather on a walk, and to ensure that people using the car park for community events can enter and exit more safely".
---
COOKHAM FM
7 April 2017
---
Cookham residents will have fond memories of the village's own community radio station, Cookham FM, which was on air for three highly successful periods in 1997, 1999 and 2006.

The organisers of the three Cookham FM projects raised donations from the community to fund the programmes.
After Cookham FM 2006 some £8,000 remained in the fund and this was placed in a secure account to provide initial funding for anyone wishing to organise the next CookhamFM.
After 10 years there have been no proposals to run another local community radio station in Cookham and the trustees have to decide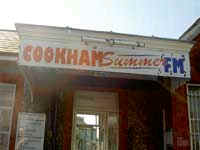 whether the cash fund should now be wound up and the money allocated to other charitable community causes in Cookham. Before taking such a decision, the trustees recognise that the money was raised with the intention of running a local radio station and invite proposals from the community to use the fund to reactivate Cookham FM.
If you would like to consider using the fund to organise the next Cookham radio station, a truly exciting and worthwhile community project, please contact:
The Secretary, The King's Hall Trust, The Parish Office, Churchgate, Cookham SL6 9SP.
Or by e-mail to: kingshall@cookham.com
---
COLOURFUL OPENING AT ELIZABETH HOUSE GALLERY
3 April 2017
---
The latest artist to adorn the walls at the Gallery at Elizabeth House is holding an open house there this Saturday, 8th April. Lydia Pierce is local, and a member of Cookham Arts Club and Maidenhead Painting Club and her
Colourscapes
exhibition features a set of vibrant and expressive images of forest, sea, mountains and buildings. The exhibition is from 3rd to 28th April, with weekday opening from 9am to 3pm (closed between 12 and 1pm). All are welcome to Lydia's special open event. The Gallery at Elizabeth House is on Station Hill, Cookham, SL6 9BS, near Cookham Station.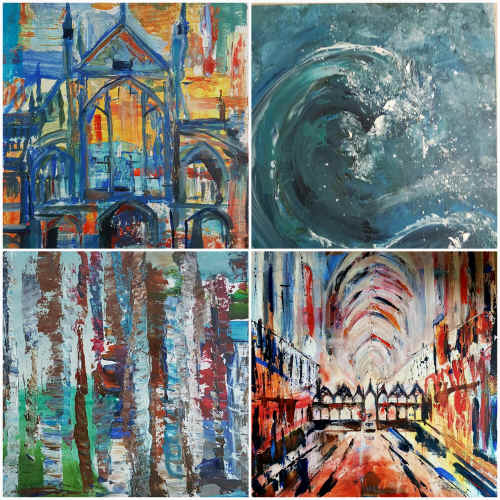 ---
THE FERRY OPENS TO LOCAL APPROVAL
31 March 2017
---
The popular Cookham pub nestled on the banks of the River Thames, has welcomed hundreds of guests through its doors in a series of special preview events following a major refurbishment.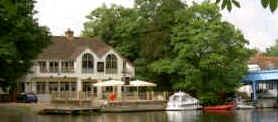 The Ferry on Sutton Road has undergone a significant investment that has given the popular eating and drinking spot a more colourful, contemporary and relaxed feel.
Over the last week hundreds of local residents and business guests were welcomed to enjoy a complimentary meal from the brand new menu and provide feedback at a series of preview events.
The team showcased a brand new seasonal menu featuring mouth-watering dishes including Buttermilk Southern Fried Chicken and Caramelised Fig and Whipped Goat's Curd Pizza.
Garry Peacher, General Manager at The Ferry, comments: "The Ferry provides a hub for the local community and is the perfect spot for friends and family to get together, so we are excited to continue to do this with new, improved surroundings.
"It's always daunting asking for feedback when there has been such an investment but the response from the local community has been absolutely fantastic on both the refurbishment and the new menu. I want to encourage anyone that hasn't visited for a while to pop in and check out the changes – I'm sure they won't be disappointed!"
The makeover at The Ferry has given the bar and restaurant a lighter and brighter feel, with sanded floors and bold colours in furnishings. The function room, which is in the oldest part of the pub, has been completely refurbished with modern seating and stylish lighting, creating more flexible space for guests to enjoy a meal or hire exclusively for a private function, the perfect space for business or pleasure.
The pub is now reopen to guests. Visit www.theferry.co.uk or www.facebook.com/TheFerryCookham for more details.
---
STANLEY SPENCER AND DAPHNE CHARLTON
25 March 2017
---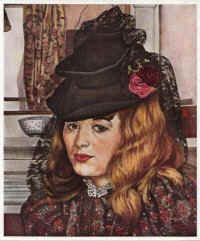 The new Stanley Spencer Gallery Summer Exhibition will be opening on Thursday 30th March 2017 until 1 October 2017. Entitled "An Artistic Affair" it is based on the affair between Sir Stanley Spencer and Daphne Charlton.
Ebullient, vivid, larger than life, Daphne features in a remarkable series of drawings and paintings by Spencer inspired by their affair, many of which are on display here. Previously unrecorded material makes this new exhibition as refreshing as it is revealing
Daphne Charlton was a compelling character who professed to have 'no inhibitions at all'.
She was eighteen years younger, and married when their affair began.
After divorce from his first wife and the fiasco of a failed second marriage, Stanley found a liveliness and spontaneity in Daphne that wasto be a great source of inspiration.
The famous Spencer Scrapbook drawings began at the outset of their affair and the artist was to keep them for reference for the rest of his life. Daphne features largely and we can see her going about everyday tasks from dressmaking to cutting Stanley's nails and Fetching Shoes (on loan from a Private Collection).
The Woolshop 1939 (on loan from Tate) was the first painting to be derived from a Scrapbookdrawing. In the picture, the high-spirited, curvaceous Daphne, with a mane of fair hair, is buying wool, assisted by a diminutive Stanley. Spencer's love of pattern and repeated motifs is seen in the bales of cloth on the shelves, and the convoluted skeins of wool that appear to take on a life of their own.
The Scrapbook drawing and painting are displayed together for the first time.
This exhibition also juxtaposes for the first time the decorative blouse, jaunty black hat and Chinese bowl (on loan from Burgh House & Hampstead Museum) with Spencer's celebrated portrait of Daphne 1940 (on loan from Tate).
There is a brief encounter between Stanley, Daphne and Stanley's first wife Hilda, in Village Life, Gloucestershire 1940 (on loan from The Cheltenham Trust and Cheltenham Borough Council); a Dig for Victory poster designed and signed by Spencer and Daphne; self-portraits by George and Daphne Charlton and more.
Gallery Trustee and renowned Spencer expert Carolyn Leder is the author of the exhibition catalogue (An Artistic Affair: Stanley Spencer and Daphne Charlton, fully illustrated, 64pp, price £8). She knew Daphne Charlton well, shared her confidences and much enjoyed her pithy turn of phrase.
When Daphne visited the Stanley Spencer Gallery in 1974 to see Village Life,Gloucestershire, she commented:
'I seem to come to "life" in the Stanley Gallery (sic) surrounded by his works andexperiences.'
The affair between Daphne and Stanley began in 1939 and lasted until 1941 but they remained in touch for the rest of his life. Exhilarating and exciting, this Artistic Affair is every bit as vibrant and vivid as the woman who inspired it.
---
BEL & THE DRAGON WIN BEST PREMIUM FOOD OFFER AWARD
17 March 2017
---
Bel & the Dragon has won the Best Premium Food Offer Award at this year's Publican Awards. TV Presenter Jonathon Ross handed out the prizes. Bel and the Dragon were commended for its high end twists on pub classics, such as their Duck Shepherd's Pie and Roast Suckling Pig.

---
NEW RUNNING COURSES
11 March 2017
---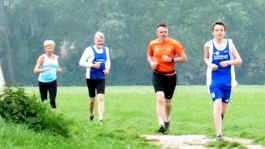 Dates for Cookham Running Club's latest and hugely popular beginner running courses have just been announced. These sell out extremely quickly, so please book promptly to ensure a place. All of Cookham RC's coaches are experienced runners and qualified with England Athletics. Price includes email feedback, schedules and coach accompanying you to a 5km event at the end of the course.
Hundreds of runners have now completed the course - none has yet failed to complete the 5km at the end. Could it be you next?
Evening couch to 5km with PADDY McGRATH: Starts 19th of April at 19.00 pm in the Alfred Major Rec. 6 week course. Cost £48.
Contact: paddymcrun@btinternet.com
School run/Morning couch to 5km with SARAH WALKER: Starts 21st of April at 10:00 am in the Alfred Major Rec. Cost £48.00
Contact: sarahwalker.home@gmail.com
COMING SHORTLY! Advanced running courses with SARAH WALKER. These will be held on Wednesday mornings and will introduce elements of hill running, fartlek sessions etc.
---
SUMMER IS COMING AND SO ARE THE BUTTERFLIES
7 March 2017
---
The next meeting of
Cookham Wildlife Supporters is on Monday 20th March at 7.30pm and it brings the prospect of the coming balmy days of summer to take us out of our winter blues. The topic is 'Our Local Butterflies' and the talk will be led by local
lepidopterist David Fuller. David is a
born and bred Maidenhead man whose interest in butterflies began in the 80s, joining Butterfly Conservation and serving on several committees. Over the years he has seen all 59 of the British butterflies via holidays and trips to other counties and he says that he still gets a thrill when seeing the first sightings each year - a sensation which he is bound to convey to his audience. He will also be helping the group in its survey work in the Cookhams.
As well as talking about the wide range of butterflies we can see locally, David will giving us tips on how to encourage butterflies into our gardens, building on what we have learnt at the Supporters' February talk about the National Gardens Scheme.
You can find further information, including the venues for our meetings, by signing up at https://www.meetup.com/Cookham-Wildlife-Supporters/ This will also ensure you get the regular newsletters.
---
CCOKHAM SOCIETY DESIGN AWARD 2017
2 March 2017
---
At its Annual General Meeting on Thursday 2nd March 2017, the Chairman of the Cookham Society, Mr Evert Groeneweg, announced that the winner of the Society's Annual Design Award for 2017 was The Niche, a new dwelling on Spade Oak Reach.
According to the Society's assessment:
The Niche follows closely the guidelines established in the Cookham Village Design Statement (VDS) for new development in its area and is an excellent example of a new house which makes a positive impact on its environment. Its design was based on minimising energy usage: heat required for hot water and space heating is provided by a heat pump which utilises a simple heat exchange unit submerged in the adjacent river Thames. In addition to high specification insulation further energy saving is made by a ventilation system that captures heat from extracted air and recirculates it throughout the rooms with fresh, filtered air. The Niche benefits from its own potable water source, and has a drainage installation that treats, filters and returns cleaned water to the river. It provides a high level of comfort and space with ample natural light and harmonises well with its river-fronting neighbours.
He requested the Society's President, Mr John Bowley, to present the Award Certificate. Mr Bowley then presented the Certificate to Mr Carl Leighton-Pope, owner of the property, which had been designed by Mr Trevor Bownass, FRICS, of Marlow.
This is the 4th year of the Award scheme, which is designed to demonstrate that the Society welcomes developments which are in keeping with the essential character of the village. It consists of a Certificate, signed by the President and the Chairman of the Society, and a Blue Ceramic Plaque for display on the building. Further enquiries to: Pablo Dubois (pablo@dubois.me.uk) T. 01628 521002.
---
HAVE YOU SEEN A WHITE PHEASANT?
26 February 2017
---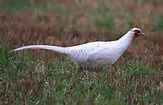 Bird man, Brian Clews, wonders if any one in the area collects unusual game birds? A resident of Lower Road photographed an all-white (possibly even albino) Pheasant in his front garden yesterday, seemingly oblivious of passing pedestrians and traffic. This might suggest the bird was used to people and may have escaped if a local aviary was perhaps damaged in Storm Agnes the day before. Brian says "I can't recall a record of such a specimen in Berkshire before (though Oxford and Warwickshire county records show sightings in recent years.)"..
---
CAPTURING COOKHAM
5 February 2017
---
We hung the latest exhibition at the Gallery yesterday. It's by the pupils at Holy Trinity School in Cookham village and I have to say I was truly impressed by it. The school has been working hard through January to produce this and the teachers selected the five best from each of the seven classes and much of this work would look good in an exhibition of modern or naive art.

There is a mix of collage, painting, drawing, pastels, each class taking a different look at 'Capturing Cookham - Images from the Village'. It's definitely worth a visit.

The show runs from this Monday 6th February to Friday 3rd March and the Gallery, at Station Hill, Cookham SL6 9BS, is open weekdays 9am to 3pm. You can visit during the usual Elizabeth House opening hours (9am to 3pm weekdays with a one-hour break from noon).
---
CAROLS FOR MACMILLAN
26 January 2017
---
The collections following Holy Trinity Church's three Carols by Candlelight services (for Advent, Christmas Day and Epiphany) raised a total of £1891.08 for Macmillan Cancer Support. Thank you to all who attended and gave so generously towards the wonderful work carried out by Macmillan Cancer Support.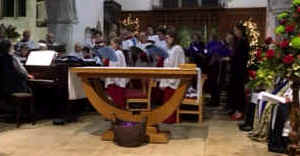 ---
WANTED - COOKHAM PANTOMIME MEMORABILIA
17 January 2017
---
In preparation for the Cookham Festival Exhibition "Peeps into Panto" Fifty years of Pantomime in Cookham, Jean Hedger and the team are looking for memorabilia which you may might have.

You may have appeared in front of the footlights or worked backstage. You may have been part of the scenery and props, costume or music making teams. Perhaps you or one of your family wrote or produced a Cookham pantomime.

Please search your attic to see if you have something you could lend for the exhibition. It could be as small as a ticket or as big as Cinderella's coach!

CONTACT Jean Hedger 01628 603204
Email: Jeanhedger@gmail.com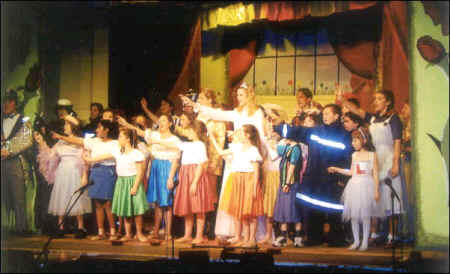 ---
GOODBYE BRENT DE CLIPPERS
13 January 2017
---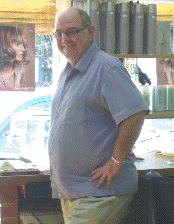 Many people from Cookham will have been saddened by the death of Brent, who has run Brent de Clippers in Cookham Rise for many years. Brent died last Saturday 7th January 2017.

His daughter Louise has said that a lot of people have asked about the funeral, but it seems that Wexham Park Hospital have got a log jam producing death certificates, particularly as Brent died at a weekend. She will let us know the funeral details when she finally obtains a copy.
---
COOKHAM TWINNING SOCIAL EVENING
10 January 2017
---

Anyone with a liking for things French is invited to join Cookham Twinning's social evening and AGM at the Jolly Farmer, Cookham Dean on Monday 20th February, starting at 7.30pm.
Once we've dealt swiftly with the business of the Twinning AGM, we'll order food from the excellent kitchen of the Jolly Farmer, and partake in a light-hearted French quiz.
Following on from the successful visit to Cookham in 2016, we'll be able to provide background to the Twinning visit to St Benoit in France that we'll be making this year on October 21st-24th (Autumn half-term). St Benoit is in a beautiful setting, near the ancient town of Poitiers, and close to the Futuroscope theme park.
There's no need to book for the social evening, just come along, although it would be helpful if you can drop an email to keith_le_page@hotmail.com so that we have an idea of numbers. All are welcome – bring friends!
---
WINTER WANDERER SOCIAL WALK
7 January 2017
---
Annette Garnham is planning to set up a Winter Wanderer Social Walk and is looking for people who may be interested. Annette aims to initially choose routes that will be pram and paw friendly of between 30 and 60 minutes duration. There will be no charge for the walks and should be a great opportunity to meet other Cookhamites. The first walk is on Tuesday, January 17th, 2017 suitable for all fitness levels. Meet at 13:50pm for 14:00pm departure at Cookham Railway Station (outside ticket office). Just turn up. The walk should take about 60 minutes.
Annette had a trial on Tuesday with one other person. She said "we both had a great time getting to know each other and enjoying the glorious weather we were lucky enough to get."
Here are some photos of the walk.