Hear ye Hear ye! The Crier is always looking for things to shout about! Feel free to submit your Thoughts, Poems, Photos, Requests or anything you like to thecrier@cookham.com
---
HERO AWARD FOR COOKHAM PHARMACY
23 April 2021
---
Neem and her team at Cookham Pharmacy in Lower Road have been awarded the Pharmacy Hero Award. This is thoroughly deserved. Over the pandemic over the last year they have bent over backwards to help the people of Cookham survive some of the problems sent to try us during that time.
---
ELIZABETH HOUSE TOMBOLA
4 April 2021
---
Thank you for all your support this morning - the Tombola was a roaring success and sold out in record time even with magicked up extras! Sorry to everyone who was disappointed. With added donations we have raised over £600.
The auction items will be available till 3pm Monday so keep bidding!!

Thank you to Stephen & Christine Doyle, Carol Aisladie, Ian Wernham, Emmeline Costa-Wagner and Jill Cruse for all your help.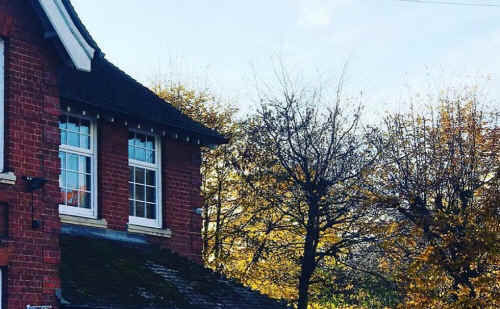 ---
BENCHES FOR COOKHAM
30 March 2021
---
The Forge Motor Company have very kindly donated two benches and a planter of flowers to Cookham. The benches and planters have been placed by the War Memorial in Cookham village. People can now sit and drink in a view of the beautiful village.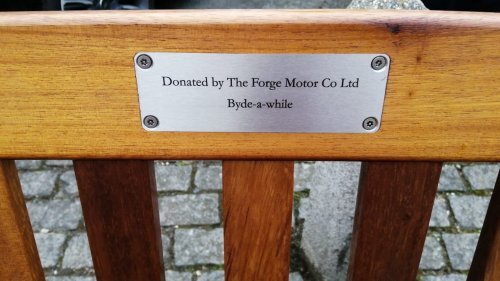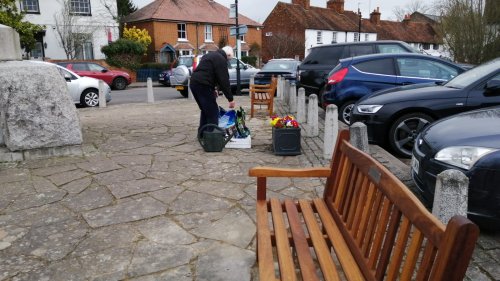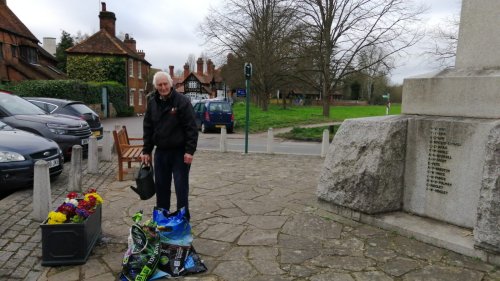 ---
NOW YOU SEE IT, NOW YOU DON'T
12 March 2021
---
The traffic calming that had been set up in Dean Lane a couple of weeks ago, has now been removed due to complaints and some near accidents. It is thought the cost of installing the bollards and then removing it has cost around £30,000.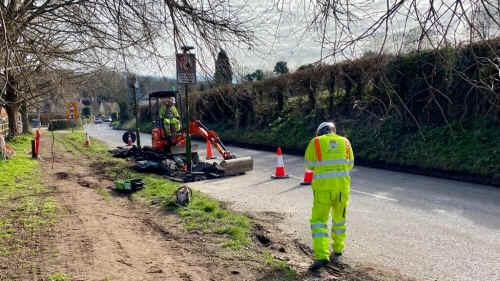 ---
CLOCK UP YOUR KILOMETRES
10 March 2021
---
I hope you are keeping well. I just wanted to give you a quick update about "Clock Up Your Kilometres" campaign which started on March 1st and finishes on Easter Sunday. We have clocked up 1000 kms so far and made it to Frankfurt. That means we need to travel another 7,000 kilometres before Easter Sunday! We would love you to help us - all you need to do is run, walk, swim, cycle or skate and send your total number of kilometres to Nicky Hyslop by 5pm on a Friday: pfcethiopia@gmail.com.
Melanie Perry (Poppy Perry Media) is then going to update our virtual map each week - we really hope that we can "make" it to Debre Berhan by April 4th and raise lots of money for 70 children at Debre Birhan School. Our campaign is being led by PFC Ethiopia Ambassador Nicky Hyslop and her daughter Bella who attends Holy Trinity School. Nicky can be reached outside school hours on:07764 884 747. Melanie Perry is also happy to do interviews - she has been providing a lot of support with our digital campaign: 07738 558 587.
It would be amazing if we can make it to Ethiopia - the last year has been challenging for all charities. We would be so grateful for your support.
With all good wishes and thanks,
Sarah Parfitt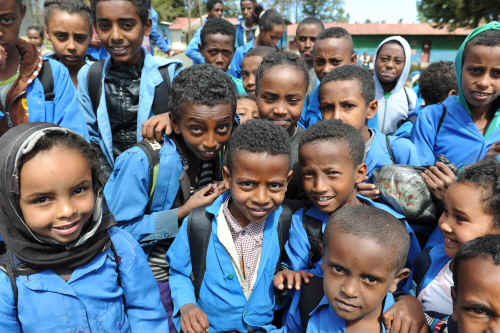 ---
ELIZABETH HOUSE RE-OPENS
1 March 2021
---
Elizabeth House, Cookham's Day Centre for independent senior citizens will reopen its doors after lockdown to a phased programme of restriction easing. The first phase will see two groups of 8 members per day enjoying either a morning session (9.30 – 12:30 pm including lunch) or an afternoon session (1-4pm including lunch). Our Covid secure protocol will continue to be observed – temperature checking, one-way system, mask wearing, sanitising stations, regular hand washing and social distancing. It is expected that members will have been further protected by the vaccination programme. Staff and volunteer helpers will be tested regularly to minimise any transmission risk. As the country increasingly returns to normality, so will Elizabeth House's arrangements.

Miriam Blazey, Elizabeth House's manager said "members have been yearning to get back to enjoy the companionship and support that Elizabeth House provides"

Chris Harris, Chairman of the Trustees, commented "As we are hosting the most vulnerable members of our community, every precaution will continue to be taken to keep our members, staff and volunteers, safe.
Chris Harris
1/3/21
---
ROBBIE SINGS ABOUT COVID
25 February 2021
---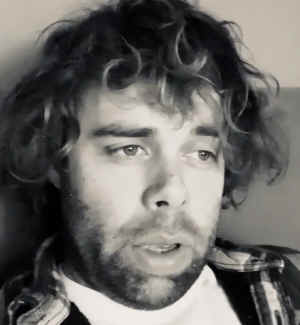 Robbie Castell, who lives in Cookham Village with his wife Zoe and son, has written and recorded his thoughts on the Coronavirus.

---
THERESA MAY COMES TO THE METRE MARKET
16 February 2021
---
VIP visit: The Metre Market were pleased to have been joined last week by our MP Theresa May; it is great to have support from our local government, and her presence created somewhat of a buzz at the Market!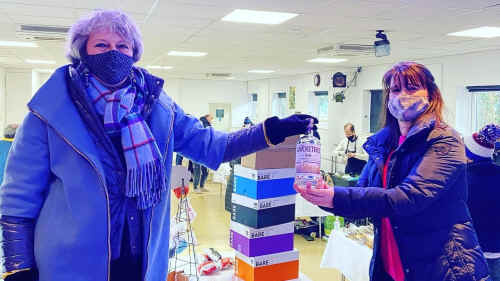 ---
MUSIC FOR SUNDAY
20 January 2021
---
Andra Rigby; Parish Administrator at Holy Trinity has sent these two lovely musical items. Click on image to access.
Sara and Vicky have produced some really lovely music on YouTube to brighten up these somewhat dismal days.
I'm just starting to create some playlists (bit of a learning curve!) to make it more accessible, but there's a real variety on there from individual songs (like this week and last week) to short services with readings and prayers - They aren't all Bible readings either!
Here are the two musical offerings for this Sunday. They are very short and will surround the morning service, but are distinct and detached from it. Enjoy.
When I Needed a Neighbour Sung by the Men's Choir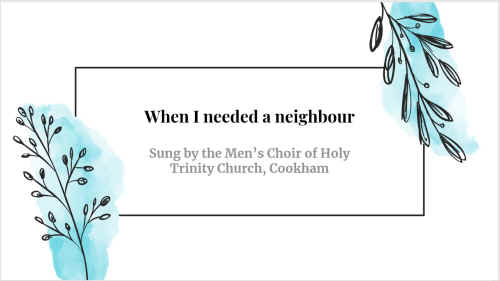 The Gospel of Peace Sung by the Choristers' Mums' Choir