---
NEW YEAR CLEAR OUT FOR ETHIOPIA
17 January 2020
---
From PFC Ethiopia
Drum roll please... our New Year Clear Out for Ethiopia at raised £228.40 this morning. Our phenomenal Junior PFC Ethiopia Ambassadors collected 571 kgs of clothes, shoes and soft toys, which is 50 kgs more than last time. Whoop whoop! Amazing teamwork. A big thank to everyone from Holy School, Holy Trinity Church and Cookham Scouts & Cubs who supported our campaign - and also to other neighbours and friends. But the biggest thank you goes to Helen McLean for organising it. All of the money will go to Gende Tesfa Breakfast Club.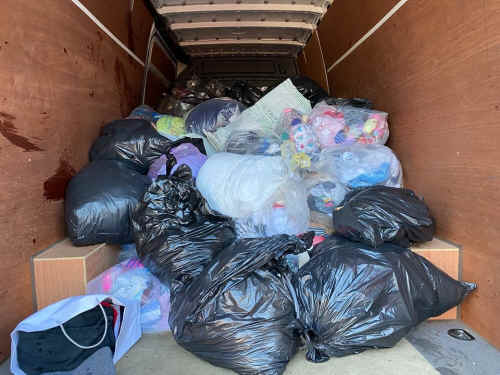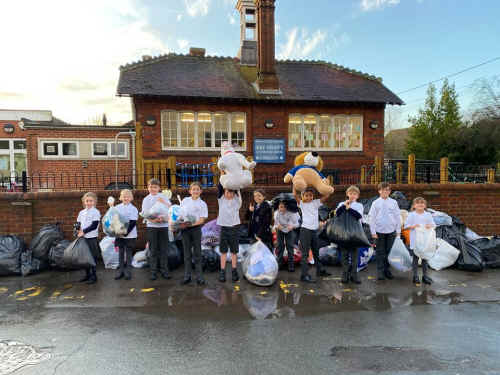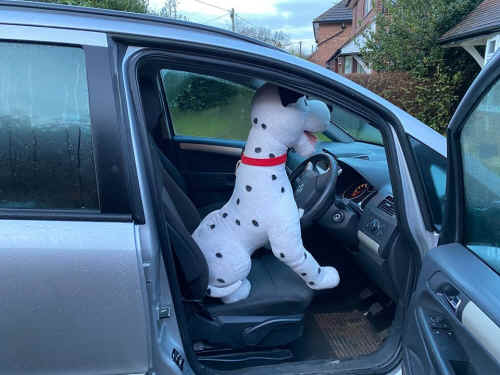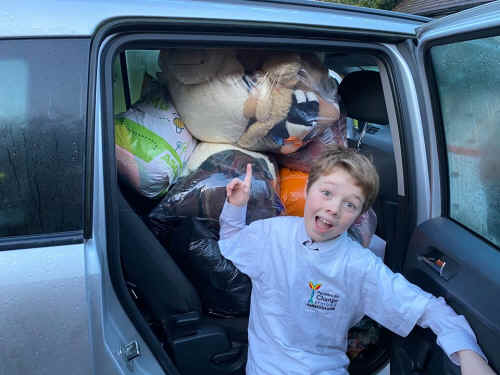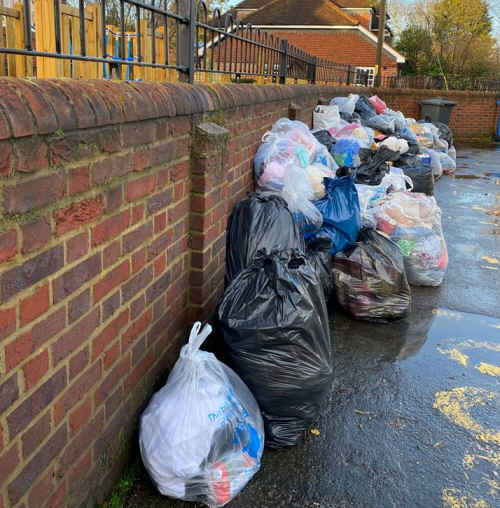 ---
TIMMY MALLETT'S BOOK LAUNCH
15 January 2020
---
In 2018 Cookham resident Timmy Mallett braved the Beast from the East to cycle 2,500 miles from Cookham to Santiago de Compostela in memory of his brother Martin, who was born with Down's syndrome and had died just a few days earlier. This was a journey of exploration, honouring Martin's outlook on life that everyone can reach their potential. And so, with his painting gear strapped to his bike, Timmy set off on his journey. He has know documented this in his book, "Utterly Brilliant" which is being launched in London tomorrow 16 January 2020. Well done Timmy.

Timmy's book is available for sale from Amazon and is in their top ten new books.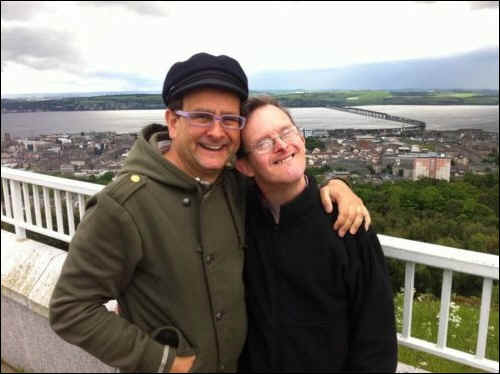 Timmy with his brother Martin
---
MALIK'S EXPRESS TO OPEN 14 JANUARY
11 January 2020
---
The new Malik's Express in Cookham Rise will be opening on Tuesday 14 January 2020. It is based in the Parade, Cookham Rise and takes over from the old Indian take-away. It should be a great asset to us all. Malik will be having an initial 'trial' month and then will start full delivery after that.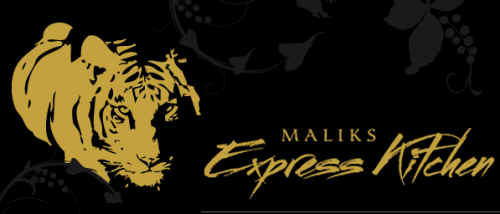 ---
COOKHAM FESTIVAL APPOINTS NEW CHAIR
7 January 2020
---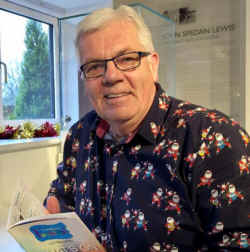 The Trustees of the Cookham Festival are pleased to announce that Derek Bond has taken up the role of Festival Chair-person. Derek is well-known in the village having first managed the John Lewis Sir Bernard Miller Centre at Odney and then the Partnership's Winter Hill golf club and also from the Festival's People's Shakespeare – most memorably as Falstaff in the 2015 production of The Merry Wives of Windsor. An employee of John Lewis for 48 years, 20 of which were in this area, Derek brings considerable managerial expertise to the Festival Team. As a marketing events manager, Derek was responsible for a large number of high-profile marketing and hospitality events, including: The BBC Good Food Shows, Hampton Court Music Festival, Cheltenham Literary Festival, English Heritage Concerts, Blenheim Palace and Gatcombe horse trial and numerous agricultural shows, including The Royal Show at Stoneleigh.
"The Cookham Festival is a cornerstone of our Community life here in Cookham and I am very much looking forward to helping it grow and prosper in the years to come" said Derek. "Our next Festival will be May 2021 and as ever, we are looking for people to help. We have a fantastic leadership team but we need more help, particularly with music, drama and visual arts event management". If you think you can help in any way, please contact me through info@cookhamfestival.org.uk".
The Cookham Festival is a biennial celebration of the Arts. It is a local festival run by and for the people of Cookham and our surrounding communities. It is by far the largest community activity held within the village and, with more than 15,000 visitors over the Festival period, it is a major event on the regional arts calendar.
---
CHERRY PICKERS RAISE £640
4 January 2020
---