Hear ye Hear ye! The Crier is always looking for things to shout about! Feel free to submit your Thoughts, Poems, Photos, Requests or anything you like to thecrier@cookham.com
---
WINTER HILL - BACK TO THE FUTURE
29 July 2019
---
Many of you will be aware there have, for some time, been plans to re-open the viewpoint at Winter Hill in Cookham Dean. These plans are beginning to progress and the National Trust has told us about them with a request to pass on information to our supporters.

Broadly speaking the aim is to restore the land to what it was before much of the vegetation became overgrown which, in turn, also restricted the view from Winter Hill. The map below shows what is planned.

The area from opposite the top of Startins Lane to Gibraltar Lane, and a smaller area beyond Gibraltar Lane towards Cockmarsh, will be impacted. It has been split into five compartments which will either be clear felled, selectively felled or thinned. Some compartments will be re-planted with disease resistant and/or locally significant species. The ultimate objective is to restore the chalk grassland in two compartments, to increase the biodiversity across all five, and to future proof the whole area against the impacts of Ash tree die back.

As the Trust puts it, the aim is that "Winter Hill will be a mosaic of chalk grassland, resilient woodland and woodland edge with stunning views across the Thames Valley. This combination of important habitats will be home to a plethora of wildlife. It will be a beloved spot for the local community and our visitors, whether it's just a love for the view or a connection with nature."

Our view at WildCookham is that this will be a good move, bringing back the mix of habitats and vegetation which existed before and encouraging local biodiversity. The work will be done at a time of the year to minimise disruption to our wildlife.
If you have any questions about this let us know by emailing
wildcookham@gmail.com
and we can relay comments to the local National Trust ranger team at Cliveden.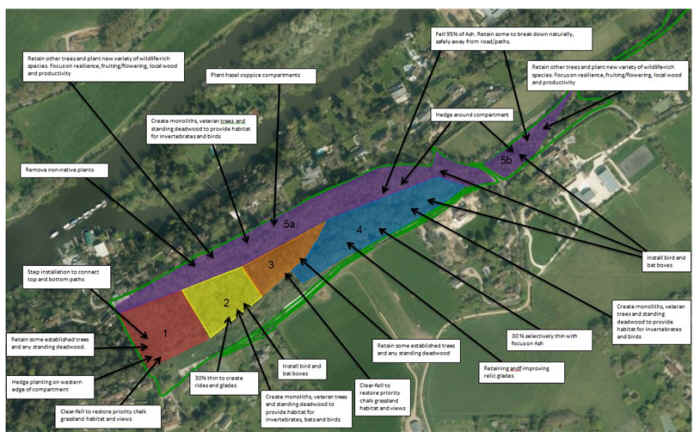 ---
DRAGONFLY AND DAMSELFLY IDENTIFICATION
29 July 2019
---
The National Trust is hosting a special session in Cookham (provisionally fixed for

6th August

) providing Dragonfly and Damselfly identification and survey training and we'd like to hear from anyone who is interested. You would need some basic knowledge for this to be of value - plus interest in helping with on-going survey work in the area. The session (on Widbrook Common) will be led by an expert who is doing a number of these sessions across the region for the Trust.
With apologies for the short notice - which means getting back to Brian Clews (brian.clews@btconnect.com and 07860 290115) as quickly as possible if you are interested.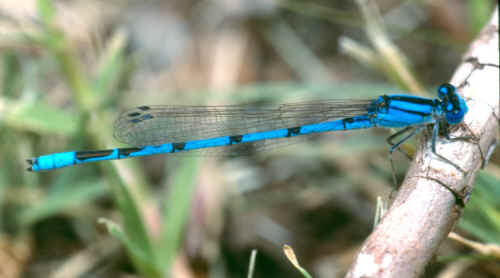 ---
SWAN UPPING
17 July 2019
---
Swan Upping was back in Cookham yesterday 16 July,

the annual practice of catching the swans on the River Thames and marking them to indicate ownership by the Crown or a corporation.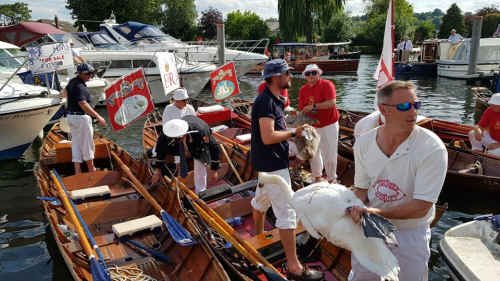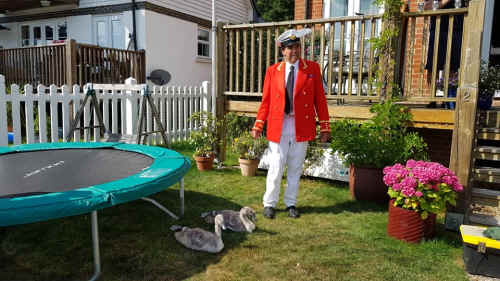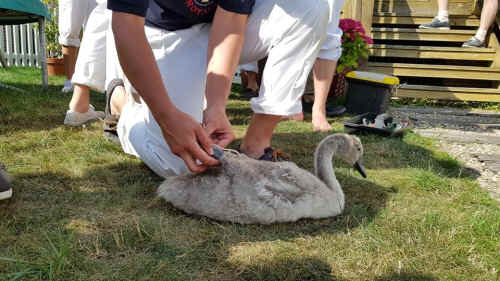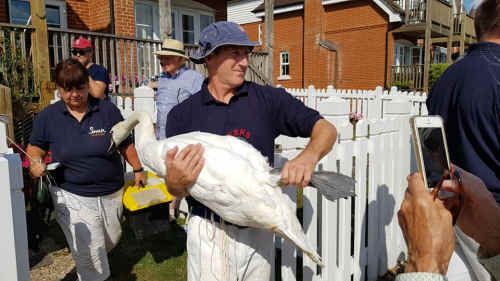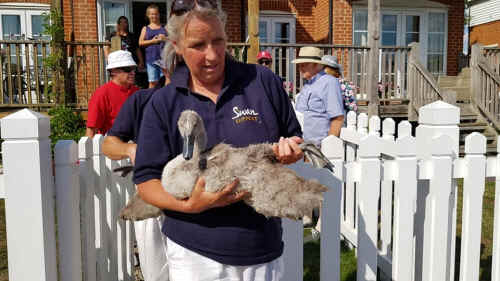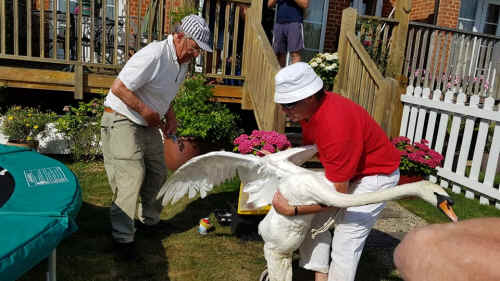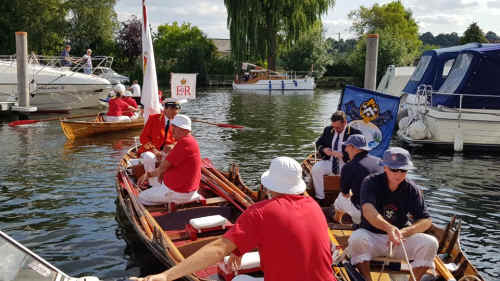 With thanks to 'Neeta Skeeter'
---
DEADLINE FOR WILD ABOUT GARDEN AWARDS APPROACHES
16 July 2019
---
The closing date for the Wild About Gardens Awards is Wednesday 31st July.
If you have already entered your garden - well done. If not please support our wildlife by adding simple features to your garden - only four are needed for an Award. You can enter through our website: www.wildcookham.org.uk or collect an entry form from The Stationery Depot, 23 Station Road, Cookham Rise.

Tip of the Week: is about feeding birds. Keep on topping up the feeders all through the summer – baby birds have big appetites. Also don't panic if some of our plants are nibbled by caterpillars - the birds will feast on the caterpillars given half a chance!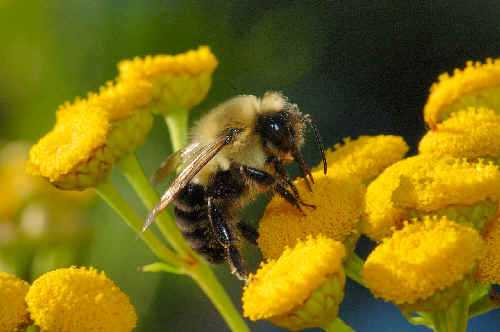 And for further inspiration take a look at last Friday's Gardeners' World where Monty Don and team told us about some great things we can do to encourage our wildlife. It also demonstrated just how many people are responding to the urgent call to help bring our wildlife back before it's too late. We can all help.
---
NEW BOOK NEWS
10 July 2019
---
Two books from local actor and author, Richard James, are now available to buy at The Little Bookshop in Cookham High Street. The Head In The Ice and The Devil In The Dock are the first two novels in a series of Victorian detective stories following Inspector George Bowman of Scotland Yard during the year of 1892. Get your copy in store or find out more at
www.bowmanoftheyard.co.uk
!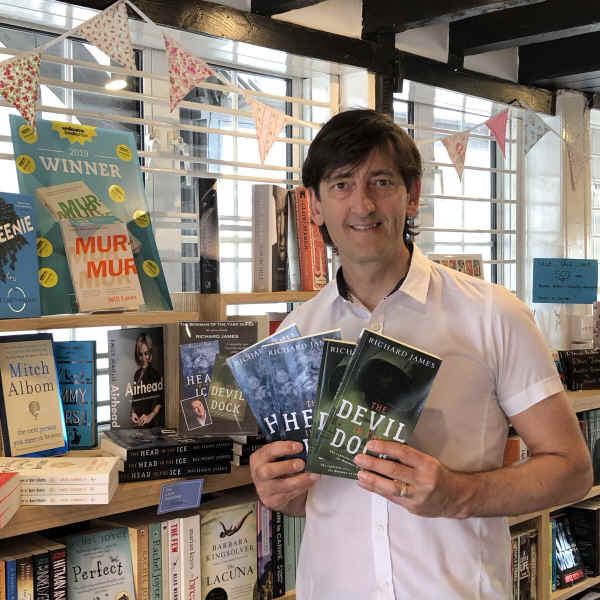 ---
IT'S EASY TO WELCOME WILDLIFE INTO YOUR GARDEN
2 July 2019
---
There are still four weeks left to join people across Cookham to make our gardens more friendly for Wildlife. Do join us!

It doesn't mean filling your garden with nettles! We have 24 easy ideas including planting nectar-rich flowers, providing bug hotels and bird baths, creating all-year-round food - all of which will make a huge difference.

Last year 50 people entered their gardens to recognise their efforts through our award scheme. You only need four features to gain an award. In 2019 we would like to see 150 gardens get involved, and as one of our supporters, we would love you to take part.

Just pick up the list of recommended garden features from the Stationery Depot or find the on-line version at www.wildcookham.org.uk. The whole form is quick and easy to complete and will only take a couple of minutes.

Our closing date for entries is the 31 July and we are happy to answer any queries through the email: Cookhamwaga@gmail.com
Tip for early July - keep your poppies and let them seed - good for bees and birds.



---
GOLD WINNERS' GARDENS OPEN
25 June 2019
---
Five Gold winners in last year's Wild About Gardens Awards in Cookham are giving us a chance to see some of their great ideas. Their gardens are open this coming Sunday morning (30th June).
Have you sign up yet for the 2019 Wild About Gardens Awards? There's still a month to go (deadline 31st July) and the open gardens this weekend should be a great incentive to get involved!

Three gardens are open from 10am and two from 11.30am. They all close at 1pm - allowing you also to visit the Open Gardens in Alleyns Lane, Cookham Dean (in aid of Alexander Devine Children's Hospice) during the afternoon.

The gardens, also marked on the map below, are:

10am to 1pm
Hill Cottage, School Lane, Cookham Dean SL69PQ
3 Royal Cottages, Cookham Dean (close to the Sanctum)
Meadow Croft, Sterlings Field, Church Road SL69PQ

11.30 to 1pm
Sterlings Lodge, Sterlings Field, Church Road, SL69PG
Vine Cottage, Dean Lane, Cookham Dean (parking possible in the Chequers car park opposite)

The owners will be there to talk about their garden and the ideas they have put into practice. There will also be refreshments at Hill Cottage in aid of WildCookham and Clink, a charity helping prisoners and ex-prisoners with gardening.

If you are considering entering for this year's Awards, this is the perfect opportunity to get some ideas! See you there.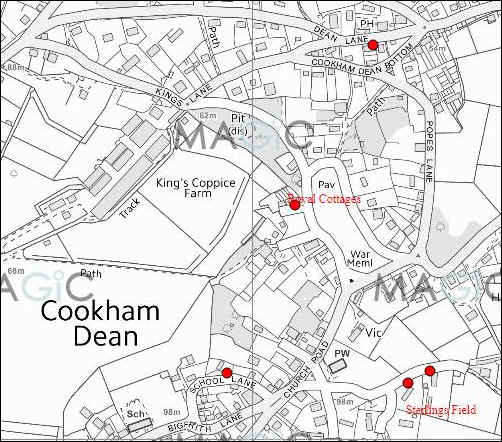 ---
HEATHROW EXPANSION CONSULTATION
22 June 2019
---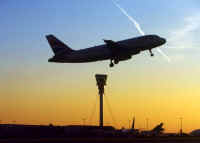 Heathrow wants to build its new third runway over the M25 with a tunnel proposed to run underneath. Also rivers will need to be diverted to allow for the new runway. Leaflets have been distributed to Cookhamites about the third statutory consultation on the airport consultation which lasts from 18 June - 13 September 2019 at 11.15am. Documents are available to be reviewed at Maidenhead Library and there will be a consultation event at Nicholsons Shopping Centre in Maidenhead on 6 July from 10am - 4pm. You can find out more about the consultation .https://www.heathrowconsultation.com where you can also find out about how to give feedback.
---
LONDON TO BRIGHTON
18 June 2019
---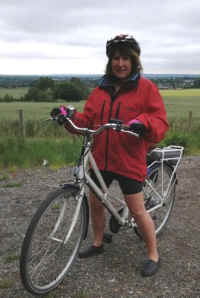 On Sunday Cookhamite Irene Killinback joined the London to Brighton bike run. They set off from Clapham Common on Sunday 16 June and finished on Brighton Beach the same afternoon. They followed a beautiful route through the Surrey and Sussex countryside. London to Brighton is for everyone! Young or old, beginner or experienced. Well done Irene.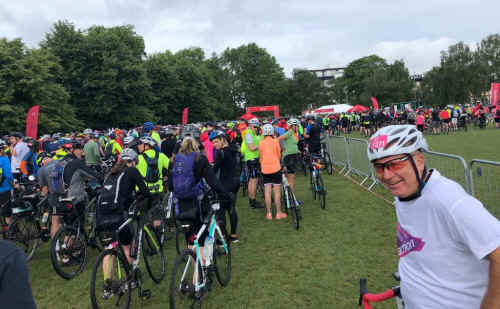 ---
A SCOUT FAIR MENAGERIE
16 June 2019
---
The Annual Scout Fair which was held yesterday was again a great success. There were some really adorable dogs in the dog competition also other animals including pigs and goats. The odd shower did not affect the fun of the fair.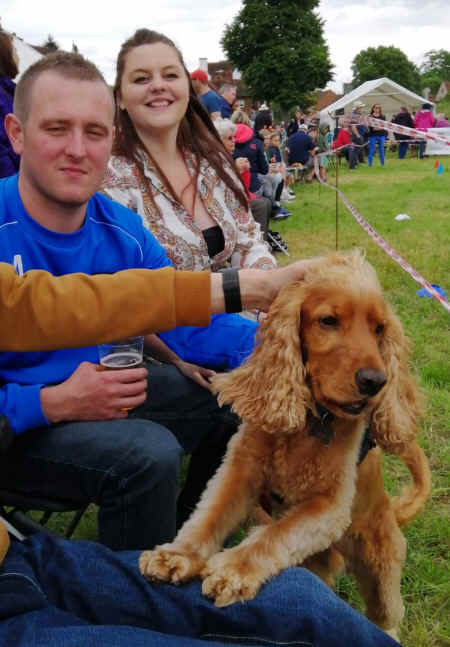 Mylo came in third in the agility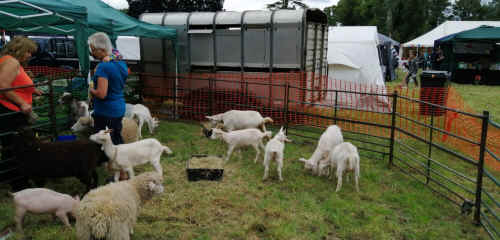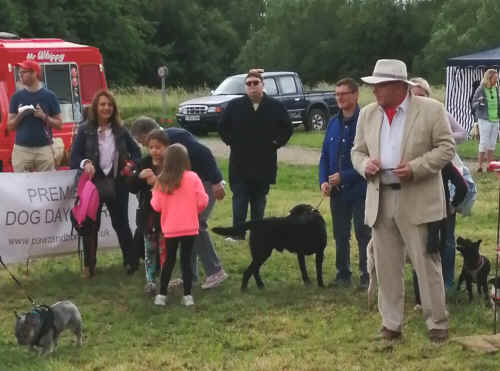 ---
WANTED - NEW TRUSTEE FOR ELIZABETH HOUSE
11 June 2019
---
Elizabeth House will be having its 2019 AGM on 31 July.
Glenn Maybury is to step down at its annual general meeting in July, after eight years dedicated service to Elizabeth House. A trustee in 2011 and Chairman 2014–2017, he has served with great distinction.
For the past five years, honorary secretary Stephanie Diggon has worked tirelessly and with great commitment She will retire also as a trustee at the same time. Both Glenn and Steph will receive honorary life membership on their retirement.
Jenny Elton, an Elizabeth House volunteer for last 12 years will take over as honorary secretary, if elected by the membership at the AGM.
Glenn's retirement creates an opportunity for a new trustee at Elizabeth House. Should anyone in the Cookham community wish to be considered as a trustee, please email a resume to the current chair, Chris Harris at chris.harris10@btinternet.com by mid July. No specific qualifications and expertise are required (although someone with a medical background would be welcome), other than an enthusiastic team player with an interest and desire to add value to the management and leadership of Cookham's Centre for independent senior citizens.
---
COOKHAM WANDERERS IN SWITZERLAND
10 June 2019
---
This last weekend the Cookham Wanderers went on tour to Morzine, Switzerland, Hope they won!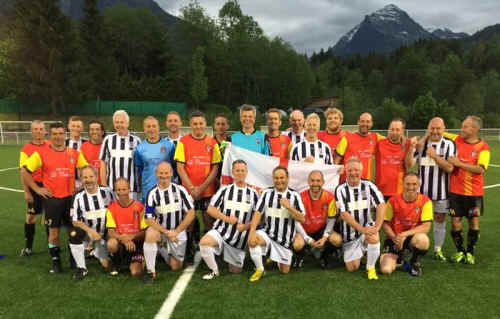 ---
VISIT TO TIMOTHLEE GARDEN, PINKNEYS GREEN
8 June 2019
---
From Wild Cookham
If you are looking for ideas for your wild garden, or just fancy a visit to a stunning local garden, then head along to St Timothee Garden in Pinkneys Green next weekend 14/15 JuneE 2019 Bordering Pinkneys Green Common the garden has been developed over more than a decade to create a stunning English Garden, designed for year round colour and interest and to provide a home, food, water and shelter for wildlife.

Sarah Pajwani opens the garden in aid of the National Garden Scheme and all proceeds go to the NHS's group of Nursing and caring Charities. It's a delightful garden in a lovely setting - and there's a great tea available too!

The garden is open on Friday 14th from 11am to 4pm and on Saturday 15th from 2 to 5pm. Entrance is £4.50 per person.

St Timothee is on Darlings Lane, Pinkneys Green, Maidenhead SL6 6PA.
https://www.ngs.org.uk/find-a-garden/garden/33095/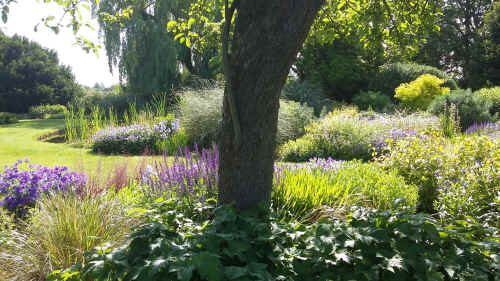 ---
JOIN TWINNING FOR VISIT TO ST BENOIT
5 June 2019
---
We're looking forward to visiting our friends in St Benoit in October (26th-29th). Some members have already confirmed that they are coming, and others that they can't make it this year, but there's room for more, Please give me a call if you'd like more information (Keith - 01628 532279). Everyone is very welcome to join us, you will be guaranteed a wonderful time. You do not need to speak French even and you stay with the French in their homes.
Our hosts have arranged a fascinating itinerary
Saturday 26 October – reception
Sunday 27 October – Sunday lunch in Vouillé , around 20 kms from Poitiers
Monday 28 October – visit to The Chateau and gardens of Villandry and the Abbaye Royale de Fontevraud, where Henry II, his wife, Eleanor of Aquitaine and son King Richard the Lionheart are buried. In the evening a dinner with a musical group in St. Benoit.
Here are some transport options
• Train: Eurostar St Pancras to Paris (Gare du Nord) then Paris Montparnasse to Poitiers - tickets available 3-4 months in advance
• Air: direct flights (Ryanair) from Stansted to Poitiers Friday 25 October dep STN at 14:05 arr PIS at 16:35. Return Tuesday 29 October dep PIS at 11:00 arr STN at 11:30.
Current price (return) £87.30 (excluding baggage etc)
• Drive options
• Eurostar: Drive Calais to Poitiers – 624 km 6 hours 8 mins
• Sea: Britanny Ferries from Portsmouth to St Malo overnight
Friday 25 October dep Portsmouth 20:15 arr St Malo Saturday 26 October 08:15 - current price £175. Drive St Malo to Poitiers 402km 4 hours
Return Tuesday 29 October dep St Malo 20:30 arr Portsmouth Wednesday 07:45 -current price £130
• Other routes Britanny Ferries from Portsmouth to Caen daily
Return Tuesday 29 October dep Caen 16:30 arr Portsmouth 21:15 / dep Caen 23:00 arr Portsmouth 06:45 – current price £115. Drive Poitiers to Caen 3hours 30 mins
For those of you that are coming, it would be helpful if you could let me know your chosen transport option, so that I can let our hosts know. We also plan to meet for an informal (optional) lunch at the King's Arms on Saturday 28th September to meet before we go.
---
THE HEAD IN THE ICE
26 May 2019
---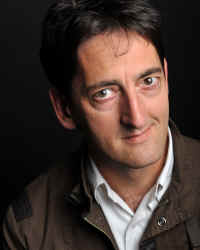 Local actor and writer Richard James is to launch his first novel 'The Head In The Ice' at the Little Bookshop, Cookham High Street.
It's the first in a series following Inspector George Bowman on various investigations in Victorian London while dealing with the death of his wife - a death for which he holds himself responsible. It's been described as 'a genuinely impressive debut' and 'a masterful new Victorian mystery series'.
Richard will be chatting about the book series and signing copies on
Saturday 8th June
from 2pm.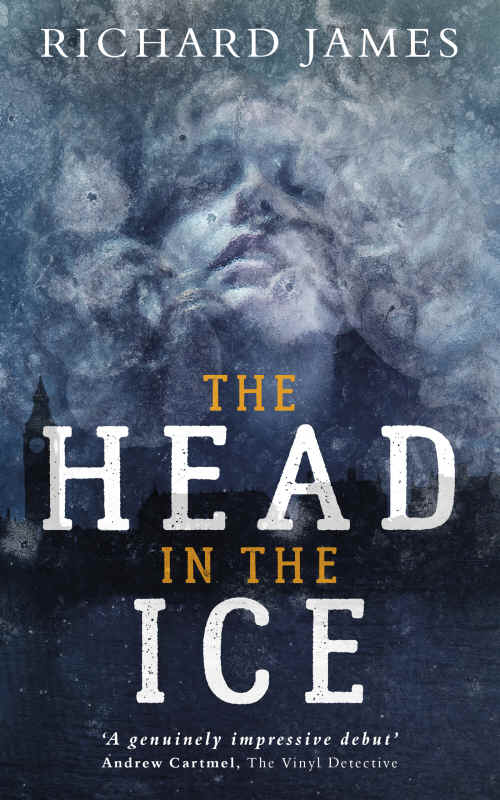 ---
NEW EXHIBITION AT ELIZABETH HOUSE GALLERY
25 May 2019
---
Jacqueline Ward and Val Leung- New Exhibition from Monday 3rd June in our Gallery.
Jacqueline - A passion for art history, textiles, travel, architecture, music and photography have inspired me to explore, create and compose a variety of works involving the development of colour using many techniques. Restoration of our Cambridgeshire windmill in Wicken continues to be a source of inspiration for many images; its engineering patterns and construction fuels further research on mechanical design.
Working mainly in acrylics on canvas with oil pastels in rich exuberant colours, there is a realistic yet abstracted presence in the paintings. Strong thematic ideas which are both expressive and subtle dominate throughout.
' I aim to enhance engagement with the audience drawing on shared experiences, to delight and inspire'
Val Leung - an active exhibitor for Windsor Artist Collective www.windsor-artists.org and on Facebook, Maidenhead Painting Club, Val has an extensive background in textiles and design. Working on large canvases in acrylic and pastels, Val explores a variety animal and travel themes which give her inspiration. A vivid use of mark making ensures that her works are dynamic and engaging to the viewer.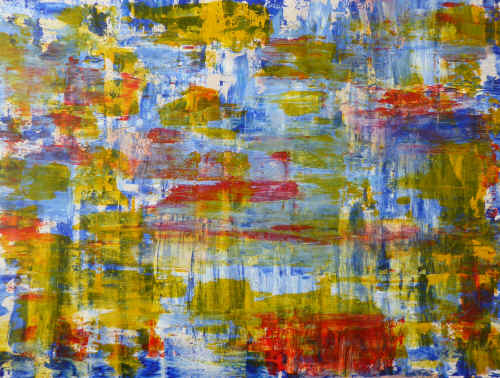 Our Gallery is open for viewing 10am-12noon and 1pm-3pm Monday to Friday. The artists may decide to have a weekend opening during their exhibition.
---
FESTIVAL PHOTO WINNERS ANNOUNCED AT ODNEY CLUB AWARDS RECEPTION
19 May 2019
---
We had a great response to Wild About Cookham, our joint WildCookham/Cookham Festival photography competition. More than 120 photos were submitted, from which our panel of judges selected 50 to exhibit during the Festival. If you're quick you have till 5pm today (Sunday 18th May) to see them in the Sir Bernard Miller Centre at Cookham's Odney Club in Odney Lane.

Four winners were announced at a reception at the Odney Club on Friday: Sarah Luton (Adult Category) , William Garrett (Junior), Gill Harper (Smartphone) and, in a special extra 'judges prize' for best animal photo, Susan Lee-Tanner. William went away with a camera donated by Canon, Sarah is £100 better off and Gill and Susan each had a cheque for £50.

The event was possible thanks to the sponsorship of global recruitment company Renaissance Leadership whose CEO (and Cookham resident) Tony Willis presented the prizes. Big thanks also to Richard Campin and Kira Holland who ran the whole process and to our judges - pro photographers Patrick Blake and Mick Vogel, Cookham Festival's creative head Maureen Smith and Brian Clews for Wild Cookham. Of course, we could not have had the exhibition or the Awards event without the generous support of the John Lewis Partnership team at the Odney Club. And, most of all, we thank the many people who submitted their photos of Cookham's wildlife and landscape.

We had a total of more than 1600 votes cast to select the winners and there has been universal praise for the quality of the photos. They also demonstrate clearly the wonderful wildlife and natural habitats we have in the Cookhams - a powerful reminder of the efforts we all need to make to save and enhance them for the future.

Look out for our 2020 Calendar
There will now be a further selection of photos to appear in the 2020 WildCookham calendar which is due out later in the summer. So watch out for this.

The photos show the four winners, with Richard Campin (left) and Tony Willis - top row Sarah Luton and Gill Harper; bottom row William Garrett and Susan Lee-Tanner.
---
BRIDGING THE GAP
10 May 2019
---
Such fun and excitement is a-happening in Cookham involving the very young from Cookham Montessori Nursery and their older 'buddies' at Queen's award-winning Elizabeth House adult day centre.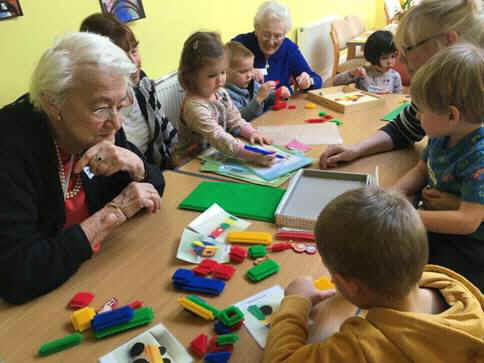 Having been inspired by the Channel 4 'Old People's Home for 4 Year Olds', children and adults meet up once a week at Elizabeth House for an hour-long session led by the passionate staff team from the nursery including singing, traditional table-top games, crafting and finishing up with time to chat, share stories and laugh usually over a drink and a snack.
Data overwhelmingly shows that when we bring together seniors and young people good things happen, and, as many families have less contact between generations there is a lot that nurseries can do to bridge the gap between older and younger people.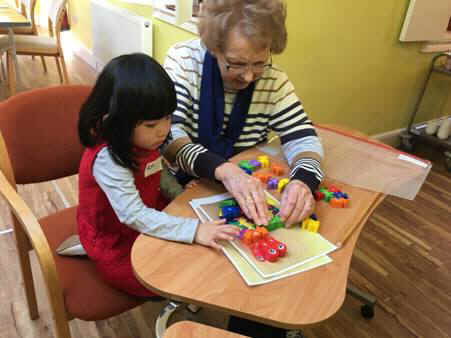 Adults thrive on the vibrancy and sense of fun the children bring with them. Research shows a positive impact on both cognitive and physical performance as well as a reduction in loneliness and depression. Xxxxx aged xx said ……………………………………………
Children gain from the added attention of an engaged elder. It helps them feel valued and builds respect for older people. Academic studies show children becoming more articulate and confident – they love to be watched and have someone to chat to and to laugh with them!
There are no downsides, just benefits for young, old and society at large.
If you would like to know more about us visit us at www.cookhammontessori.com and www.elizabethhousecookham.org
---
VIBE - BEST PLACE TO WORK
9 May 2019
---
Vibe, a very successful teaching agency, run by Cookham resident Paul Harris won an award for the best place to work in the UK in London last night!
Paul and Renee have four children at Holy Trinity School in Cookham and are very involved in the local community. Renee is also singing at the Cookham Festival next week. Congratulations to them both.

---
COOKHAM BRIDGE CLOSED SATURDAY NIGHT
7 May 2019
---
Cookham Bridge was closed on Saturday night. Police set up a roadblock and when asked why replied they couldn't say…..
Here's why
---
WILD ABOUT COOKHAM PHOTOS EXHIBITION
4 May 2019
---
Local photographers have been busy snapping, ahead of the exhibition which opens in Cookham's Odney Club 4th May. The Wild About Cookham exhibition features 50 images taken in Cookham and selected from more than 120 submitted.

Visitors get the chance to vote for their favourite in three categories - Adult, Junior and Smartphone - with prizes in each category. The awards evening is on Friday 17th May at 6pm at the Odney Club and all are welcome (more details on our Meetup site).

The exhibition is open each day between 10am and 4pm. There is no charge - and it's a great opportunity also to visit the wonderful Sculpture Garden in the Odney Club grounds, now a regular Festival feature.

And a big Thank You to Richard Campin and Kira Holland who have put the exhibition together and the judges - Patrick Blake, Brian Clews, Maureen Smith and Mick Vogel.
---
LOCAL ELECTIONS
3 May 2019
---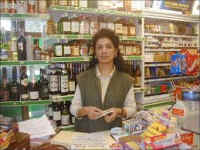 The results for the Borough elections saw Mandy Brar( Lib Dem) getting back onto the Council and Gerry Clark (Conservative) being re-elected.

There was only voting for the Parish Council from Cookham Rise and Cookham Dean wards as Cookham Village only had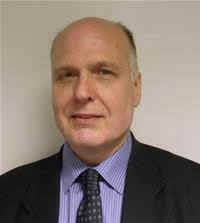 the correct numbers of candidates.The
Lib Dems won all nine seats in the Cookham Rise area.
Click here for Parish Council results.
The Conservatives still have control of the Council but with a reduced majority
---
WHAT'S ABOUT TALK AND WALK
28 April 2019
---
"The threat of rain and a rather dull morning did not dissuade a dozen or so of us gathering for the first of this year's What's About walks. Serenaded by a trumpeting Song Thrush and the more piccolo utterings of a Blackcap, we set off towards The Crown, checking the path-side vegetation for anything that moved. Keen eyes soon had us looking at several Seven-Spot Ladybirds before finding a pair of the notorious Harlequin Ladybird which has invaded our green and pleasant land! Jackdaws were busy stuffing sticks down one of the pub's chimneys! Berries Lane enabled us to compare the similar renditions of Blackbird and another Song Thrush, whilst a dainty Goldcrest called close by, whilst evading us in the foliage. Green Alkanet plants along Vicarage Close hosted a few Marmalade Hoverflies, and we were soon on the churchyard watching an active Nuthatch clamber up and down the branches, and listening to Coal Tits chatting to each other.
Ferry Lane held a few White-tailed Bumble Bees and a pair of Dunnocks showing much 'interest;' in each other! We found some equally amorous Dock Beetles! Odney Bridge afforded close up views of a fine male Mandarin Duck (of which it is believed we now have more of in UK than in China!) Great-crested Grebes could be seen building up their nearby nest and a jinking Swallow passed overhead. At the weir, a pair of Grey Wagtails were acrobatically catching 'Aprilflies' in mid air to take off to their hidden nest, doubtless full of chicks'. This seemed a pity in a sense as Maylfies, even emerging a month early, have very ephemeral lives as it is without being grabbed the instant they leave the water's surface to commence their 24-hour existence.
We found some attractive Lady's Smock (or Cuckoo Flower), but did not hear the bird whose normal arrival coincides with the flowering of this delightful plant. With the rain now trickling down steadily we set off back to our starting place, but everyone seemed to have had their own little highlight of the stroll. There will be other What's About walks cropping up during the summer, so look out for the announcements, or register at
meetup.com/wildcookham
to receive email alerts.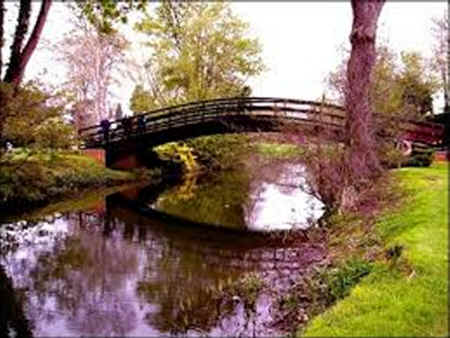 ---
FESTIVAL FEAST SIGN UPS GATHER PACE
26 April 2019
---
If you have a ticket to any event in the Cookham Festival (except Rock the Moor), b

etween the 4th to the 19th May,

you can get a special deal at the following restaurants: Join the Festival Feast.

The Old Butchers Wine Cellar

The Teapot Tea Shop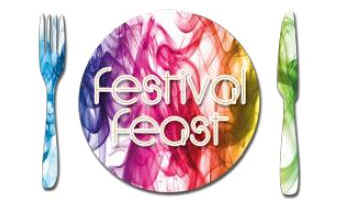 ---
MAGNOLIA
18 April 2019
---
Some beautiful magnolia flowers photoed by a cookham.com reader.

Wild about Cookham in April it calls to mind that the Magnolia blossom was one of Sir Stanley Spencer favourite subjects in Berries Road, The High Street and the grounds of The Odney Club.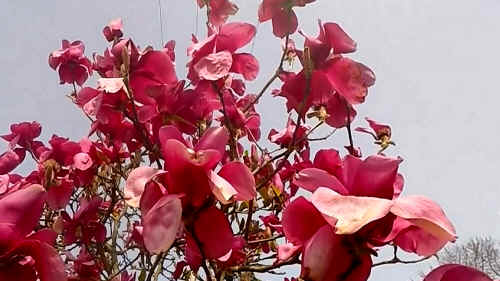 ---
YELLOW VEST SHORTAGE THREATENS GRAVITY GRAND PRIX
1 April 2019
---
A shortage of high-visibility yellow vests could mean the cancellation of this year's Cookham Dean Gravity Grand Prix.
The organisers of the popular annual charity event have been left without supplies of the essential health & safety wear due to the high demand from French 'Gilet Jaune' protesters.
GGP committee member Peter Bartlett said: "Our old vests were looking a bit tatty, so we threw them away after last year's event, and planned to kit our stewards out with brand new health & safety gear this year.
"However, it turns out that there are no yellow vests available. The French have been stockpiling supplies from right across Europe for months in order to enjoy a long, hot summer of rioting.
"We quite understand that civil disturbance is as much a part of the French way of life as family events such as the GGP are over here, but it seems a bit much that they've cornered the market.
"We're having urgent talks with our health & safety advisers to see if we can kit out our stewards with different colour hi-vis vests, and they're checking the regulations carefully.
"For the time being, we're urging entrants to keep planning their Karts for this year's event, and we'll issue updates when we can."
This year's event is due to take place on 2nd September. The GGP has raised more than £140,000 for the Thames Valley Air Ambulance and other local causes over the past decade. For more information and register a Kart, go to www.GravityGrandPrix.co.uk
---
STANLEY AND ELSIE
12 March 2019
---
Stanley and Elsie', a historical novel by acclaimed author Nicola Upson, is to be published by Duckworth Press in May of this year. The story of the Sandham Memorial Chapel and Spencer's subsequent colourful private life is told through the character of Elsie – the family's loyal and efficient maid. It makes very enjoyable reading.

Whilst essentially a fictional account of this period of Stanley Spencer's life, it is based on meticulous research (including long sessions in our own archives at the Stanley Spencer Gallery)

through which the author gained real understanding and insight into the artist's life and work. The characters in the book are portrayed with true sensitivity and those with knowledge of Spencer's paintings and drawings will see them skillfully evoked in descriptions of scenes and events.
The book will be available to buy in the Gallery shop and Nicola Upson will be coming to Cookham in the summer to give a talk and book- signing (date to be confirmed).

Spencer often looked back on the time Elsie worked for the family with fondness. His lively pencil sketch, Me Drawing Elsie, produced during the 1940s, is on show in our present exhibition and will continue to hang in the Gallery throughout the summer.
---
COOKHAM SOCIETY DESIGN AWARDS 2019
8 March 2019
---
At its Annual General Meeting on Thursday 7th March the President of the Cookham Society, Mr John Bowley, announced that the winner of the Society's Annual Design Award for 2019 was Chapman's Orchard, a recently redesigned and renovated house in Dean Lane, Cookham Dean. The Award consists of a certificate which would be followed later in the year by a blue ceramic plaque bearing the Society's logo

Mr Bowley stated that the Award had been granted for the imaginative redesign and renovation of what had been a fairly unremarkable structure. The house has been recreated in a modern idiom, with great care devoted to maximising the advantages of the location by providing access to views of the nearby countryside. It integrates well with the unique green setting and rural character of Cookham Dean (see Cookham Village Design Statement, p.58), and provides an excellent example of the potential for improvement for many properties in the Parish.

Mr Bowley presented the Certificate to the Owner of the property, the novelist Karina Mellinger, and noted that the architect was Bowen Evans Architects, Marlow.
---
WILD ABOUT GARDENS SCHEME
5 March 2019
---
Last year WildCookham launched a Wild About Gardens scheme whereby Cookham residents could win prizes by making small changes in their gardens to make them Wildlife friendly. Many households entered. Many used no chemicals or planted more bee friendly flowering plants, but some actually built ponds! The scheme was so successful it is going to be run again this year. On Wednesday evening there will be a launch event held at Lea Barn to show how easy it is to get involved. It starts at 7.30pm and more details can be found at
https://www.meetup.com/WildCookham/events/259302905/
---
WILDCOOKHAM POND WORK
25 February 2019
---
The pond was created a few years ago but never finished. With no plants growing in the water, there was very little else able to live in it. Also the pond liner was still very visible around the sides, neither attractive nor useful for wildlife. Maidenhead Aquatics and Flowerland in Bourne End had kindly donated most of the materials required to get the pond into shape. First the leaf litter was gently removed from the water, then the sides were covered in a soft capillary matting. Hessian sacks that had been made by WildCookham volunteer Clare Padmore, were filled with a mix of sharp sand and aquatic compost and laid over the matting. Irises were then placed around the edge of the water and held in place with shingle. Turf was then laid over the Hessian sacks. On top of all that, buddleias and brambles were cut back. Project leader, Mike Day said "We certainly got a lot done today especially the pond that I didn't think we would nearly finish". The next working party day at the reserve will be in March. For more WildCookham events visit
www.meetup.com/wildcookham
Click here for a film of the Reserve.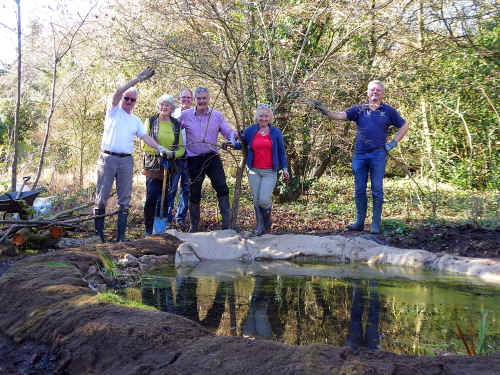 ---
WILDCOOKHAM TALK ON BUMBLEBEES
22 February 2019
---
WildCookham supporters were treated to a fascinating evening all about bumblebees on Wednesday. Adrian Doble, a zoologist who has represented the Bumblebee Conservation Trust at the BBC's Countryfile Live! and at the Ministry of Justice, gave a fact-filled presentation.

Starting with comparisons between bumblebees and honey bees and solitary bees, he moved onto the life cycle of bumblebees and threats to them - including farming practices, habitat loss and insecticides. Finally he covered the ways we can all help them out with the plants we should choose for our gardens and window boxes.

So what should we be planting? Mahonia, Daphne, lavender, borage, aquilegia - all sorts of fantastic things that flower at different times of year.
What's not worth bothering with? Begonias, petunias and geraniums!
Here's a comprehensive guide to gardening for bumblebees.
---
BOMB DISPOSAL IN COOKHAM
17 February 2019
---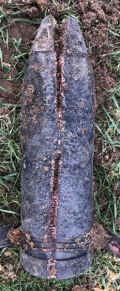 Yesterday bomb disposal police were called out to Mill Lane where it was thought that an unexploded tank round had been found. The road was closed during the afternoon.
This morning the Royal Logistical Corps, who are based at Northolt, x-rayed the "bomb round" and removed it to Maidenhead golf course where it was placed in a bunker and blown up, It was found not to be live.
---
GREAT BRITISH RAILWAY JOURNEYS
16 February 2019
---
Holy Trinity Church will feature in the episode of Great British Railway Journeys on Tuesday 19th February on BBC2 at 6.30pm. This is a documentary series in which Michael Portillo travels the length and breadth of the country by train. The journey will be Reading to Taplow.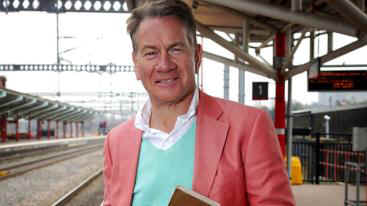 ---
BOOK SIGNING AT THE LITTLE BOOKSHOP
9 February 2019
---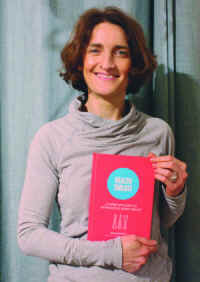 Anna Bennett an Olympic athlete in hockey has released a book called Health Kit which she hopes will contain the recipe for success when it comes to living life to the full.
She will be at The Little Bookshop in Cookham Village on 2 March to sign her new book, so just drop in.
Anna hopes the guide will be a useful assistant to people who are pursing a New Year's resolution about getting fitter, losing weight or practicing what she calls 'mental clarity'.
---
THE MOLE AND BADGER
1 February 2019
---
The Mole and Badger cordially invite you to attend their launch night and official opening of The Mole & Badger Restaurant, Bar & Wine Emporium on 1 February, 18.30 onwards. They are also holding an Open Day on 2 February 2019, 11.00am onwards.

They say "This midwinter shindig at Karma Sanctum on the Green will feature complimentary canapés showcasing the culinary creativity of our new head chef and his team. Enjoy welcome cocktails, wine, craft ales and expertly mixed drinks to stave off the winter chill. All in the most conducive of company - including perhaps one Toad of Toad Hall. Provided he leaves his motorcar at home!"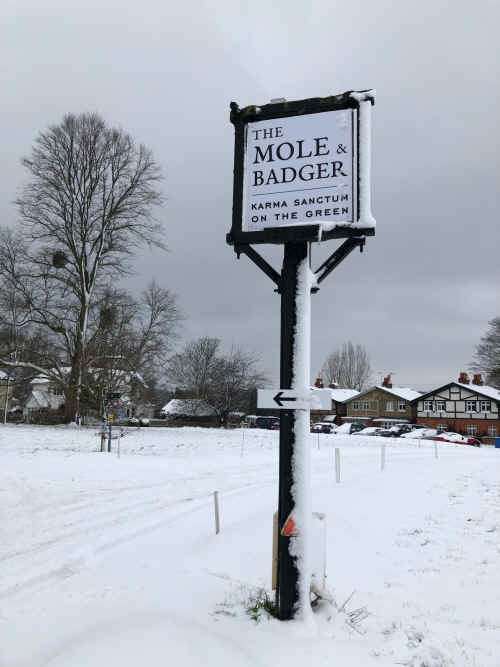 ---
CAROL SERVICE COLLECTIONS
25 January 2019
---
The three Carols by Candlelight services (Advent, Christmas Day & Epiphany) at Holy Trinity Church raised a total of
£2,226.94
for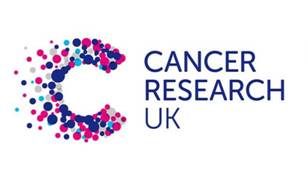 Thank you to all those involved in these services and to everyone who supported these services and who gave so generously. We are delighted to have raised our biggest ever sum from these three services for such a wonderful charity - giving help and hope to us all.
---
NITROUS OXIDE CANISTERS
22 January 2019
---
Cookham Parish Council would like to know of any further sightings of the canisters so the police can be informed. So please let them know by emailing office@cookhamp arishcouncil.or g.uk with a rough location and they will pass the info on. Thanks!
The most silver canisters I have ever seen at the Alfred Major. All around the bench at the end of the school playing field. About 55, have reported to TVP via email.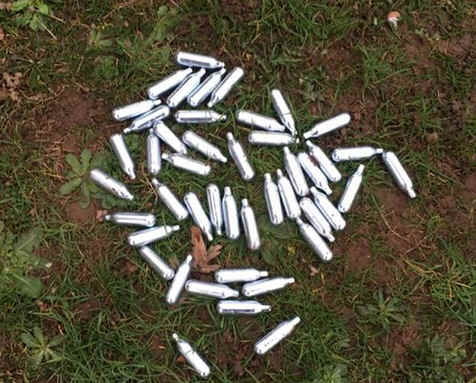 ---
HARRIS WOODBRIDGE NATURE RESERVE
21 January 2019
---
The Parish Council has recently given WildCookham the go ahead to look after the Harris Woodbridge nature reserve in Cookham Dean. It's a beautiful plot of land just off Dean Lane. Here's a short film about it.
On Sunday January 27th a group of volunteers are heading up there to help tame the landscape. If you would like to be involved click here for more details:
---
BIG GARDEN BIRDWATCH
5 January 2019
---
With the Big Garden Birdwatch coming up at the end of January, what better way to prepare than to create your own bird house! Every home needs a bird box and here's an opportunity to make a perfect bird house guided by experts! WildCookham's next event is their now annual, popular nest box making session and it's suitable for adults and children.
Box kits together with tools will be provided (for a small fee) and boxes suitable for robins or blue tits can be made at this workshop. Bob Keene and others from the Bisham bird box group will be on hand to help and also advise on the best place to site them. The workshop is taking place at Lea Barn on Saturday 19th January. For more details and to register your interest please visit the WildCookham Meetup page here.
---
---
Hear ye Hear ye! The Crier is always looking for things to shout about! Feel free to submit your Thoughts, Poems, Requests or anything you like to thecrier@cookham.com