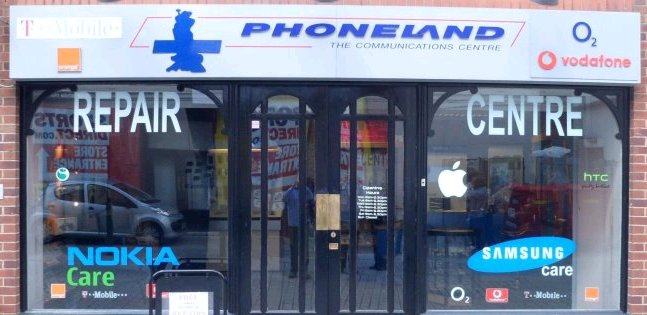 IF YOUR NOKIA PHONE IS UNDER 2 YEARS THEY WILL FIX IT FREE IN 48 HRS!
THEIR AIM IS TO REPAIR YOUR HANDSET WITHIN 48 HOURS OF RECIEPT OF YOUR PHONE OFFERING A " GREAT SERVICE & EXPERIENCE
Phoneland Ltd
30 White Hart St,
High Wycombe,
Buckinghamshire,
HP11 2HL
01494 464610
1 review
Average Score:

Add your review of Phoneland-High Wycombe
Review added 17/03/2013 15:31 by anon
...endless troubles with my mobile...I was put on to Phone Repair place.
Efficient; friendly and even FREE to fix my Nokia as under 2 yrs old...
it's Phoneland - near the Eden Centre in High Wycomber 01494 464610
can fix most problems without needing a new phone....