The Garibaldi - Bourne End reviews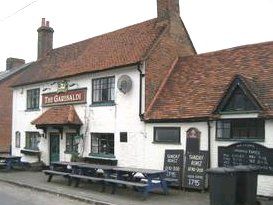 Traditional 19th century pub owned by the local community.e of this local community for more than a century
Hedsor Rd,
Bourne End,
Bucks SL8 5EE

Tel: 01628 522092
The Garibaldi - Bourne End website
2 reviews
Average Score:

Add your review of The Garibaldi - Bourne End
Review added 23/03/2015 16:34 by Mary
We recently had an enjoyable family lunch here and the food was delicious - I can especially recommend the puddings.
Although we had not visited for several years and were not sure what to expect now it is owned by a group of local residents, we found that the pub still has the lovely, homely and welcoming atmosphere, that we remembered from long ago.
It has also not been spoiled by the décor being 'updated' in the way that so many traditional pubs in this area have suffered. What's more, it is also very dog-friendly! We will definitely be visiting again soon.

Review added 29/09/2013 09:32 by anon
A pub recently purchased by the locals. Refurbishment good, local beer, pleasant staff. Decided to call in as it used to be a frequent place that I visited, and see how things were going. Saturday night and what do they have going on, a quiz night. Not suitable I think for a Saturday when you want to call in for a drink and chat with friends. But maybe things will change and I wish them all the luck. Will not stop me going back, one night does not give you much of an idea how things are progressing. I hope they get good support.