Smiles Fish & Chips - Cookham reviews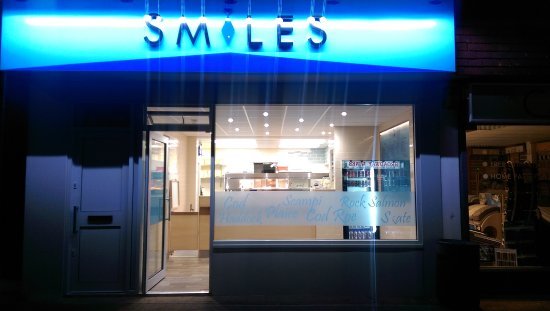 Fish and chips, takeaway
47 The Parade
Cookham
5 reviews
Average Score:

Add your review of Smiles Fish & Chips - Cookham
Review added 04/01/2020 15:14 by anon
Ordered a chicken burger and got chicken strips :(

Review added 15/11/2019 11:18 by Roland
Fantastic fish and chip shop, staff helpful and polite and it is very clean. A world away from the last place there.

Review added 02/11/2019 14:16 by anon
Went to Smiles for the first time two days ago. We all had pensioner fish and chips. Freshly cooked to order, delicious, not greasy and good portions. Good value too. We will be visiting again.

Review added 31/10/2019 09:10 by M
They seem to be doing everything right. Big portions of pretty decent fish and chips and lovely homemade tartare sauce. Excellent addition to Cookham's takeaway offerings.

Review added 14/10/2019 05:46 by anon
Now it seems that Cookham's Fish & Chip Shop has reopened under new management as Smiles.
If it is your own smile that you want sorting out you might prefer to go next door so that the dentist can sort your teeth out :)