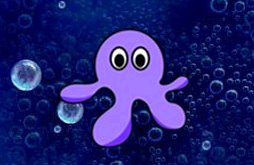 Teaching Piano and Music Theory
4 Southwood Gardens,
Cookham,
Maidenhead,
SL6 9EB
Tel: +44 (0)7838197732
email: judith@octopus-one.co.uk
1 review
Average Score:

Add your review of Octopus_One - Cookham
Review added 09/10/2010 15:52 by Ann Handford
Judith Forster (Octopus_One) has taught piano to both my girls since they were 7 (as beginners). Judith graduated from Royal Holloway University in 1989 with a BMus (Hons) and has taught piano and theory from home for many years.
She has been fantastic. The lessons are always fun and relaxed but the girls learn loads. She does theory too if you want it. The girls have always felt well prepared
for exams but it all springs primarily out of a love of music and the instrument - not a tread mill of going through the motions.
My younger daughter (now almost 13) is studying for Grade 5. My older daughter (now almost 16) did grade 5 (theory and practical) a little while ago but, because of other after-school commitments, couldn't give as much time to the piano as she would have needed to do Grade 6. Judith recognised my daughter's love of music and has continued with all sorts of other things in a relaxed environment that maintain her interest without the pressure of exams. Judith really tailors things for the individual so they catch her love of the instrument and music generally!