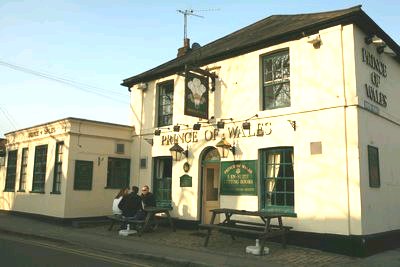 25 seater restaurant. There is a choice of Thai and English cuisine, ranging from a snack menu, through special two course business lunches, to full a la carte dining.
Also accommodation.
1 Mill Road
Marlow
Bucks
SL7 1PX

Tel: 01628 482970
The Prince of Wales - Marlow website
1 review
Average Score:

Add your review of The Prince of Wales - Marlow
Review added 23/04/2011 23:37 by anon
In response to the previous message...I have not eaten at the Anong Thai, but if you would like good Thai food in the area then I would 100% recommend The Prince of Wales in Marlow (Station Road), lovely pub and great Thai food.