The Anchoress's Story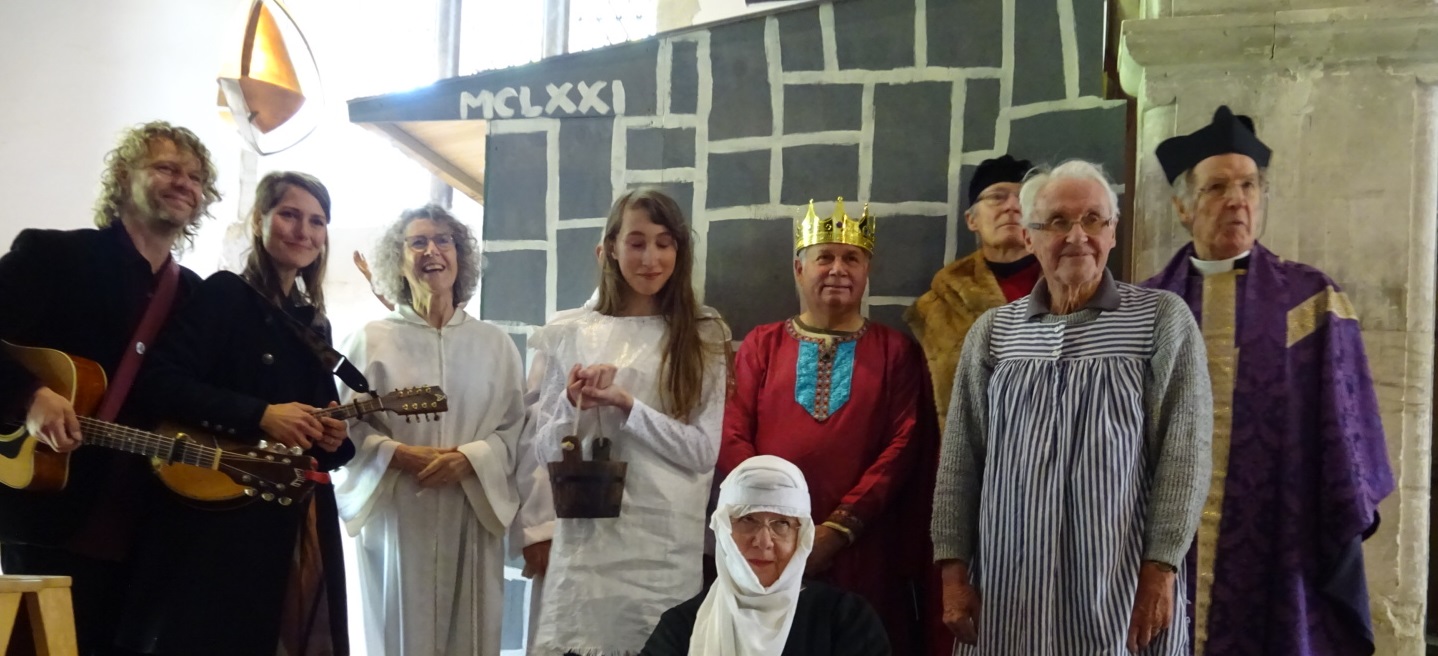 A king, concerned for his welfare in the afterlife, an archbishop (deceased), an ignorant village priest, a peasant and a worldly bishop concerned with the present more than the past – not an ensemble cast that springs to mind, but these men which represented a range of society in the last quarter of the 12th century were brought to life through the pen of Michael Johnson to throw light on one of Holy Trinity's mysteries. Why did a sane and healthy woman choose to be walled up in a little cell on the cold North side of the church for the ten years preceding her death, and why in the pipe rolls is there a record of King Henry II paying out a whole half penny per day in a pension, as it is thought, to this woman?
With no other facts available about our particular Anchoress, these assorted characters discussed and explained why Cookham had an Anchoress and what her life might have been like, but this was no dry history: in understated asides there were glancing human references to modern concerns, passing the buck, current politics and self - preservation which proved a light hearted and subtle counterpoint to the main theme but underlined the fact that humanity itself hasn't changed very much in the intervening centuries.
These male roles were linked by a narrator (Terrie Robinson) but the glue that held everything together magnificently was the Anchoress herself. Unseen throughout the action, her disembodied and mellow voice floated around the church as she passed her own verdict on their actions. Amplified but hidden she cast her authority over the whole performance. We only saw her at the end when her veiled figure drifted out into the sunshine streaming through the north door and stood vigil over what is believed to be her tomb.
The Anchoress was an imaginative and unusual combination of talking heads and music, provided by Fly Yeti Fly who composed the accompanying music for the performances, and helped to cast light on a little understood aspect of our Christian heritage. If I have one criticism it would be that the Anchoress was cast in a worldly light for twenty first century audiences to appreciate, and I would have liked to see some understanding of the personal and devotional cost this role must have caused her as it is also the hardest part for us to understand today. However, overall it was an imaginative, entertaining and thought provoking piece and a worthy addition to the Cookham Festival and congratulations to all who worked so hard to make it a success.