The Great Exhibition Brass Ensemble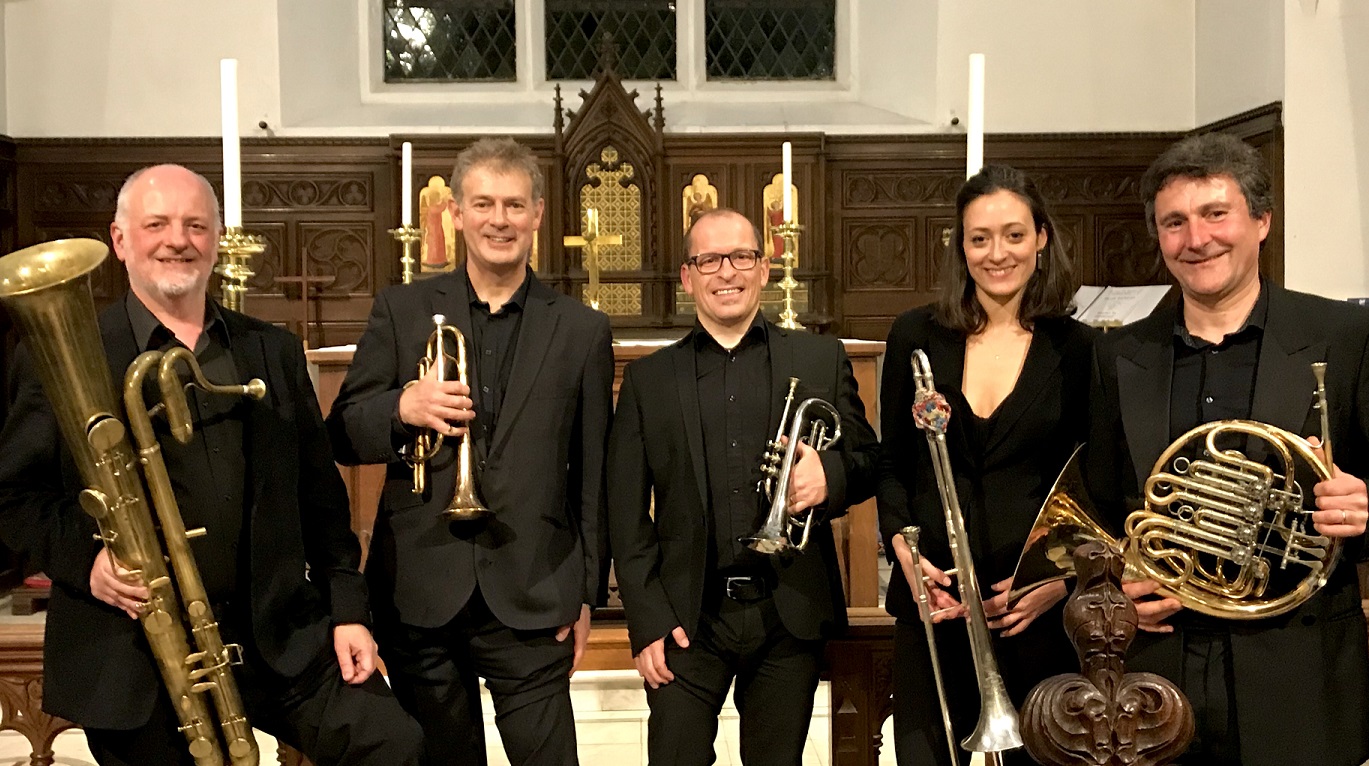 On Wednesday 8th May, The Great Exhibition Brass Ensemble performed an enjoyable and memorable concert in the beautiful and intimate setting of St John the Baptist Church, Cookham Dean. The five performers played a variety of nineteenth century chamber music on original period instruments or accurate copies, which have a softer, more delicate sound than their contemporary equivalents. Despite the challenges of playing period instruments, the intonation throughout was remarkably accurate and the blend was well balanced.
The programme comprised arrangements by the founder and leader of the group, Robert Vanryne (Cornet), as well as original and rarely heard musical treasures from the mid to late nineteenth century. Particularly delightful were pieces by violinist and composer, Ludwig Wilhelm Maurer, who was born in Germany but spent most of his life in Russia. The themes passed seamlessly between the instruments, reminiscent of subtle and sometimes humorous conversations. The melodic lines were never lost by the harmonic accompaniments.
The programme concluded with the Quintet No.1 in Bb Minor by the Russian, Victor Ewald. The first movement opened with a haunting Russian folk tune and in the final Allegro Moderato, the listener was transported to the infinite expanse of the Russian Steppes – this was Romantic nationalistic music at its best.
The evening from beginning to the end was compered by Robert Vanryde, aided and abetted by his fellow musicians (Matthew Wells – Cornet, Richard Wainwright - Horn, Laura Agut - Trombone, Jeffrey Miller - Ophicleide, an instrument which predated the saxophone and sounds similar to a mellow tuba. Bernard Shaw wrote of the ophicleide, "An instrument obsolete before it's even been invented!"). Robert Vanryde was both extremely entertaining and informative, making for a most enjoyable evening.