Robin and Lucienne Day – The First Life-Style Gurus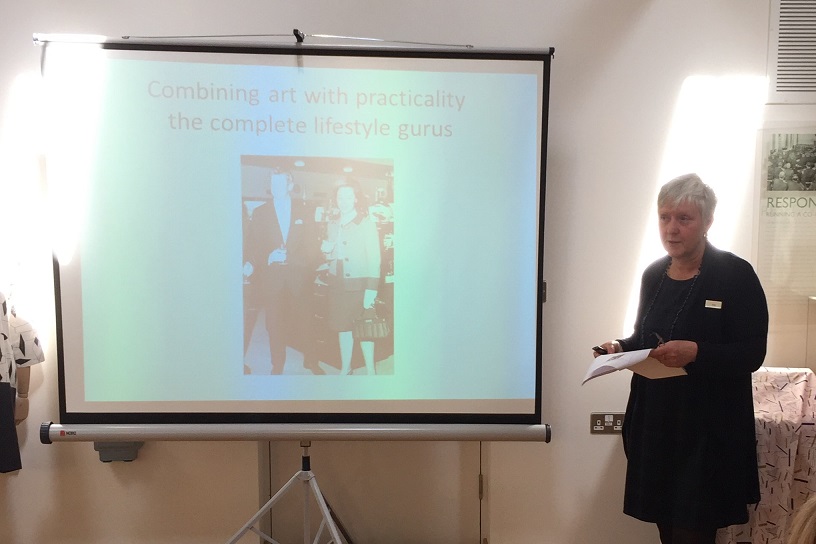 Judy Faraday, Manager of the John Lewis Heritage centre in Cookham gave a talk on the remarkable role that Robin and Lucienne Day played in the design history of Britain in the latter half of the 20th century.
At the Royal College of Art Robin concentrated on furniture and Lucienne's work centred around printed textiles and after graduation they both began working as teachers. After the War Robin worked on exhibitions and graphic design projects for government departments which led to him to design much of the interior of the Royal Festival Hall and also the striking Festival of Britain in 1951. His room sets at the Festival included some of Lucienne's furnishing textiles and her design Calyx was to go on to be a best seller.
In the 1960s they worked together on projects for companies including ICI and BOAC and were invited, in 1962, to become the John Lewis Partnership's design consultants. This was a relationship which was to last 25 years and was to create one of the most recognisable house styles in Britain involving overseeing all design aspects from vehicle livery to stationery.
Using printed cloth examples and photographs from the John Lewis archive Judy showed how their influence on new shops including John Lewis Milton Keynes reflected an appreciation and understanding of the ethos and culture of the Partnership which sat well with their own ideas around space and simplicity and delivering products which were stylish but affordable.
Prior to their retirement they continued their design work. Lucienne also spent time creating silk mosaics prior to their move to Chichester in 1999 which is where they remained until they died in 2010.
Judy asserted that their impact on British design in the latter half of the 20th century could not be underestimated and their work remains relevant and stylish to this day.