Jez Lowe and The Bad Pennies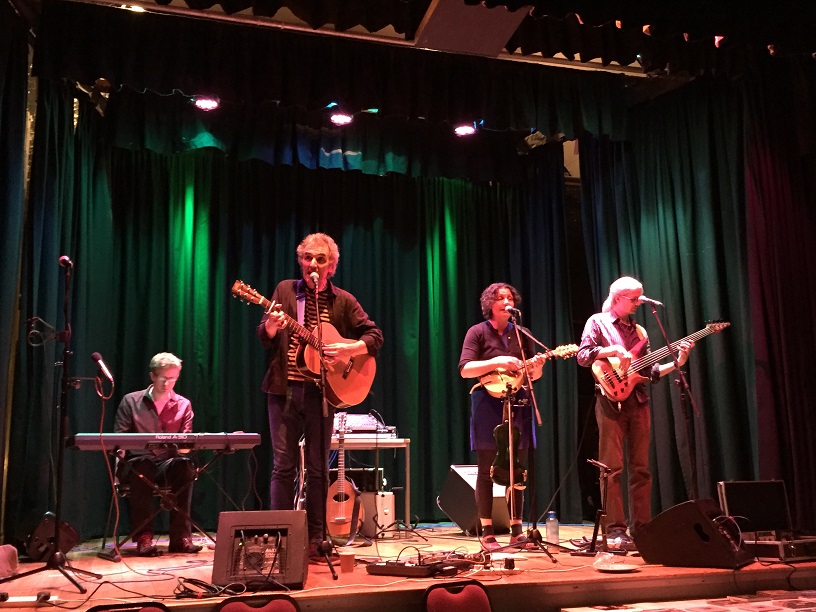 This year's Cookham Festival has had music for all ages and for all tastes. Some performers have been extremely talented local personalities and some have been performers who have travelled the world.
So it was at Pinder Hall last Saturday 11th May 2019 that we were able to welcome the famous folk singer, songwriter Jez Lowe with his Bad Pennies. What a great evening of entertainment they gave us. One can only describe the sound as acoustic simplicity plus electric vitality. It was obvious to all how much the group enjoy live performance and for us who were on the receiving end we were able to hear the sound of Kate Bramley on fiddle and vocals, Andy May on Northumbrian pipes and piano, David de la Haye on electric fretless bass and Jez himself on vocals, guitar, and cittern. We were even treated to one of Jez's latest own solo compositions. We heard true folk bought to life as they sang traditional mining songs and about the culture of the North East of which you could feel their passion.
How privileged were the audience to be enjoying one of the best songwriters who has emerged in a long time. Jez travels the World to all the major folk festivals and yet he readily agreed to support our Cookham Festival. We enjoyed a ploughman's supper and a feast of Jez and The Bad Pennies. A night to remember.