Castlemans Farm Shop - Wooburn Common reviews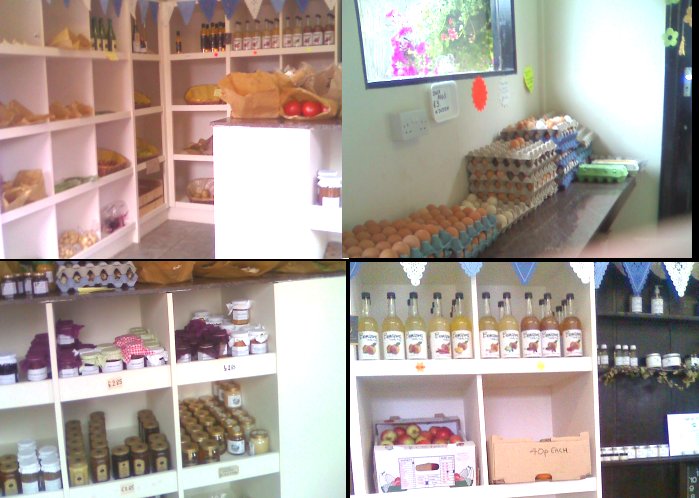 Speciality Game Meat (local)
Seasonal Vegatables and fruit
Duck, chicken and bantam eggs
Pressed fruit juices and face creams
Castleman's Farm
Green Common Lane
Wooburn Common
Wooburn Green
High Wycombe
Buckinghamshire
HP10 0LH

Tel: 01628 523580
info@castlemansfarm.com
Castlemans Farm Shop - Wooburn Common website
8 reviews
Average Score:

Add your review of Castlemans Farm Shop - Wooburn Common
Review added 26/04/2020 19:13 by Beverley Knight
I have visited the farm for many years now, on behalf of various people. I always buy fresh eggs,back bacon and the best whiteblack pudding going. Whenever I want a special piece of topside beef, oh my the flavour is amazing!!
Tops in my book!!! Carry on the good work

Review added 29/12/2018 18:36 by MG
We've used Castlemans for over a year now - and it's so good we no longer get any meat or eggs at the supermarket!
Neil puts his heart in to producing amazing tasting, tender meat of all sorts, and lovely free range eggs.
You'll also find the best tomatoes, baby new potatoes and other veg, and locally sourced cheese, milk etc., as well as avacados and dates in season!
Lastly, this all comes at reasonable prices - and he is usually open very early and very late - why would you want to go to a supermarket..?!
Go, discover, and enjoy :-)

Review added 23/02/2018 16:45 by SARAH
Visited the Farm shop and was very impressed with their selection of fresh farm reared meats and also the old fashion cuts of meat they also sell , brought some vension steaks , excellent looking pork chops and a whole chicken for this sundays roast . little more than shop prices but the quality is worth every penny .Glad I found this farm shop .Regards Sarah

Review added 26/07/2017 13:12 by c. kamester
Always passing, so finally popped in. Was greeted by a friendly farmer. Got some hen's eggs - pullet eggs - had to look up what these were - eggs from young hens that have only recently starting laying so eggs can be small and are therefore not wanted by retailers. These are just as good as normal eggs and represent great value. I hate all the food waste that comes from supermarkets and their rejection of non-perfect foods - nature isn't perfect! Plus the fact you can see the chickens running around the farm - truly free rang - is great!
There was a good variety of meats, plus fruits and veg and other produce, plus locally produced conserves , sweets etc - good for gifts.
Will definitely be back!

Review added 21/09/2016 13:58 by Tony Higgins
Collected on Saturday 10th September some of there Rear Breed Pork and Smoked Bacon , it is the best Pork I have had in a long time
The bacon is traditional thick cut and the flavour is great
All the Pork is breed on the farm and they also sell whole or half pig
Kind Regards
Colin

Review added 06/12/2015 18:28 by Jolyon Harrington
Fabulous saddle of venison - delicious and thank you for making that available to meet my timescale.

Review added 19/06/2014 14:03 by Colin Lockless
This is a fantastic traditional farm shop
All good quality meat all off the farm
They sell some excellent rear breed bacon that is made on the farm and there rear breed pork is excellent
The farmer Neil is always so helpful
Regards Colin

Review added 28/07/2011 16:15 by LizzyK
I have started visiting Castlemans Farm Shop near the Royal Standard pub at Wooburn Common for eggs, meat and vegetables. The prices are fantastic. They sell wonderful eggs, duck, hen, bantam and quail. A variety of vegetables and are a registered game dealer with local game in season including rabbit, venison, pheasant, quail, partridge, duck and goose. They also have chicken and bacons. In addition they have pressed fruit juices, jams and chutneys and also face and body creams. There is no one to serve you, you go in, help yourself and leave the money in a box. Worth dropping in even if it is just for the eggs. £1 for half a dozen large hens' eggs. You can even see the hens running about.