Castlemans Farm Shop - Wooburn Common reviews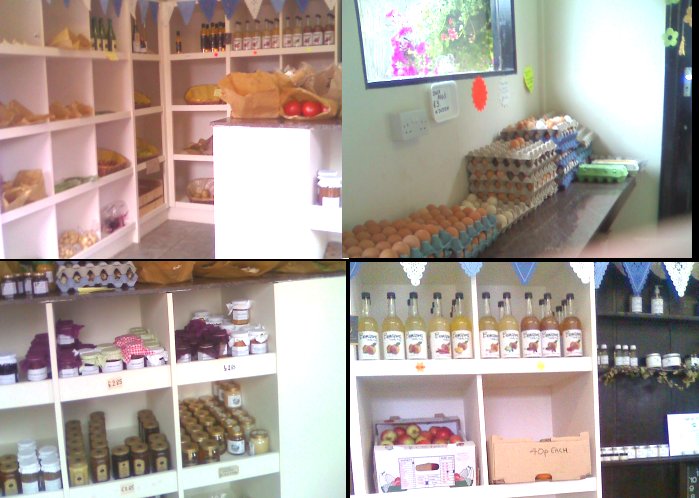 Speciality Game Meat (local)
Seasonal Vegatables and fruit
Duck, chicken and bantam eggs
Pressed fruit juices and face creams
Castleman's Farm
Green Common Lane
Wooburn Common
Wooburn Green
High Wycombe
Buckinghamshire
HP10 0LH

Tel: 01628 523580
info@castlemansfarm.com
Castlemans Farm Shop - Wooburn Common website
4 reviews
Average Score:

Add your review of Castlemans Farm Shop - Wooburn Common
Review added 21/09/2016 13:58 by Tony Higgins
Collected on Saturday 10th September some of there Rear Breed Pork and Smoked Bacon , it is the best Pork I have had in a long time
The bacon is traditional thick cut and the flavour is great
All the Pork is breed on the farm and they also sell whole or half pig
Kind Regards
Colin

Review added 06/12/2015 18:28 by Jolyon Harrington
Fabulous saddle of venison - delicious and thank you for making that available to meet my timescale.

Review added 19/06/2014 14:03 by Colin Lockless
This is a fantastic traditional farm shop
All good quality meat all off the farm
They sell some excellent rear breed bacon that is made on the farm and there rear breed pork is excellent
The farmer Neil is always so helpful
Regards Colin

Review added 28/07/2011 16:15 by LizzyK
I have started visiting Castlemans Farm Shop near the Royal Standard pub at Wooburn Common for eggs, meat and vegetables. The prices are fantastic. They sell wonderful eggs, duck, hen, bantam and quail. A variety of vegetables and are a registered game dealer with local game in season including rabbit, venison, pheasant, quail, partridge, duck and goose. They also have chicken and bacons. In addition they have pressed fruit juices, jams and chutneys and also face and body creams. There is no one to serve you, you go in, help yourself and leave the money in a box. Worth dropping in even if it is just for the eggs. £1 for half a dozen large hens' eggs. You can even see the hens running about.