Recent Reviews
My Cod - Cookham Parade
Review added 20/05/2018 13:59 by Anon
After our brilliant rock the moor festival, and hungry awaiting my pick up, I ordered battered sausage and chips from My Cod. The service is really good and the staff were brilliant considering the crowds which accumulated in a space of minutes.
Very good and really recommend.

Click here to read all the reviews for My Cod - Cookham Parade | Add Your Review
Lychee - Cookham Rise
Review added 17/05/2018 08:35 by James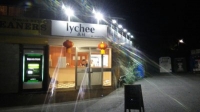 Yummy chinese! Lovely family run takeaway, best in the area!

Click here to read all the reviews for Lychee - Cookham Rise | Add Your Review
Abbotts View Alpacas--Aston
Review added 17/05/2018 06:19 by anon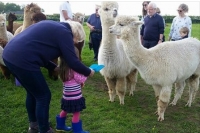 Although near Aylesbury, this is a wonderful place to visit. The farm is owned by a couple, Jo and James, who have alpacas, sheep, goats, pigs and other animals. I took my whole family on an alpaca walk as a Christmas present in May 2019. We had 14 adults and 4 small children aged 3 to 6 years. Everyone had a wonderful day and the welcome, attention to detail and kindness shown by Jo and James was superb. We had 12 alpacas and they were chosen to suit every member of the group. The afternoon was then rounded off with home-made tea and cake. I would highly recommend this for families. If you want to go as a couple or small group you can join another group if you wish. Tel: 7989063595 http://www.abbottsviewalpacas.co.uk

Click here to read all the reviews for Abbotts View Alpacas--Aston | Add Your Review