High Wycombe Computer Repairs reviews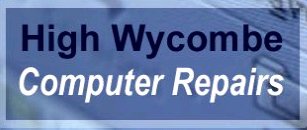 Computer repairs
0800 644 6504 or 01494 520559
High Wycombe Computer Repairs website
2 reviews
Average Score:

Add your review of High Wycombe Computer Repairs
Review added 18/07/2017 13:34 by Caroline
Dreadful service. AJ came out and had an inferior screen which he placed in my laptop without even removing the battery. I noticed the screen was wrong immediately, but AJ insisted it was 'the light coming in the window'. Subsequent phone calls made no difference, he insisted he was right, and said another screen would be the same. I eventually got a decent new screen elsewhere, and now AJ is refusing to refund me my £95 for this shoddy plastic screen he sold me. Dreadful service.

Review added 22/02/2012 13:33 by Peter
I had a problem with the keyboard on my laptop and came across High Wycombe Computer Repairs on the internet. Although they do call outs, I was asked to bring it over to the other side of High Wycombe.
Ten minutes after arriving, a pleasant chap called AJ had fixed the computer AND taught how to repair it myself if I ever get a similar problem with it or another laptop.
And he didn't charge me!