Dolce Ristorante e Pizzeria - Wooburn Green reviews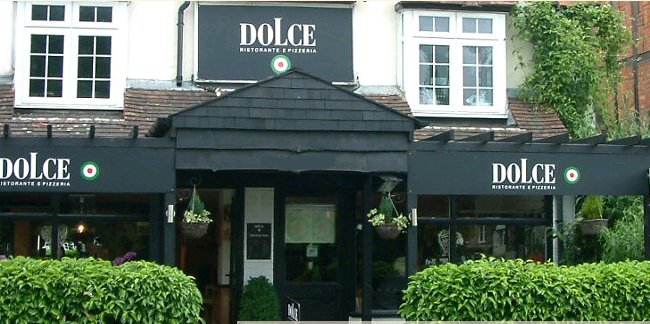 Italian restaurant and pizzeria including take-away
53 The Green,
Wooburn Green,
Nr High Wycombe.
Buckinghamshire. HP10 0EU
01628 527 942
Dolce Ristorante e Pizzeria - Wooburn Green website
3 reviews
Average Score:

Add your review of Dolce Ristorante e Pizzeria - Wooburn Green
Review added 20/08/2017 09:33 by Mary
Have been here many times. Went again last night, very busy but food was very good as usual, despite being busy service was very good. Great atmosphere what more can I say.

Review added 07/10/2013 11:53 by anon
Following previous reviews we decided to give this place a visit. Tried to book a table the week before but fully booked, managed to get there on Saturday evening. Food was very good and the service excellent. Lovely atmosphere, will go again.

Review added 20/08/2013 13:42 by Mac
We had dinner at Dolce last Saturday night on the recommendation of my barber. As heís Italian I thought this would be a good place to eat and this proved to be the case. We arrived at 7.30pm as families with young children were leaving and just before the restaurant filled up with later diners. The food was simple, but excellent and service friendly and attentive. I should add that if you like a quiet meal this may not be the place for you as the restaurant was certainly lively, but that didnít detract in any way from an enjoyable evening.