La Cantina del Vino - Marlow reviews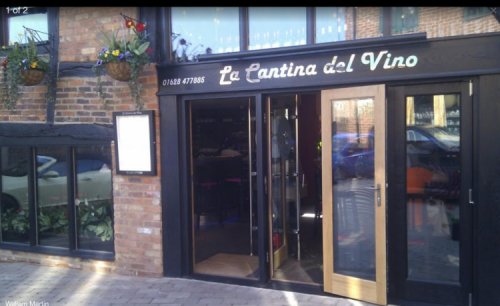 Italian cuisine. Al fresco dining in warmer weather.
La Cantina Del Vino
The Barn, 6-7 Morris Place,
Marlow Buckinghamshire
SL7 1DF
La Cantina del Vino - Marlow website
2 reviews
Average Score:

Add your review of La Cantina del Vino - Marlow
Review added 29/06/2019 15:32 by Mary
Went for Sunday Lunch a few weeks ago, it was a set menu choice as well as a roast option, 2 or 3 courses and it was very good. Service excellent and became quite busy, will go again

Review added 04/02/2015 20:58 by lizzyk
This restaurant is a little gem. It is in an old seventeenth century barn and is hidden away by the Liston car park in Marlow. The food is excellent, the service great and the price reasonable. £14.50 for two courses. I had mussels followed by duck, the duck was a special of the day and outstanding, as were the mussels, which were large and well cooked. A basket of bread was thrown in with the price. I will definitely go back.