Marks and Spencer - Bourne End reviews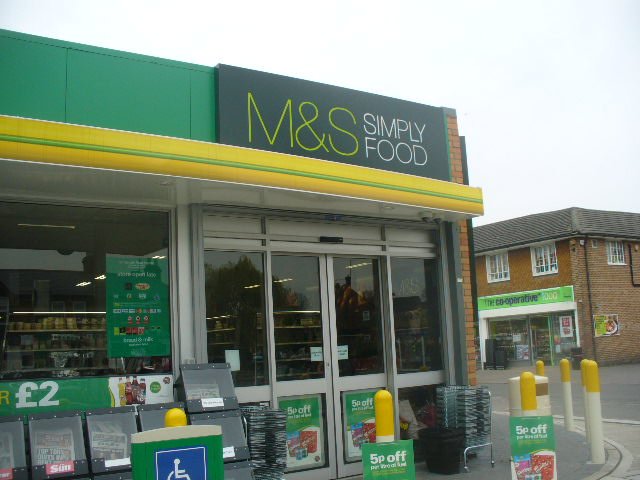 7-8 Eghams Court,
Boston Drive,
BOURNE END SL8 5YS
5 reviews
Average Score:

Add your review of Marks and Spencer - Bourne End
Review added 30/07/2016 21:27 by Jane B.
Great shop! They are usually open 24/7 but had a problem with a power failure in the area for two days recently, hence the closure.

Review added 20/07/2016 07:12 by John
I thought that I was see what it's like and popped over yesterday, early evening but It was closed!
Obviously it may not deserve just one star but a convenience store and petrol station closed at just after 7 pm is rather inconvenient.

Review added 19/07/2016 11:03 by Andrea
What a very useful shop for Bourne End to have, with the usual M & S good quality and friendly staff. Certainly the best garage shop locally and would be even better if it were larger.

Review added 05/06/2014 09:59 by anon
All well and good having an M and S (albeit small) at a service station, however, this IS a service station, but when you go in to pay for your petrol, you stand in a queue eight or ten deep (as I did this weekend gone) whilst shoppers - yes, shoppers doing their weekend shop, are catered to with their heavily laden baskets.
My point is that there should be a dedicated Petrol/Services till for people who only pop in to pick up petrol. And shoppers, do your weekend shopping at the main M and S store in Maidenhead where there are 12 tills to cater to your heavy loads.
Wake up BP.
Revert to being a service station and not a grocery store.

Review added 01/04/2014 18:48 by lizzyk
Having a small M&S at the petrol station in Bourne End is really useful and they seem to have a good selection there. Open seven days a week too and parking outside the shop.