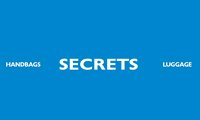 Offering a range of luggage, handbags, baseball caps and lots more....
69-71
Nicholsons Shopping Centre
Queens Walk
Maidenhead
Berkshire
SL6 1LB

01628 620632
1 review
Average Score:

Add your review of Secrets - Maidenhead
Review added 30/08/2013 17:22 by Bagheera
My wife bought a handbag described as "all leather" on 1 June.
A couple of weeks ago the strap fell off. She found it was not leather at all but plastic.
when she tried to return it she was told she had no rights as they only offer a 30 day warranty.
This is of course rubbish (as is the bag) because if the goods were faulty at outset the retailer is legally obliged to rectify the problem and as it is less than six months old the onus is on them to prove it was not faulty, not for the purchaser to prove it was.
So I suggest you avoid Secrets if you do not want to be denied your rights.