Jasmine Peking-Maidenhead reviews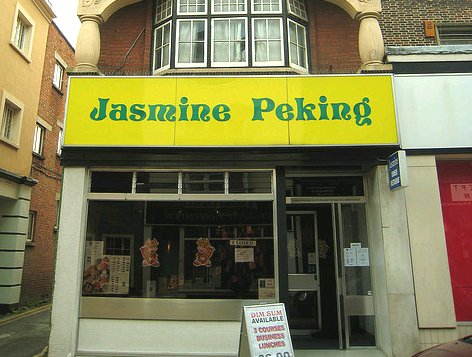 Oriental restaurant
29 High Street,
Maidenhead,
Berks, SL6 1JG
(0)1628 620334, (0)1628 625750

chris@jasminepeking.co.uk
Jasmine Peking-Maidenhead website
5 reviews
Average Score:

Add your review of Jasmine Peking-Maidenhead
Review added 25/02/2014 00:10 by anon
Excellent food, both to eat in, and take away - and they deliver to Cookham. Nice people and very friendly service.

Review added 07/02/2013 16:48 by EUWAVE
Hmm? Only place worth visiting in Maidenhead ??
Boulters Lock
Trevi's
Marks and Spencers
Stafferton Lodge
Kebab Elite
The Bear
Maidenhead RFU [Best amateur rugby club facilities in the UK]
Just to list a few.

Review added 07/02/2013 14:21 by ME
Have got to agree with the last reviews of The Jasmine.
Superb food, all you can eat, and at a very good price.
The only thing worth visiting Maidenhead for these days....

Review added 07/02/2013 09:40 by anon
Excellent food and service at give away prices.

Review added 12/02/2011 11:16 by anon
The Jasmine restaurant, 29 High Street, Maidenhead is serving two-course lunches for £6.00 plus 10% service charge, so £6.60 a head. You get a starter, a main course, mixed vegetables and egg-fried rice, plus tea or coffee. The food and service are excellent, well worth the visit.