The Spade Oak - Bourne End reviews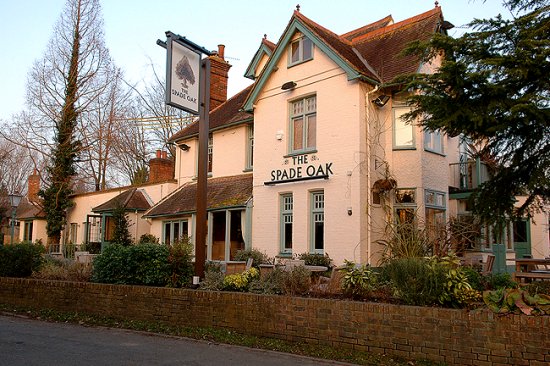 A characterful country pub & restaurant
The Spade Oak,
Coldmoorholme Lane,
Bourne End,
Buckinghamshire, SL8 5PS
01628 520090
The Spade Oak - Bourne End website
3 reviews
Average Score:

Add your review of The Spade Oak - Bourne End
Review added 04/01/2018 15:47 by anon
Visited the Spade Oak over Christmas. It really was a pleasure going there. Lots of walkers with dogs enjoying themselves. Great food, friendly enthusiastic waiters and a terrific menu. Definitely worth a visit.

Review added 19/12/2016 02:59 by anon
A really great Christmas menu, fantastic, friendly service. Worth a visit.

Review added 11/02/2016 13:11 by lizzyk
The first time I have visited the Spade Oak as I always thought it was a beefburger and chips type pub. I was really impressed. Fantastic, friendly service and tasty food. I will be going back.