Sapori Bistro - Bourne End reviews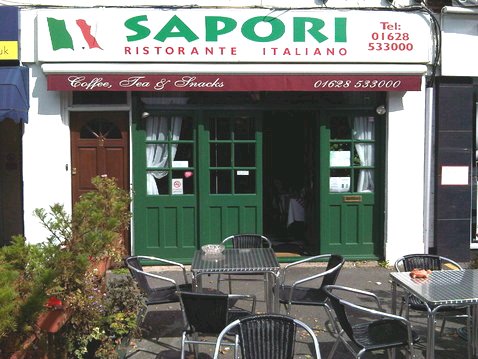 Italian restaurant
8, The Parade,
Bourne End,
Buckinghamshire SL8 5SY
01628 533000
2 reviews
Average Score:

Add your review of Sapori Bistro - Bourne End
Review added 08/08/2010 07:54 by Sally
This restaurant is now licensed, the food is still very good. Only problem is the 'senior' waitress. The younger girl is very good, but the ambience is spoilt by the other one. We arrived having booked our table, when we asked where our table was she motioned with her hand keeping her back to us, and said "THERE". If you were a regular she had plenty of time for you but she lacks people skills. If this lovely place is to survive they need to give her some training. We were overcharged on the wine, no apology but an excuse that someone had put the wrong wine in the rack!!!! It is a shame because the food is good especially the Pizzas. The food deserves 4 stars but only one and half for the service.

Review added 28/06/2009 09:23 by anon
This Italian is in Bourne End and very nice it is. You need to book for Friday and Saturday nights. Menu limited great pizzas, take your own wine, no corkage.