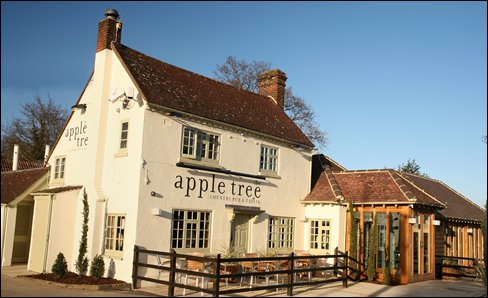 Country Pub & Eating House
The Apple Tree
Oxford Road,
Gerrards Cross,
Buckinghamshire, SL9 7AH
01753 887 335
The Apple Tree - Gerrards Cross website
1 review
Average Score:

Add your review of The Apple Tree - Gerrards Cross
Review added 25/08/2010 15:17 by anon
This is an attractive and informal pub/restaurant with excellent, welcoming service, very good and interesting food (not expensive) and decorated in a pleasant, modern style.
We discovered the Apple Tree by chance when meeting friends who were driving through the area, for a late lunch (it is conveniently close to the M40 and M25 junctions) and could not have made a better choice.
It's also very easy to find from any direction, on the north side of the A40, close to Gerrards X Common.
Definitely recommended!