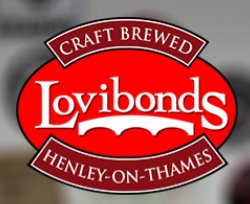 Come to Beer School to learn how its done
Lovibonds Brewery Ltd
Rear of 19-21 Market Place
Henley-on-Thames
Oxon RG9 2AA
01491 576596
Lovibonds Brewery - Henley website
1 review
Average Score:

Add your review of Lovibonds Brewery - Henley
Review added 27/06/2017 21:36 by anon
Tucked in behind the main car park in Henley, this is a little gem; as my partner put it, the perfect 'man creche' (while she went shopping), complete with a retro games console and a selection of terrific beers on tap. The "Dirty 69" is a particular standout (named after the 6.9% alcohol level) but they're all worth trying and - nice touch - you can purchase a 'growler', either 1 or 2L, fill it with the beer of your choice and then bring it back next time for a refill. This is a lovely touch which feels very environmentally friendly. If you're taking some friends round Henley, this is well worth a stop off - and they have their own parking, by the way.