Lemon Grass - Maidenhead reviews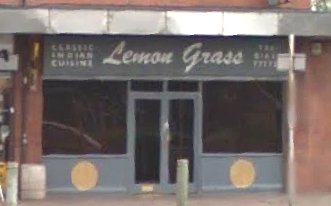 indian restaurant
Lemon Grass Restaurant,
17 Shifford Crescent,
Maidenhead,
Berkshire, SL6 7UA
01628 777723
Lemon Grass - Maidenhead website
4 reviews
Average Score:

Add your review of Lemon Grass - Maidenhead
Review added 16/05/2017 13:59 by Tony keeler
We have very good Indian restaurant in our Area the lemon grass food and service are of a very high standard eat in or take away you will not be dissopiointed

Review added 16/03/2015 12:25 by anon
Went for a meal on Saturday night, we hadn't book so were gratefull to be able to get a table. It took over an hour for the mains to come out and when they did they were very disappointing. Two of the mains were not hot ( in temperture) and they all lacked in Chilli/ heat. We had ordered main meals that had two chillis next to the description so we were expecting some chilli heat but there was nothing. We only went here becuase we couldnt get a table at our normal Indian in Bourne End, we will not be returning

Review added 13/03/2012 20:08 by anon
Really friendly local curry house. No pretention, just great tasting food.Good for takeaway too.

Review added 11/12/2011 22:08 by Happy Diner
We had lunch at the Lemon Grass today to celebrate my husband's birthday. Party consisted of myself, my husband and our three children (10, 8 and 3). Food was delicious, service faultless, price v reasonable - this place is a gem. Highly recommended!