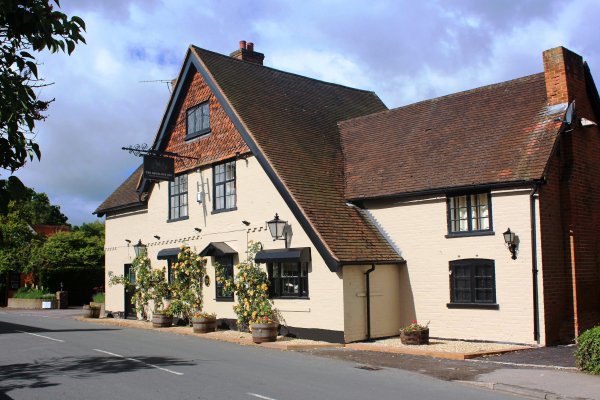 Locally owned and run as a free house serving a mix of modern English dishes, hearty classics and weekly specials, all home-cooked with fresh local produce wherever possible. For a lighter bite, Tapas are now also served all week in the bar.
The Street,
Shurlock Row,
Berkshire, RG10 0PS

TEL 0118 934 9094
EMAIL info@shurlockinn.com
The Shurlock Inn-Shurlock Row website
1 review
Average Score:

Add your review of The Shurlock Inn-Shurlock Row
Review added 20/05/2014 14:57 by Sue
Found the village-owned Shurlock Inn by a chance invitation from friends and was impressed, so returned there for a weekday lunch last week. This attractively presented, historic pub restaurant is very special indeed and well worth the 20 minute or so drive from Cookham. All the food is freshly prepared and the menu very interesting and varied, with an additional board of daily specials to make choices even more difficult!
For the main course, I ordered grilled halibut with asparagus in a lime butter sauce while my companion enjoyed a speciality sausage dish. The starters were also delicious and the classic spiced apple crumble pudding was one of the best we had tasted. We were served by Heidi, the restaurant manager, and the atmosphere throughout the place was efficient and yet delightfully warm and relaxed. In fact, it's just the place to return to for a quiet supper, a drink in the garden or a family Sunday lunch - hopefully soon!