Gareth James Pools-Maidenhead reviews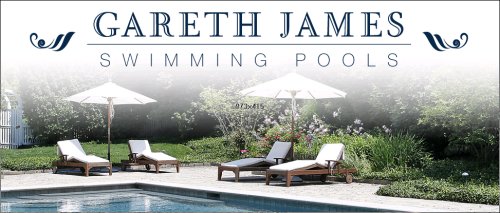 Construct a new pool or ask about regular servicing
Gareth James Pools
Roots Nursery
Bath Road
Taplow
Maidenhead
Berkshire
SL6 0NL
Maidenhead & other local areas: 01628 667 279
Email: info@garethjamespools.co.uk
Gareth James Pools-Maidenhead website
3 reviews
Average Score:

Add your review of Gareth James Pools-Maidenhead
Review added 11/08/2020 13:22 by anon
Another recommendation from Lynda who has used Gareth james Pools for years.

Review added 02/08/2020 18:33 by Selina
Highly recommend this Pool Company. Sorted out a problem I had with my pool which had been ongoing for a while which others could not seem to rectify and at a reasonable cost. Friendly service.

Review added 27/12/2016 13:19 by Sarah
High praise to the staff at Gareth James pools. We had major problems with our pool and they have sorted it out and not charged us the earth. Always helpful and willing to give advice.