Nash & Sons - Maidenhead reviews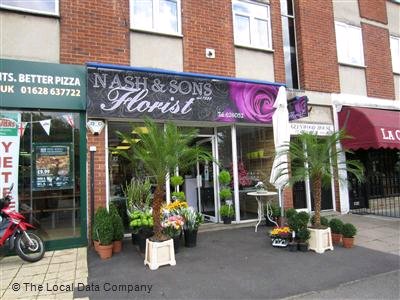 Nash have been in Maidenhead since 1929 supplying and creating bouquets and arrangements for over 85 years.
01628 626052

6 Glynwood House,
Bridge Avenue,
Maidenhead,
Berkshire, SL6 1RS
Nash & Sons - Maidenhead website
3 reviews
Average Score:

Add your review of Nash & Sons - Maidenhead
Review added 14/12/2015 12:45 by RP
It is second time I am being sent flowers by my partner via Nash and Sons. Lovely fresh flowers each time bringing me a big smile :) thank you - recommended to others

Review added 10/09/2014 11:49 by Suzie
Nash and Sons are truly the best. I have received bouquets from them (including a fabulous one this week) and bought flowers for others, and they are always very fresh and beautifully and tastefully arranged.
They are wonderful for funeral flowers too, and seem to be the florist most used by the funeral directors in town.
Our family has been using this firm for many years - further back than we can even remember - and they have never, ever let us down. Very highly recommended!

Review added 23/06/2014 14:12 by anon
I had the most glorious bouquet delivered for a special occasion. It lasted two weeks and I am just throwing the remaining flowers on the compost heap three weeks later. I have never had such fresh flowers, beautifully presented and arranged before, which have lasted so long. Highly recommended!