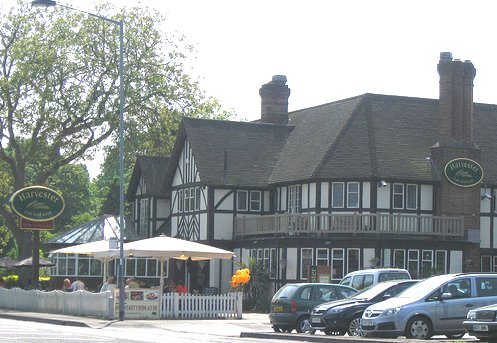 Opening times
* 11am-11pm Monday-Friday
* 9am - 11pm Saturdays and Sundays
The Bells of Ouzeley is now a Harvester
Straight Road,
Old Windsor,
Berkshire, SL4 2SH
0175 386 1526
Bells of Ouzeley - Old Windsor website
1 review
Average Score:

Add your review of Bells of Ouzeley - Old Windsor
Review added 15/04/2012 18:56 by anon
Dropped in for lunch whilst walking the Thames Path on a weekday afternoon
We shown to what was supposedly the only table although others seemed to be free. The table itself seemed to be grubby and there was food and used cutlery on the floor underneath.
Worse were the WCs. One had a seat that was not properly attached whilst the other only had a lid!
The bolts were also at the very top of the door so that my child could not lock it.
Glad we do not have to go their again on our journey.