No 25 of Bourne End reviews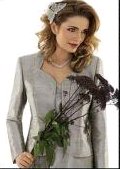 Eveningwear and wedding outfits for all year round for mothers-of-the-bride and groom.
25 The Parade
Bourne End
Buckinghamshire
SL8 5SB

T 01628 528877
68 reviews
Average Score:

Add your review of No 25 of Bourne End
Review added 11/09/2019 15:38 by Doreen
A big thank you to Louise and all her staff for helping me choose a mother of the bride outfit for my daughters wedding. The whole experience was most enjoyable and the help and advice given by the staff allowed me to decide upon just the right outfit. I also purchased my hat, shoes and handbag which complimented the outfit and all in all it was a most Npleasant and stress free experience.

Review added 05/04/2019 16:26 by Clare from Oxon
A big thank you to Mary for all her help today in helping me find my mother of the bride outfit. I enjoyed my experience nothing was too much trouble and helped us with her opinions in what she thought suited and advice with hats. The experience made me feel special and important the whole time at the shop was enjoyable. Mary was very helpful over the telephone a week ago and certainly in person. I loved the shop and the service you offer certainly 100% better than my experience in London.
I will certainly be recommending people to pay you a visit in the future.
Thank you again
Clare from Oxon

Review added 02/11/2018 08:52 by Jane
Good morning.
Thank you for making me so welcome yesterday to try on the Condici outfit.
I have looked at the photos but my daughter -in- law to be did not think it would fit her colour scheme for the wedding. So the journey was worthwhile in terms of eliminating things from the enquiry but not to buy.
Thank you again for your time and the coffee.
With very best wishes, Jane M

Review added 09/10/2018 20:53 by Michele .
Dear Meg, I had to write to thank you so much for all the help and attentive service that you gave me when I came to look for an outfit for my daughter's Wedding.
You made me feel at ease with your kindly manner , patience and un-judgemental manner.
You made it a lovely experience . You are a definite asset to your Company , they are very lucky to have you.
With grateful thanks,
Michele from Worchester .

Review added 18/09/2018 18:47 by Jo from Bedford
Dear Louise, I just wanted to thank you and your ladies (especially Meg) for the wonderful service and advice you gave me on Saturday. It was a wonderful experience choosing such a special dress for what is going to be a very special occasion with such lovely ladies.
Thank you once again,
Kind regards,
Jo
p.s. I simply adore my dress, and so does my husband! J

Review added 23/08/2018 22:55 by Jane
Hello No. 25,
I just wanted to put into writing my enormous appreciation of your shop. I had just two weeks before my step-son's wedding and I was still desperately looking for a hat to match my dress. Valerie fitted me in and I ended up buying a hat and also a beautiful suit plus all accessories! It really was a pleasure to visit your shop. We have highly recommended you. The wedding was fabulous and it was so enjoyable to feel so confident in my new outfit. The comments were amazing! So, once again, thank you very much!
With best wishes.
Jane W, from Bucks

Review added 15/08/2018 16:57 by Delphine
Thank you so much for all the help and guidance you gave me when purchasing my outfit. I love it and am really looking forward to wearing it at my daughters wedding on 18th August.
Best wishes
Delphine from Suffolk.

Review added 17/07/2018 20:06 by Jane P.
Dear Mary, I would just like to thank you for all the help you gave me in choosing a MOTB outfit when I visited the store last Wednesday with my daughter. I think I left the shop in a bit of a daze, as it normally takes me quite a while to make up my mind - perhaps you should coming shopping with me all the time!
Thank you again for all your advice, and for boosting my confidence.
Regards, Jane P. from Pinner.

Review added 21/08/2017 16:11 by Tony P.
Hi No. 25
My wife, Jill bought her 'mother-of-the-bride' dress and hat from your shop earlier this year.
Everyone said how amazing Jill looked in her dress, so it was, without doubt, a great success (and, apart from our daughter Linda, the bride, the best outfit at the wedding).
Regards
Tony

Review added 26/06/2017 14:20 by Doreen W. from Surrey
Thank you for my lovely experience in your shop . I love my outfit ( just hope it's not too bright ! )
It smells lovely too, do you spray around the shop with perfume ?
Also thank you for sending me some extra fabric as requested .
You were both so helpful – I will definitely recommend you .
Best Wishes
Doreen W from Surrey.

Review added 12/06/2017 11:40 by Debbie B.
Hi
I bought my lovely suit and hat from your shop last year for our daughters wedding in April.
It was an incredible day and I was thrilled with my outfit. Thank you to the kind assistant who persuaded me to wear a proper hat.
Debby B.from Thame.

Review added 23/05/2017 14:00 by Mrs Wendy B.
Hi Lovely ladies at No 25
At last I got to wear my outfit at the wedding on March 10th. I wore the dress, hat and jacket for the ceremony and group photos, then changed the hat for the fascinator for the meal and finally replaced the jacket with a lace shrug in the evening. The outfit was so comfortable and versatile for different parts of the day.
Thank you everyone at No 25 for your patience and advice, I couldn't have felt happier with my outfit on the day.
Regards
Wendy B from Maidenhead

Review added 20/05/2017 21:07 by Valerie
We were very sad to read the review by Christine Stimpson on this website and wish to offer a more detailed explanation of what exactly happened.
Our website did show that the suit in question would be arriving very soon in Sizes 8 to 14. We received numerous enquirie's regarding this suit and as the delivery was running late we had continuous telephone calls from ladies who were waiting for this suit to come into stock.
When ladies contact us about suit's shown on our preview page, it is shop policy to say that as soon as the suit's arrive we will contact everyone who has registered interest. We would never tell a customer that a suit/size would be "theirs", especially if it had only been seen via a photograph and not viewed or tried on. We find that this is the fairest way to deal with enquiries as many ladies do change their minds about a suit when they view/try it.
However, if someone wishes to purchase a suit in advance then it would be sold on a non-returnable basis, although this would not be our recommended approach for someone who hasn't even seen the suit to assess colour/fabric/style/fit.
The delivery in question arrived very late on a Thursday so all ladies who had made enquiries were telephoned on the Friday. Although Mrs Rose (Christine Stimpson's friend) visited us in March, she enquired about a completely different outfit – a Size 8 Silver Coat & Dress suit by a different designer. Consequently, we had no record of her interest in the suit in question as well. This is why she wasn't contacted on the Friday.
On the Monday morning Mrs Rose telephoned us to say that she had noticed on our website that the Size 10 & 12 were showing as in stock but that she was interested in the Size 8. Our Manageress told her that the Size 8 did not appear to be in stock, which is why it wasn't showing on our website. Mrs Rose said she would come in that day anyway to view and try the Size 10.
After the telephone call, our staff discussed the matter further and realised that the Size 8 had come in but had already been sold to another customer a few days earlier; this customer had made a non-refundable full payment over the telephone and was happy to do so as she had viewed and tried the suit elsewhere.
We immediately contacted the supplier to ask if we could get extra suit's made but unfortunately there was no fabric left. At this point we would normally telephone the customer to inform her of the situation. However, Mrs Rose had already said she was happy to view and try the Size 10 and was visiting us that afternoon so we left the arrangement as it was.
When Mrs Rose arrived we explained the situation to her and did apologise. Mrs Rose tried on the Size 10 and as it was only slightly too big we suggested that it could be altered by our tailor. Unfortunately by this time Mrs Rose was extremely frustrated by the situation and left the shop, which is a shame as another lady who wanted this suit in a Size 8 did actually purchase the Size 10 and it was very easily altered to give a perfect fit.
We are very sorry that we were not able to provide this suit in a Size 8 for this customer but are pleased to learn that she has managed to purchase her outfit for her August Wedding.

Review added 17/05/2017 13:47 by Christine Stimpson
Sadly my friend had a terrible experience at No.25. After visiting and choosing an outfit from their brochure, they took her details and she was promised that they would let her know when it was in, in her size (8) as they only received one of each size. She followed up with phone calls and each time was reassured that the dress when it came in would be hers. After a few weeks she saw online that the dress was in stock in other sizes and contacted the shop who informed her the size 8 was still not in. She decided to visit and try on the size 10 for an idea of how the outfit would look. She was very upset when she got there to be told that actually they had received a size 8 but they had sold it to someone else who had 'paid in full'. At no time was she asked to pay a deposit and actually would have been happy to pay in full if asked. This was obviously very distressing, particularly as they were somewhat less than apologetic and offered no alternatives. Thankfully she has able to find another outfit in time but has been left feeling very unhappy & let down.

Review added 02/03/2017 20:22 by Lesley S. from Hillingdon
Thank you so much for all your help on 17 November when my friend brought me to No 25 as she has purchased several outfits herself from you. I spent all day in the outfit and truly felt so comfortable the whole time including dancing until midnight !
I had so many lovely compliments from people I had never met before and I made sure I told them where I had got it ! Thank you so much again for making what I thought would be a difficult task into an easy one.

Review added 07/02/2017 20:36 by Moria B. from Swindon
Some ladies may think it must be super to be size 8.
Well, it is a problem when you are trying to find a Mother of the Bride outfit. I tried half a dozen shops and they had no size 8. A friend suggested I try No. 25 of Bourne End.
I live near Swindon so the journey to Bourne End is 61 miles, but it was worth every mile!
When I walked into the shop I was overwhelmed by the selection of outfits, hats and shoes and SO MANY size eights that I was spoilt for choice. The assistants were absolutely fabulous and made the whole shopping experience relaxed, enjoyable and good fun.
I found a super Luis Civit outfit and matching hat. I was like the cat with the cream, I was so happy to have found my outfit.
From Moira

Review added 01/02/2017 13:49 by Amanda B. from Slough
I just want to thank you for a great experience yesterday when I managed to purchase my mother of the bride dress from No25. The staff were lovely to me and didn't make me feel uncomfortable about the fact that I was only looking at reduced items or about my size 16-18. I previously had a bad experience elsewhere because of sizes !!??
Many Thanks, Amanda

Review added 24/01/2017 11:36 by Josephine C. from Ireland
To No. 25 of Bourne End. Many thanks for your prompt response to my email yesterday. You will be pleased to know that I did purchase the outfit a short time ago. As on the last occasion your staff are just super. Mary was very professional and helpful.
I am looking forward to receiving my purchase in a few days time.
In appreciation, Josephine.

Review added 08/09/2016 15:38 by S .Desbiens
Dear All at 25 Bourne End, Thank you for supplying me with the beautiful mother of the groom outfit, and thank you to Wendy for tailoring it to fit so well. We had an exceptionally sunny day for Scotland in August and were able to hold the ceremony outside.
Kind regards
S. Desbiens

Review added 19/08/2016 18:25 by Alison Saggars
I can honestly say that visiting No 25 and being served by Mary on the first occasion was the most pleasurable shopping experience I have ever had.
Unfortunately I was delayed on the M25 so I called from the car and was told not to worry and that there would be refreshments when we arrived, which there duly were. I had had a little browse in the shop and chose some outfits I would like to try.
As mother of the bride, I was somewhat apprehensive about finding an outfit. I do not particularly enjoy clothes shopping and finding shoes is always a nightmare for me.
Imagine how thrilled I was to walk out with the entire outfit, dress, jacket, hat, shoes, handbag and necklace. They then managed to get me a matching bracelet and were quick to call me and inform me of the fact.
I also had an appointment for minor alterations to the dress. Every time I went there I felt welcome and important.
I am so looking forward to my only daughters wedding next week, and I know that my anticipation has been greatly enhanced by the fact that I will feel like a million dollars myself, totally confident and comfortable in my outfit.
Thank you so much to all the ladies, I have already recommended you and will continue to do so. I will send photos!!

Review added 17/07/2016 18:51 by Pauline from cheltenham
I always enjoys shopping at 25 Bourne end the service is alway polite and pleasant my husband is in a wheelchair and nothing is to much trouble so I would like to thank the ladies for there service I give them five stars.

Review added 28/06/2016 14:33 by Rosalind
REPLY FROM No25 of BOURNE END MANAGERESS.
I served the lady who has left the review, 11/06/16.
I am saddened by this review . I am truly sorry that she felt this way.
The lady & guest arrived 40 minutes earlier than expected. They were approached / welcomed by members of staff . I was already serving an earlier appointment when she arrived. As I'd been allocated to serve her , I decided it was best for me to serve both Ladies at the same time as other staff were serving other ladies. Not ideal, but it saved anyone having to wait..
Regarding the hats - The hat in question was not a good fit even after a gentle push .( Hats are too delicate to be forced onto anyone's head.) I made an adjustment/loosened the inner lining to try to make it larger . After another try , we agreed that this would not be comfortable .
Although we had a suit that was perfect for her, we didn't have the matching Hat that she had seen elsewhere. I decided to show her other hats that had been made to match the suit but she wasn't happy with the styles.
As for the lady feeling pressured to leave her details - as normal shop practice, I asked if she would care to leave her details. Therefore, if she was not able to purchase her chosen outfit & hat elsewhere, she could phone us and any member of staff would know exactly what had been tried on. A polite decline to do this is all that would have been necessary.
However, I hate to have anyone leave the shop unhappy with the service and apologise if I have failed on this occasion.
Rosalind

Review added 21/06/2016 21:00 by Kim C. from Newbury
On behalf of myself and Jane I would like to say thank you so much for the excellent customer service we received at your shop recently which was fantastic. We were made to feel so welcome and your assistant couldn't have been more helpful. It was great to try on outfits together with all the accessories to set them off. We are both very pleased with our purchases and would not hesitate to recommend you to others.
Thanks again & kind regards.

Review added 20/06/2016 09:48 by Hayley C
Hello Meg and all the team at No. 25
I just wanted you all to know how grateful I am for all your help and guidance.
Earlier in the month my daughter and I had searched the Internet for Condici stockist as my previous purchase I had been delighted with. However my local stockist had closed. We found a stockist in Marble Arch, London. I thought we could make a day of it, visit the boutique, have some lunch etc. Unfortunately when we arrived at the branch they were rude, disinterested and judgemental - a wasted journey and feeling extremely upset; I was not even invited to try any outfits on. We left shortly after arriving. Getting back on the train we discussed our options; we had found your website and decided to make our way to your shop. Feeling a bit down and dejected, I will be forever grateful for the smiling face of Meg who welcomed us. Meg was fantastic, kind and attentive. You were all extremely busy but there was a positive buzz in the air, all customers appeared extremely content and all staff giving them their full attention. I purchased an outfit that had been in the other boutique! Meg matched the outfit with a beautiful fascinator and some lovely shoes. One shopping trip that we shall never forget - from zero service and feeling unhappy to a million percent dedication and feeling on top of the world. My son is getting married next year - I will be back and I shall be bringing the Mother of the Bride with me to experience the dedicated service that you offer. Well Done Meg and all the Ladies - you deserve all the success in the world, and you have our eternal gratitude.
Kind Regards & Much Love
Hayley C. from Beds.

Review added 17/06/2016 08:20 by Sue Whapshott
I just wanted to write a review about No 25 of Bourne End to say that the service I received with impeccable. I had one assistant throughout my visit and my friend and mother were also looked after with refreshments. Time was not an issue and the assistant spent at least 2 hours helping me decide on my mother of the groom outfit.
I had to come back for alterations and after the final fitting the dress fitted perfectly.
I couldn't fault anything, so if you are looking for a special occasion outfit I would recommend you visit No 25 of Bourne End.

Review added 11/06/2016 21:22 by anon
I was extremely disappointed/annoyed during my time in this shop. Even though I had an appointment, No one greeted me with a welcome or introduced themselves.
I was only allowed 1dress at a time in the changing room, It gave me the feeling I was not trusted. I was not served personally by 1 member of the team.
I had a hat forced on to my head even though it clearly did not fit. Then they kept bringing me more hats / fascinators even when I asked to try on another dress. After I had said that I preferred to buy everything I needed in 1 shop I was pressured to leave my details.
REPLY FROM NO 25
We at No 25 are upset to read a bad review and we would like to apologise for any stress caused .
Our Manageress who served the lady will reply herself in due course.
However, in the meantime we would like to comment that the lady arrived 40 minutes early for her appointment. It was a very busy day with many appointments.
This did mean that the member of staff appointed to serve her was already with another customer and the rest of us were serving. We always try to help, so instead of asking the lady to wait , we fitted her in straight away and rightly so. We were very happy to do this . However, this did mean that we couldn't offer the one to one service .
Our shop policy is to only give any customer one or two outfits into each fitting room at a time .The fitting rooms are not oversized so if there are too many suits in there we find that most Ladies give them back to us incorrectly which causes confusion. Plus, if the surplus suits waiting to be tried on are kept to one side, we can trace stock easily if other customers are enquiring about them . In 15 years of trading only 2 or 3 ladies have enquired as to why we do this-after explanation they realise the sense in our policy and agree it is the fairest solution.

Review added 14/03/2016 19:57 by Mary Brown
After a very disappointing appointment at another Mother-of the Bride shop in London, I arrived at No.25 expecting not to find anything to wear and hoping not to be treated the way I had been at the other shop. On arrival at No.25 my daughter and I were warmly welcomed and introduced to Meg who would look after us and help us pick an outfit.There was no restriction on how many outfits I could try on, and in fact my daughter and I were encouraged to try outfits that we had not thought of trying. Meg was wonderful and promised me she would be honest about an outfit if she thought it was not suitable. I was so pleased to find many outfits that suited me and eventually picked one out that I loved. Meg was very helpful and very patient and my appointment lasted two hours. I look forward to returning to pick it up after the minor alterations. Thank you Meg and Mary.

Review added 08/03/2016 19:42 by Rosemary P. from Scotland
My husband and I called in to No. 25 a week ago whilst on a short break. I tried on a few dresses for my daughter's wedding and really liked the Luis Civit navy and white dress - the only drawback was that it was sleeveless. Despite the fact that I did not buy, Mary's help & advice was outstanding and very much appreciated.

Review added 21/02/2016 23:10 by Sulma G. from New Zealand
Good Morning,
The suit just arrived today and I am thrilled with the colour and it just fits me perfectly.
Thank you so much for all your help and I hope you have a nice day.
Kind Regards
Sulma G.

Review added 16/02/2016 22:00 by Carol W.
Just a quick message to say my dress has arrived and to thank you very much - I am over the moon with it. I will recommend your shop to my UK friends and I will definitely shop with you again.
Regards
Carol W. from Scotland

Review added 29/11/2015 20:53 by Sharon J
Hi Ladies. I bought my outfit from you earlier this year. I felt a million dollars in it. I was told I looked stunning! It was so comfortable to wear. Thanks so much for your help & advice. I was able to really enjoy the day knowing I couldn't really look any better & my son was very proud. Thanks again, Sharon J.

Review added 09/11/2015 17:55 by Debbie C.
Hi No.25, I came into the shop last Saturday and purchased a lovely Condici pink and navy outfit with fascinator, handbag and shoes to match. I am back to have the dress altered. Like to thank you all for your help and advice. Look forward to seeing you all again. Regards, Debbie C.

Review added 27/10/2015 22:44 by Diana
Hello Ladies,
We purchased our wedding outfits at your shop, for my sisters recent wedding. Everyone remarked on how nice they looked. Mum wanted to also thank you for your excellent customer service.
Best Regards, Diana

Review added 09/08/2015 17:31 by anon
If good customer service and after sales service are important to you?, I suggest you avoid this mother of the bride shop. I think the management need training in handling complaints, their attitude is certainly not what I would expect when dealing with a customers complaint.

Review added 13/07/2015 17:46 by Sarah
I bought an outfit here last September for my daughters wedding. My daughter came with me and we had a wonderful time. We were assisted by Mary who is such a lovely lady, she helped dress the outfits with shoes and headwear, but never made me feel pressurised as some shops do! When we thought we had found the outfit we were brought coffee and left to talk about it on our own, which was lovely. I made the purchase and wore it last Saturday, we had the most amazing day and I felt fabulous in my outfit, so thank you for making our purchase day a memorable one.

Review added 23/03/2015 14:19 by Nicola Redhead
I have just brought my outfit for my daughters wedding and wanted to share my experience. This was a big event for me as I was quite anxious about the whole experience. I made an appointment and was met by the lovely Meg. She was so nice, helpful and most importantly to me, friendly that the whole experience was just fantastic.
I have always been put off by the smaller shop as apposed to a department store, to allow me time to browse and not have any pressure put on me. Today's experience made me feel so very special but in a relaxed friendly way. It was like being out shopping with your best friend. thank you Meg and also to Mary.

Review added 18/07/2014 19:46 by Joan Richardson
A Big Thank you to Meg Who served me in the shop this morning .Love the dress Mon Cherie .Meg you were so pleasant to us and so helpful .I was surprised how quickly and smoothly Buying my dress went .Would reccomend 25 Bourne End .To my friends when they need a wedding outfit .

Review added 28/06/2014 17:50 by anon
This shop is my idea of Heaven. I just love going in there. I have been a customer for about 18 years and have bought about three quarters of my entire wardrobe from them. The service could not be warmer. If something is not right for you they are completely honest and do their utmost to find something that is. The quality of the merchandise is first class. If you havn't had this unique experience go and try for yourself you will not be disappointed. I cannot recommend it enough.

Review added 16/05/2014 10:30 by Chris
Thank you to the owners and dressmakers of No 25. Three months ago I bought a lovely dress in the sale in Pizzaz. I tried it on in preparation for a wedding next week to discover horror of horrors it needed significant alteration. With no expectation I asked if any thing could be done. Without any quibble a date was made with their lovely dressmaker at a time to suit me, the shop was not officially open, and the alterations done in double quick time. The only downside was that I was tempted to buy another dress, again in their super sale! Thank you to all for being so understanding about a dress sold long ago and for sorting everything out so efficiently.

Review added 17/01/2014 20:57 by Anon
I looked at this site out of interest regarding the Cookham floods.surprised to see a bad review as it is a lovely shop.i visited it a few years ago and had good service and have recommended many friends to go for a wedding outfit.A friend went in December and she enjoyed it so the shop must still be good.They have letters and many photos on show from happy customers which shows they must be overall doing a marvellous job.

Review added 17/01/2014 18:25 by anon
I have just posted a review at 18:08, it should be noted that I posted a review yesterday and it transpired that it was no longer featured. I can only assume there was a technical error that removed it. If not the reviews are selected based on content which defeats the very purpose of providing an honest experience.
FROM COOKHAM WEBMASTER
The previous post had potentially libellous statements and was removed.

Review added 17/01/2014 17:12 by Joe
I walk past No 25 of Bourne End quite a lot and have been in there once before so I took a friend in there to buy a wedding suit. My friend had looked everywhere in the area and couldn't find anything suitable within her budget of £300. . She was so pleased as she was found a suit at a cheap price £249 . They didn't try to sell her more pricy things to get extra money out of her so they were not greedy. Another lady was in there buying and seemed to know the owner and I heard her say she had traded in Bourne End for over 30 years. She must be doing something right as you don't hear that much these days .We should all look after our local shops as on-line shopping is ruining the high streets. There will be none left soon.

Review added 13/11/2013 14:23 by Anon
Having read other comments I was encouraged to read that management had changed at no.25. Delighted by this I telephoned to confirm if this was true. However I was told this was not the case, staff remained the same, the shop had just been split in two. No such luck!!
Having witnessed the terrible and emotional time my mum experienced from the service in this shop for my sisters wedding there is no way we will be returning now for my wedding! Definitely shopping elsewhere!!

Review added 16/08/2013 13:36 by anon
After having had a couple of bad experiences at number 25 I was passing and decided to give it another go. What a change! The staff were welcoming, courteous and very helpful and I came out with a superb bargain in the sales. Another visit a couple of days later was equally enjoyable. I gather it has changed ownership, so pleased I gave it a second chance. I will be visiting the store again when it reopens after a refurbishment programme.

Review added 08/04/2013 10:42 by Happy Shopper
I had great service at No 25 yesterday. The owner served me and could not have been more courteous and helpful. I am very happy with my purchase and will definitely go there again. I recommend the shop to anyone looking for an outfit for a special occasion.

Review added 04/06/2012 11:46 by JOHN
I am reading the comments below regarding the Sarah G Mules. I purchased a pair of these as a present for my wife,for her birthday. We could not understand how they could have got so scratched in the 3 hours of wear, when my wife has had the same shoes since December 2011 and they still look as good as new. If anonymous found them so uncomfortable, did she have the right size!! We have always found the staff in No 25 very friendly and helpful and feel that the comments from the anonymous person were unfair! Thank you No 25 for all your help in the past and we look forward to shopping with you in the very near future.
To conclude It is much better to complain to the people involved rather than criticising them on a website anonymously.

Review added 30/05/2012 11:35 by anon
I will not be returning to this shop. I bought the Mary G Mestizo Nepal Negro Vinilo Trasparente shoes for £110 - I wore them once, in May, and they are scratched and unsightly. During the 3 hours I managed the pain of wearing them I ended up with plasters on 6 out of 10 toes (a most attractive look with transparent shoes!). Having listened to stories from friends in Maidenhead about how unlikely they are to give a refund and how rudely you will be treated if returning and not spending I gave the shoes to my niece (who wears what I would class as very uncomfortable shoes). She returned them to me saying she couldn't stand the pain. On trying on these shoes in the shop, the shop assistant gushed about how comfortable they are, how, when travelling, they would be the only pair of shoes I would need to take as they go with anything and are sooooooo comfortable and how these were the last pair left and would take 3 months for a re-order to arrive - I will not be going back to see if this was another blatant lie.

Review added 30/11/2011 16:11 by anon
Went to no 25 today was served by Meg who was amazing. Thank you Meg.

Review added 04/09/2011 09:32 by anon
Having been taken to London by my daughter in January 2009 in order to buy a dress for my wedding, and returned empty handed, I visited this shop without an appointment and spent some time looking at the choices available. My final selection was not available in my size in the colour that I wanted but that was no problem. The dress was ordered from America, arrived in time for the alterations needed to be made, and was available the week of the wedding, all within 11 weeks. Living approx 300 miles from Bourne End was no problem. Yes they did try to sell me shoes and a hat which I didn't want, but that is their business at which they are skilled, selling outfits.

Review added 04/03/2011 13:05 by Belinda
Always dangerous to have a review website as you can get such negative abusive feedback. Due to this I am writing about my experience which was amazing. I called one Saturday, not having made an appointment and was welcomed despite how busy they were. I could have gone back if they asked me to but invited to try outfits on as I was there so early. I ended up purchasing an outfit, suit-shoes-hat and bag from the sale items for less than the price of the original price of the suit I was treated kindley- yes they are trying to make money but who is not in this present climate. As I walked out the door I actually said to my daughter"What a great experience. I will go again for another wedding in the family". Having ran a business myself, the owner should take good advice and do not look at these sites. They are like the media in their comments. Everyday life will bring good and bad days for all-why advertise it.

Review added 01/03/2011 20:23 by Sue
First time visit to 25 Bourne End. Fantastic service ( I had made an appointment). Very attentive, friendly and helpful and I found exactly what I wanted.

Review added 28/02/2011 15:17 by Denise
I cannot understand any of the negative reviews, I visited the shop on Saturday, the staff were all really lovely and very attentive. Great shop, great staff and a great purchase!

Review added 23/01/2011 15:33 by Annie
(REPLY FROM NO 25 BELOW)
I recently went into this shop with the view to buying an outfit for a special event, but was completely ignored by the staff in the time I was browsing. An assistant who was sitting alone behind the counter didn't bother even look up when I arrived, although she was clearly not exactly rushed off her feet at the time.
She and another assistant were then talking to one another and both seemed oblivious of the fact that I was even there.
After several minutes of being treated as if I were invisible, I walked out and will not be returning. If the staff are always so discourteous, I am not surprised that this shop has such continual bad reviews.
REPLY FROM NO 25
We are very upset to see this bad review and also mystified
Although we do not have a bell on our door, we usually do see ladies coming into the shop.
Every person is greeted with a Hello, Good Morning, how are you today, Please fell free to browse and give us a shout if you need some help etc etc.
Not really sure why someone would say that an assistant was sitting behind the counter as there is no seat there.
We are a very busy shop and often we are talking to each other about customer queries, orders, website enquiries, deliveries etc. All to do with the smooth running of the shop.
Although we would prefer to talk about these things in the staff room, it is impossible to do so. Other shops talk about shop work on the shop floor, including for example John Lewis !
If I were in a shop and I required some help then I would ask for it. It's just such a simple request, such an easy thing to do.
It seems very sad that a person felt that she really couldn't speak up for herself.
No one that works in a shop deliberately ignores customers. What would be the point in working with the public if you ignore them ! It would be pointless.!
The good news is that we have had a great week with over 500 ladies visiting us.
Plus this weekend on Saturday we served over 30 ladies with Special Occasion outfits. Sunday we were open and again we had dozens of ladies from nearby and also from all over the country.
All of these ladies were recommended by friends who had purchased their outfits from us .A real success story.
Its so lovely to get so many compliments on our service.as we really do work so hard to satisfy and please our customers.
In all, a very successful week.
There was of course some ladies who criticized other shops in the area who sell Special Occasion wear . That's the way it goes .No-one can please everyone.

Review added 21/01/2011 12:24 by anon
ALSO SEE REPLY FROM NO 25 BELOW
I went to the 'clearance sale' earlier this week and was flabbergasted by a comment made to me as I left the shop by a very sour-faced assistant. I tried on a dress which look good, but required some very difficult alteration. I decided not to buy it as however low cost an item may be, if it needs too much alteration it could be ruined. I returned the item to the assistant, thanked her politely, but said I would not be buying it. To my utter amazement her retort was 'Well, that's your loss'. Is this the way to treat any customer??? By the way, I have spent £2,000 on a complete outfit with them in the past. I don't think I will again. I went with a friend who bought a number of items and she was stunned too.
REPLY FROM NO 25
With reference to the anonymous author of the bad review for our shop. No 25 of Bourne End
We feel very sad that this lady should be so harsh in her comments.
That particular day the shop was busy all day -simply hundreds of customers throughout the day .
The clearance sale was a fun event and was held in the empty shop next door to our premises.There was lots of laughter and "banter" between staff and customers.
The dress in question was a simple black dress - a great asset to any ones wardobe.It was from a very good label and was reduced by 80%.
Yes there was a very small alteration needed on the shoulder seam-a simple job for any seamstress. as there was no sleeve to worry about and the material was unlined on the bodice.
This lady looked absolutely fabulous in it, she really did. It really was "her loss" by not buying it. Simply because she looked so fantastic in it.!.
When her friend wanted to purchase goods she produced a credit card even though .all the advertising and the notices around the shop stated that it was cash only.
To help her out she was taken next door to No.25 so that she could use her card .
This therefore meant that the clearance shop had only one member of staff -difficult at busy times.
The authoress of this review, accompanied her and commented that she was upset as she hadn't received a leaflet about the sale .
We explained that a full print out had been done from our data base. Maybe it was still in the post or had got lost ?.
Time was taken to check her details on the system .Her request was certainly not ignored. In fact all their requests were fulfilled in a friendly and helpful manner.
She commented that she had brought her wedding outfit from us. She was happy with her outfit and the accessories for her special day.
She has visited us many times in the past and we are always happy to serve her , whatever she is buying, All our customers are very important to us however much or little they are spending.
After her friend had paid for the items they then stayed to look at / try on more clothes. They were not in a hurry to go which you would do if someone had upset you.
.She even told an assistant how she liked the dress in the sale but worried about the alteration. She was reassured that it was a simple alteration.
It's a shame that she did not take all these things into consideration when she chose to write to this bad review on the website.
There was certainly no deliberate offence meant on our part

Review added 06/10/2010 12:14 by Betty
I have just purchased an outfit for my daughters Wedding from No 25 .
I partially went there as I wanted something different . I was thrilled with my purchase. The outfit was the same price as in other stockists. as I checked this first
. I also purchased a cheaper suit for my future cruise which was very reasonable at approx £159
Plus a bargain in the Sale at £50 . I would have been disappointed to see all the outfits at cheap prices as I wanted something different.
Just once in my life I wanted to look really special. and I do .There are shops nearby who sell equally expensive suits and there is nothing wrong with that .

Review added 03/10/2010 22:35 by Margaret
A friend suggested that I visit No 25 of Bourne End as they were supporting my charity, Macmillan Cancer Support. My friend goes there a lot even though she lives in Cookham. I went there last Wednesday/Thursday and really enjoyed myself even though I wasn't buying anything. I had a coffee and the three assistants were chatty and friendly. I bought some raffle tickets and they said they were hoping to better last year when they raised £400. Other ladies in the shop seemed to be enjoying their shopping experience at No 25, and one lady had even come in to show her daughter's wedding photos to the staff. To me, everyone seemed very friendly and helpful. I do hope that No 25 achieve their target as they deserve to - not many shops throw open their doors for charity these days.

Review added 03/09/2010 16:55 by tina
I was surprised to read a review from a dissatisfied '25' customer. I bought a 'mother of the bride' outfit there last autumn and it was a most pleasant experience. The assistant was interested in helping me choose my outfit but not at all pushy. I later went in to buy a pashmina and the service then was fine too. Maybe I was lucky but from my limited experience I would certainly recommend the shop. I was absolutely delighted with the outfit too.

Review added 01/09/2010 12:37 by Katharine
As I was staying in Cookham for the weekend and was on my own I decided to see what was going on in Cookham over the bank holiday weekend. so went in on the Cookham web site.
I saw many reviews' about eating places plus the one for No.25
Although Cookham is a lovely village there does not appear to be many shops. Plus the ones there did not have anything suitable for me.
( I would not be as rude as these Review ladies to comment on the service that I received -- or didn't receive,..)
A quick trip to Bourne End proved to be a good move for me.
No 25 of Bourne End seemed to have a steady stream of customers coming in and out . Whilst I was there I heard the assistants greet everyone when they came in.
Although a lot of ladies replied there was quite a few that didn't. ! Who was being rude here ? Certainly not the staff !
I was dressed in trainers and jeans which didn't seem to matter. A pair of shoes was found for me when I tried on a dress.
After my purchase I was offered a cup of coffee. I declined as there was a Costa Coffee place along the road which was great!
I will certainly go back to No. 25 next time I am in the area and will also visit Bourne End again.
A nice village with welcoming shop keepers.

Review added 21/08/2010 23:11 by mrs roberts
I recently purchased a beautiful linea raffealli outfit for my daughters wedding at no 25.The service i recieved was wonderful,the staff were very friendly offering my husband and i tea or coffee as soon as soon as we arrived.The particular dress that i wanted they did not have in my size but went out of there way to order it in for me, which no other shop offered to do. I spent two and a half hours in the shop choosing my outfit,which i found to be amost enjoyable experience(one that i had been dreading) a big thankyou to all the staff at no25.yes i will be reccomending you to all my friends.

Review added 22/07/2010 18:41 by Karen
Interesting reading other people's reviews because I also found the shop owner rude, I have spoken to several people who have walked out becasue of the customer service that is offered. It's a shame because being Mother of bride or Groom's mum should be a pleasurable shopping experience.
I would not recommend this shop and would suggest you travel elsewhere. I would also give this shop nil stars, not deserving at all. A smile makes a big difference!! I am also a business owner so also fit their target market!!

Review added 22/09/2008 22:06 by anon
I recently visited No 25 of Bourne End as I also needed some shoes to match my wedding outfit.I had been told that they could dye shoes to match. But they stopped that service about 4 years ago and so couldnt help me. I was shown some lovely leather shoes . Its a shame they didnt match my outfit. A lady , who I presumed was the owner as she was very knowledgable ,advised me of 3 shops in the area who could help me, This was great news as I didnt have to hunt around for a shop that dyed shoes. I would certainly return to them for leather shoes in the future.Very helpful.

Review added 18/09/2008 11:54 by Chairman of Thames Hospicecare Support Group
I was saddened to see such harsh criticism of No 25 in Bourne End since the owners of this shop have been very generous to our fundraising group over the years. They have sponsored raffle and auction prizes and given a great deal of their time organising fashion shows to benefit the Hospice.
I also have been a customer of the shop and have found the staff very attentive and helpful.No 25 is one of the few shops in our area to stock a huge selection of formal wear and it is a pleasure to be able to park easily and shop there rather than have to trudge up to London. We should be supporting our local businesses rather than criticizing them "anonymously"

Review added 17/09/2008 22:37 by anon
I am a Cookham retired lady. I enjoy shopping and feel fortunate that there is such a lovely choice of shops in all the surrounding villages. I have been shopping in No 25 of Bourne End for many years and I will continue to do so. The assistants are just ordinary ladies who appear to love thier jobs.I have never found them "snooty" Yes sometimes they are very busy , after all the shop is very popular. But most of the time I want time to look on my own. When I need help they are there for me. If I want a sit down and a drink they are always pleased to help out. Not many other shops do this. Although I have to travel a mile to the village I am happy to do this as I always know that I will be served properly. If I go to other shops I nearly always have to wait to be served but I dont get cross about this .Its great that shops in villages are busy as I would hate to be without them.

Review added 17/09/2008 17:17 by anon
I used to live in Bourne End and have been in No 25 quite a few times and bought a few things over the years. I always made sure the owner wasn't in first as I find her not friendly and pushy. The clothes are rather boring and very expensive. I certainly won't be going in there again.

Review added 16/09/2008 12:21 by anon
I am a Bourne End resident and am very pleased that No 25 of Bourne End is in our village. Although I have no use for fine clothes for Weddings, Ascot, parties, etc., I do regularly pop into the shop for the odd small item/gift, which is always wrapped free of charge and with a smile.
I love going in as it's so friendly and, 9 times out of 10, someone always greets me with a "Hello, can I help you?". I often call in when I've been walking the dog and have never been frowned on for being in "tatty" clothes.
I know from my own experience that the shop does, at times, get rather busy and that there may not be an assistant free to immediately greet and assist you the moment you step in the door. But hey, this is the real world – I doubt very few small, independent retailers can afford to employ additional staff who are likely to be superfluous for much of the day or week. I believe all the staff at No 25 work very hard and try their very best to serve you promptly, courteously and are keen to give their customers the benefit of the extensive experience.
Clearly on this (very untypical) occasion, the lady in question did not (in her eyes) receive the level of service that she expected. Sorry, but that's life. Nobody's perfect, including No 25 or her. To post such a critical and scathing piece on a public web site without (from what I can tell) taking the matter up with the shop's manager is, in my opinion, quite shameful and somewhat hypocritical – on one hand she is complaining about their lack of effort/attention and yet the only effort she is prepared to make is to write an anonymous piece here rather than pick up the phone to the shop to politely express her dissatisfaction. I have no doubt she would have receive a much more positive response to such a call rather than the potential barrage of criticism she has let herself in for here!
Last year No 25 threw their doors open for a Macmillan coffee day, when the assistants seemed to be very busy making endless cups of coffee all day for no gain to themselves. Hardly the sort of thing that a "snotty shop" would do ,don't you think? The shop has traded in Bourne End for (I believe) the last 25 or so years – quite a feat given the economic ups and downs over that time. I doubt that life is easy for independent traders such as No 25, especially just now – shouldn't we all be more supportive of our local shops rather than spending time writing potentially damaging pieces on the Web?
The Internet is great for so many things but it is no substitute for a real conversation – hopefully this lady may remember this next time she has such an experience.

Review added 14/09/2008 12:24 by anon
I have just bought the perfect outfit for my daughter's
wedding from No 25
Had no idea what I was looking for but felt I would know it
when I saw it
After 2 hours of trying on and several cups of coffee I am
delighted with my purchase
A big thank you to the lady who presented me with loads
of options to try the experience was a joy!

Review added 13/09/2008 11:17 by anon
looking for a wedding outfit can be very stressful, i heard about no 25 from a friend who had bought a complete outfit from them from top to toe and was thrilled as they made so easy. the appointment system worked well as i had the assistant one to one for 2 hours.they spent time with ideas and colours and the important budget and i purchased a perfect outfit ihad plenty of tlc coffee and biscuits and my daughter was happy that it was made so relaxed.

Review added 08/09/2008 09:35 by anon
Courtesy, a smile and proper service costs nothing. Is this too much to expect from our local retailers? A full wedding outfit from No 25 does not come cheap, however the attitude of the staff is appalling. They are snooty and dismissive and as soon as you enter the shop they look you up and down and decide whether you are worth bothering with, followed by the phrase, 'we usually work on appointments only'. If you want to buy anything from this shop, may I suggest you dress in the latest designer gear, put on a false accent, make an appointment and hope you measure up. My experience is not unusual and yes, before you make any comments as to my background, I could afford anything in the shop I desire and fit into their 'target market'. I will however be buying any future outfits in London. I would have rated this business with no stars but if I gave it no stars my comments would not be accepted.