Queen's Head - Little Marlow reviews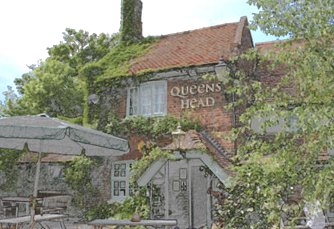 Pub meals
The Queens Head
Pound Lane
Little Marlow
Buckinghamshire
SL7 3SR
01628 482 927
Queen's Head - Little Marlow website
4 reviews
Average Score:

Add your review of Queen's Head - Little Marlow
Review added 10/07/2013 14:55 by Lizzyk
Had a lovely meal, starters followed by fish and chips with mushy peas (rather liquid) and tartare sauce which was homemade, but pink. The trouble was the atmosphere was quite depressing. We waited for forty minutes for the starter and noticed that everyone else had been waiting a long time too. Our waitress seemed that the world was about to fall on her head and did not even smile when we said goodbye to her. Good food, miserable atmosphere.

Review added 21/03/2013 11:23 by Ajay
This a great place to eat. Had lunch last week, brilliant seafood casserole. Service is cheerful and the prices reasonable

Review added 20/03/2013 18:32 by Red
Had a great evening meal here. Excellent service at just the right pace and interesting menu. Fish and veggie dishes perfectly cooked. Maybe could do with a fresh fruit item on dessert menu.

Review added 07/07/2010 14:32 by LizzyK
Went to the Queen's Head in Little Marlow yesterday for lunch. It is fabulous. We had a seafood taster which we all shared as a starter. Then there was a really good choice of starters, bar snacks and main courses. The food was lovely and fresh, although they do seem fond of rocket salad!, we sat outside and the service was friendly and efficient. Definitely worth a visit.