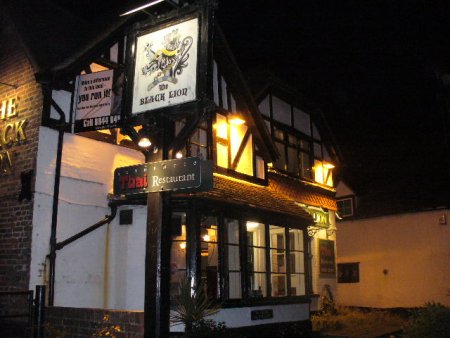 Offering Thai food.
Marlow Rd,
Well End,
Bourne End.
Buckinghamshire.
SL8 5PL
01628 520421
1 review
Average Score:

Add your review of The Black Lion - Bourne End
Review added 14/11/2009 13:41 by david
This combination of traditional pub and authentic Thai restaurant has been my favourite in the area for years. I go there every few weeks and recommend the Northern Thai sausage with huge lemon grass flavours and the Chef's special Spicy Duck. All the food is flavoursome and spicy without being too hot. The service given by the Thai waitresses is warm and friendly but not over attentive. The good news is that you can get real ale at pub prices. If only the Railway Tavern of old had adopted this approach: half local pub, half oriental restaurant.