Emperor of India - Braywick reviews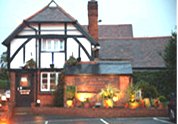 Indian cuisine
Emperor of India,
5 Windsor Road
Bray Wick
Maidenhead SL6 1UZ
Telephone 01628 624100
Fax 01628 777450
Emperor of India - Braywick website
4 reviews
Average Score:

Add your review of Emperor of India - Braywick
Review added 29/12/2011 18:37 by CB Cookham
We go here regularly so are bemused by the other reviews. After the arrogant service at a local Indian restaurant, we decided to try all the other Indian restaurants in the area and this is by far the best. This is now our favourite Indian restaurant in the area since we moved from London. The food is always very fresh with lots of flavour. The staff are always very pleasant and attentive and special orders such as freshly prepared dhal with no salt are no problem. Can't recommend it highly enough.

Review added 31/10/2010 00:41 by anon
Do not eat at this restaurant very expensive poor food nine friends eat with us for a Birthday meal and all of us came away wishing we went to our regular restaurant instead.

Review added 23/04/2010 11:48 by Her upstairs
The food is well prepared, flavours good, presentation nothing to write home about. They seem to take care with their ingredients and service was attentive. Average price for a main £13, for starters £7. Large carpark.
The 7 of us created a large early evening bill for them and yet they were sniffy and rude when we asked for a jug of tap water for the children, having already ordered various soft drinks for them. They kept trying to steer us to bottled water but we ignored their obvious huffing and puffing about it. I don't expect to be treated like that when I spend £130 on an early evening meal at a restaurant and I wouldn't go out of my way to visit again unless I was already nearby.

Review added 13/02/2010 08:39 by Rob
First time in here. Our food was very tasty and possibly just ahead of The Cookham Tandoori but the atmosphere is more pub than restaurant and quite lively. It was pretty busy and the service was quite good, fast and friendly. Got asked if I would like to leave a tip!