Mole and Badger reviews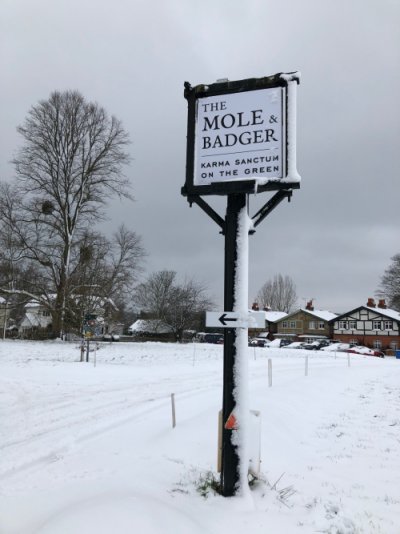 The Mole and Badger is a cosy, modern British restaurant, bar and wine emporium serving mouthwatering food, local brews and top notch wines.
The Mole and Badger Bar Restaurant & Wine Emporium
The Old Cricket Common,
Cookham Dean,
Maidenhead, SL6 9NZ
2 reviews
Average Score:

Add your review of Mole and Badger
Review added 01/01/2020 17:58 by anon
I have not been here for years but joined a group for new year's eve. How it has changed. Friendly service, good food and great atmosphere.

Review added 10/02/2019 18:15 by anon
Amazing roasts! And incredible desserts