Bianco Nero-Maidenhead reviews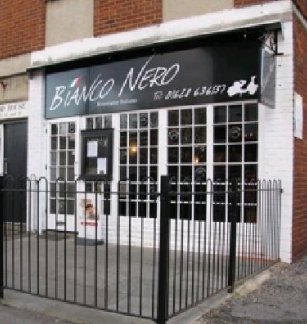 Home cooked Italian.
Bianco Nero,
12-14 Bridge Street,
Maidenhead, Berkshire,
SL6 8BJ
Contact Info
Phone:
01628 636137
Email:
info@bianco-nero.co.uk
Please do not make bookings via email
Bianco Nero-Maidenhead website
4 reviews
Average Score:

Add your review of Bianco Nero-Maidenhead
Review added 28/06/2017 19:04 by Mary
Yes they have moved just around the corner opposite Prezzos, but they have more room. The quality of food is excellent, we had a great meal there last Saturday and very reasonable. Staff very friendly and service very good. We wish them well.

Review added 20/07/2014 09:20 by anon
Another lovely evening here. Nice to see it very busy. Food good, service very attentive, lovely house wine. This family business must not be compared with L'Concor Dor, it is very different, but good.

Review added 01/10/2013 19:44 by Monty
Went there for my birthday, Lovely food and atmosphere, Service was excellent will definitely go again. worth a visit

Review added 26/05/2013 08:32 by Mary
A good evening last night. Lovely atmosphere, good service and food very nice. Just one minor moan, plates could have been hotter. Overall, will be back.