Diwa - Maidenhead reviews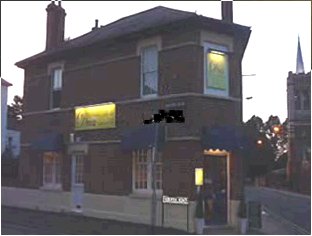 Indian Restaurant
2 Norfolk Road,
MAIDENHEAD,
SL6 7EE
01628 510210
3 reviews
Average Score:

Add your review of Diwa - Maidenhead
Review added 17/07/2010 18:19 by Brooks
Why are there empty tables in this lovely indian restaurant with friendly staff. Try it without having to spend too much money and easy parking makes it so nice not to have to go into town.

Review added 24/05/2010 17:51 by anon
We were recommended Diwa by friends and have been back 3 times since on our own. There is plenty of competition around our area so the standard needs to be high but Diwa have never disappointed us. We have always eaten in but will try a take away soon as we're sure that will be great too! Great service and a nice atmosphere.

Review added 24/05/2010 15:44 by anon
One of the best Indian restaurants in the area by far! Food is excellent, traditional as well as speciality dishes. All the dishes are obviously made from fresh ingredients.
Service is friendly and surroundings are comfortable and relaxing.
A must visit!!!