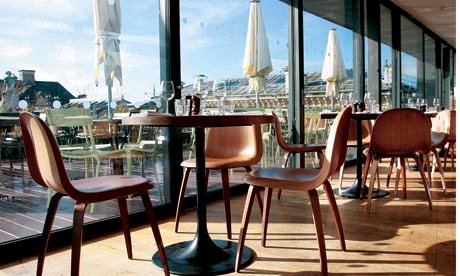 British cooking with some Welsh and European twists
Beaumont Street
Oxford OX1 2PH

Telephone 01865 553823
Ashmolean Dining Room-Oxford website
1 review
Average Score:

Add your review of Ashmolean Dining Room-Oxford
Review added 26/08/2012 15:41 by anon
If you are tempted to try this museum restaurant I would not bother. It is very modern, the views are very limited (really non-existent), the manager has had a personality bypass, the food is OK but not stunning and the prices are very high. However, our waiter was attentive and charming and deserved his tip.