The Five Horseshoes-Maidensgrove reviews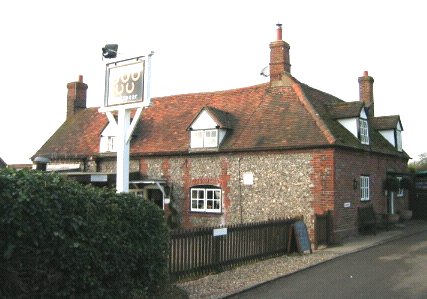 The Five Horseshoes is a 16th Century pub with brass, wrought iron, beams, burning fires and traditional pub games with fines ales and excellent wines. Large conservatory restaurant area and 2 snug bar areas.
Maidensgrove,
Nr Henley-on-Thames,
Oxon RG9 6EX
Tel: 01491 641282 Fax: 01491 641086
Email: admin@thefivehorseshoes.co.uk
The Five Horseshoes-Maidensgrove website
6 reviews
Average Score:

Add your review of The Five Horseshoes-Maidensgrove
Review added 11/02/2015 22:18 by lizzyk
This is the most fantastic pub, although the other side of Henley it is definitely worth a visit. Lovely food, large open fire and a really friendly landlord and staff. Just up the road from Stonor Park, so lots of good walks around to work off that sticky toffee pudding.

Review added 26/03/2014 11:54 by LizzyK
This must be my favourite pub. It is not exactly Cookham. but if you are going for a walk around Stonor it is definitely a good place to stop for lunch. It is people friendly, dog friendly and food friendly. Fantastic menu, I shared a melted camebert followed by mussels. Too full for anything else apart from excellent coffee.

Review added 17/03/2013 15:19 by lizzyk
This is a fantastic pub, with delicious food. Although it is in the back of beyond it is very popular and close to the Chiltern path. The views are incredible, right across to Windsor. They do a really good Weekday menu £11.95 for two courses and £13.95 for three. Lovely haddock and chips.

Review added 26/09/2012 13:49 by Stephanie
We visited this pub last Sunday on a recommendation, and it was delightful. Charming old pub inside, stunning views, great friendly service, and the roast beef I had was the best I've ever had. The rest of the party loved their food too, so do give it a try.

Review added 17/10/2011 11:13 by anon
This used to be a really good pub but recently it has really gone down hill. I went there for lunch this Sunday with some friends and was bitterly disappointed. We were welcomed by a rather disorganised bar team who took 15 minutes to serve us 4 drinks despite being the only customers waiting at the bar. We were then told that we would need to order and eat quickly as there was another party booked on to our table that lunchtime. As we did not wish to be rushed, we opted to give up the table we had booked and sit in the garden.
The menu was very limited, with only 4 or 5 items to choose from, all of which were rather expensive. We were hoping that the limited menu would be a sign of good quality home cooked food but that didn't see to be the case either. Most of our party had the fish and chips which looked good when it arrived. However, it seemed that most of the chips were not properly cooked and were in fact completely uncooked in the middle.
I had the roast beef which was not cheap at £15.95. I was given only one slice of beef which was fairly tough and covered in very watery gravy, my partner had the roast pork which was also only one slice and he commented that it was very fatty.
Due to the small portion sizes we decided to all have pudding which only disappointed us further... my partner had the panacotta which he said was very nice but was an incredibly small portion, not much bigger than the size of a tea spoon. The rest of us had sticky toffee pudding which was certainly bigger and fairly tasty but was served with ice cream that was completely off, unfortunately that rather put us off the whole pudding.
We mentioned to the waitress that the ice cream didn't seem right and tasted and smelt of cheese but rather than take our plates away to investigate, she wandered off to talk to the chef, only to come back 5 minutes later to tell us that they thought it was fine. How can 6 people be wrong? More worryingly, it meant that they continued to serve the off ice cream to the rest of the customers.
To top it off the inside of the pub is in serious need of as lick of paint. The paint is peeling off the walls, there are lots of missing light bulbs, split candle wax and unsecured wires hanging from the door frames. There was one ladies toilet to serve the whole pub which meant waiting in a queue of 4 people for around 10 minutes.
This pub certainly does not warrant its up-market prices and on this occasion I would say that its only asset is its lovely location.

Review added 09/03/2011 16:04 by LizzyK
I have not been to the Five Horseshoes for a while, but it has always been one of my favourite pubs. It is near Stonor Park so a little way from Cookham, but it is still fantastic. The building is from the 1500s with a fantastic view right across to Windsor Castle. The food is brilliant. I had Duck Confit, followed by Mussels, which were wonderful. The puddings looked delicious too followed by a strong black coffee to wake me up for the afternoon. There was a roaring fire with a dog lying in front of it. Attentive, friendly staff. Definitely worth a visit if you are near Henley or want to walk in the Chilterns.