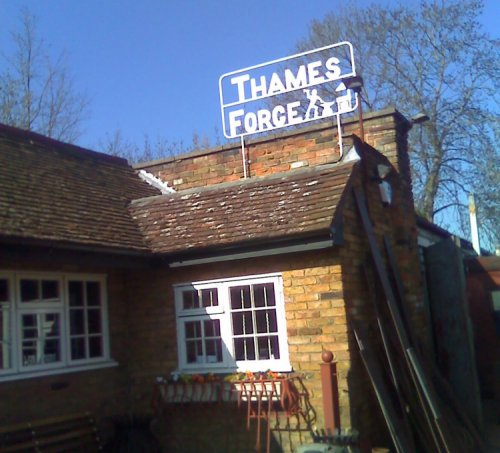 Gate Manufacturers
Wrought Ironwork Manufacturers
Railing Grill Manufacture
Supply, Install in Maidenhead
Thames Forge Limited
Fullers Yard
Sheephouse Road
Maidenhead
Berkshire SL6 8HA
Tel 01628 622423
E-Mail: thamesforgeltd@btconnect.com
Thames Forge - Maidenhead website
1 review
Average Score:

Add your review of Thames Forge - Maidenhead
Review added 29/03/2012 17:57 by Lizzyk
If you need anything metal or wrought iron repaired or a new gate, railings or wrought iron things for your fireplace, one of the most helpful places you can go to is Thames Forge in Sheephouse Road. In the past they have made all the metalwork for my brick barbecue. Even if you want just a small repair done you will be treated as a special customer. Customer service is not dead.