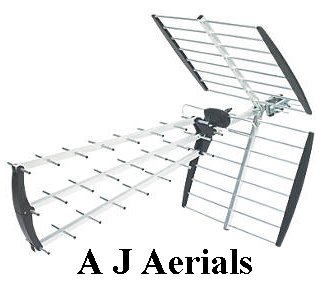 TV aerial suppliers and fitters
A J Aerials
13 Audley Drive
Maidenhead
Berkshire SL6 4QR
01628 628346
07990619619
1 review
Average Score:

Add your review of A J Aerials
Review added 06/11/2018 15:21 by Lizzyk
I have had really bad reception on my TV recently. I used A J Bryant, a father and son team. I phoned in the morning and they came along in the afternoon. They diagnosed the problem which was a damaged aerial. They replaced the aerial and cabling. Everything was fine in an hour. I cannot speak highly enough of them.