Thai Orchid-Maidenhead reviews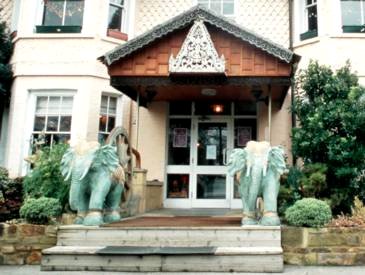 2 Ray Mead Road
Maidenhead
SL6 8NJ
Tel: 01628 777555
Fax: 01628 780880
Thai Orchid-Maidenhead website
5 reviews
Average Score:

Add your review of Thai Orchid-Maidenhead
Review added 30/10/2013 19:06 by anon
Consistently great food and service, would recommend to all!

Review added 04/12/2012 20:50 by anon
Staff was very rude, not veggie friendly for lunch time menu.

Review added 13/07/2012 20:17 by anon
Always great food (quickly prepared) and friendly service. I highly recommend.

Review added 26/07/2011 12:51 by Natasha L
Very pleasantly surprised. Service and food was good. Had a lovely evening - thanks.

Review added 22/07/2010 21:29 by anon
Always fabulous. The service is excellent and food great. A little pampering goes a long way!! Well done.