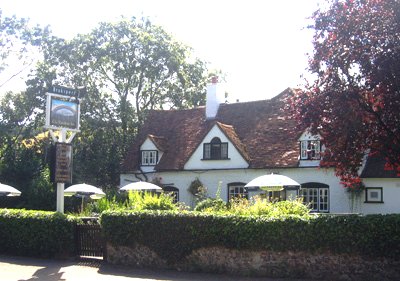 This pretty 17th century public house offers all you expect from a traditional country pub; warm friendly service; home cooked food; well kept real ales and good sensibly priced wines.
Curly & Jean Chandler
The Rainbow Inn
Middle Assendon
Henley-on-Thames
Oxfordshire RG9 6AU
Phone: 01491 574879
The Rainbow - Middle Assendon website
1 review
Average Score:

Add your review of The Rainbow - Middle Assendon
Review added 13/03/2012 17:47 by LizzyK
Had a lovely lunch at the Rainbow near Henley today. A traditional British pub with great pub grub. A popular place for walkers. It is a Brakspear pub. A good choice of starters and mains at reasonable prices with some nice fish dishes. Puddings are true British stalwarts, sticky toffee pudding, spotted dick, treacle pudding to name a few. The bill came to £30 for two main courses, one spotted dick and two filter coffees. It was a bit cold to sit putside, but lots of space on a warmer day, with a pretty garden.