Devine Flowers - Cookham Village reviews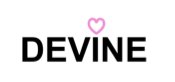 An individual floral design service
Devine
Adam Garrett and Christine Brighty
Devine Flowers
2 Tarry Stones
High Street
Cookham
Berkshire SL6 95Q
Tel: 01628 533 314
Mob: 0776 494 9590
email: shop@devineflowers.co.uk
Devine Flowers - Cookham Village website
13 reviews
Average Score:

Add your review of Devine Flowers - Cookham Village
Review added 08/10/2021 18:31 by Sharon
My son's wedding on Wednesday, was adorned with the most incredible flower arrangements created by Adam. What a talented, charming florist!I can not thank Adam and his team enough or recommend Devine highly enough. The creations were so stunning, unique, and beautiful they almost took my breath away. Thankyou

Review added 05/10/2016 16:43 by S J
Loving the new interactive website !
So easy to order bouquets online and have booked onto one of the Christmas academy courses .....looks great .
Well done Devine !

Review added 26/04/2016 16:08 by anon
Incredible shop + service. Adam is a star and goes way beyond the norm to deliver quality arrangements.

Review added 12/11/2015 14:49 by anon
Exceptional flowers and service

Review added 07/06/2015 16:54 by Annette Garmham
Fantastic service yet again and I I left with another stand out, stunning floral arrangement that lasted the best part of three weeks!
I have always found the lady (who has made up 5 of the 6 most recent bouquets) to be an absolute delight to deal with and an excellent florist. I won't be going elsewhere for as long as Adam or his colleague are in the Village.

Review added 06/06/2015 18:41 by anon
Poor service.
The girl that worked there was rude and disinterested.
Trying to order flowers for a party and she was too busy talking to her boyfriend it seemed on the phone.
Left numerous messages for Mr Garrett but never had s returned call.
Was thoroughly left wondering how the business survives.
Take your custom elsewhere - you'll be left wondering why you bothered trying here.

Review added 21/01/2015 14:57 by SJ
Just had THE most utterly amazing bouquet delivered ........by the gorgeous suited Adam !
What a fantastic surprise !!
The most gorgeous roses I have ever received ...!!
Thankyou DEVINE ......you've made my day !
SJ

Review added 15/01/2015 10:02 by Robert Jenkins
We have been regulars for years at this florist and it is simply marvellous, very good taste, very helpful and never disappointed.
Sorry to hear about the lady with the bereavement who has posted a huge rambling diatribe, it find the scenario beyond unlikely and rather than besmirching the shops excellent reputation, perhaps a more mature approach would be to discuss the predicament with the shop in an orderly way.
I respect it was a stressful occasion, but we have not heard the shops side of the story. I have no connection with the business on any way.

Review added 13/01/2015 17:21 by anon
Its always difficult when you loose a loved one. I love this florist its the best by far! great service and lovely staff.

Review added 13/05/2014 18:47 by Janet Powell
Good quality Flowers good service pleasant People always a pleasure
To go into the Shop and the quality is the same if you order over the phone
Thank you.

Review added 08/01/2014 16:15 by Clare Law
First rate service, above and beyond the call of Duty, Highly recommend

Review added 26/03/2013 20:01 by Jo
I was given a stunning bunch of flowers today by my lovely boyfriend a complete surprise but these are the best flowers I have ever had. I would definitely recommend this florist. Lovely fresh cut flowers

Review added 26/02/2012 19:28 by S J
Everytime I am in need of a beautiful present or floral decoration for various events I can always rely on the advice and service of Adam and his assistant Zara to produce just the right combination.
Always a joy to visit !