As Good As New - Bourne End reviews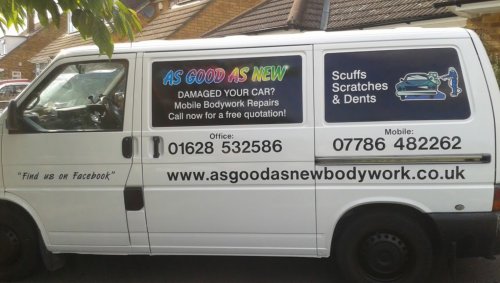 As Good As New body work repairs.
6 Cliffords Way,
Wooburn Green,
Bourne End SL8 5TR

01628 532586
1 review
Average Score:

Add your review of As Good As New - Bourne End
Review added 02/08/2018 11:37 by anon
My car was covered with odd scratches and knocks. Good As New came along to my house and created what looked like a new car. They arrived at 9am and left around 3pm. The result was fantastic and I could drive the car immediately. I would definitely recommend them.