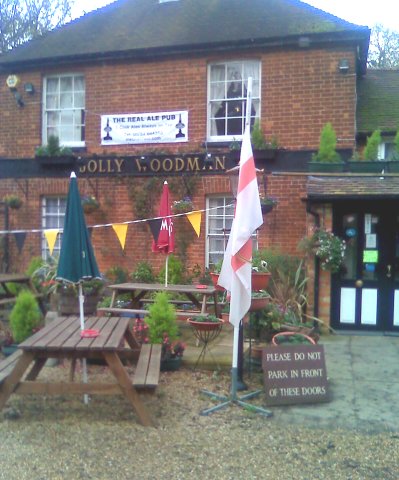 Basic English Pub Free House
The Jolly Woodman
Littleworth Road,
Littleworth Common,
Berkshire SL1 8PF
01753 644350
1 review
Average Score:

Add your review of Jolly Woodman - Dropmore
Review added 11/11/2009 14:38 by LizzyK
This is a great English pub. If you want pub grub, there is a large selection of pies and baked potatoes followed by typical English comfort puddings. The person I went with had chilli con carne and said it was the best they had ever tasted. This is not fine dining, but good and tasty food. A real ale pub, if you are a beer fan.