Bird in Hand - Knowl Hill reviews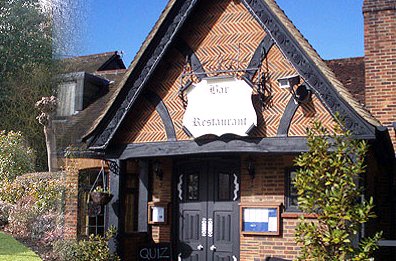 14th Cenury Inn and Restaurant
The Bird in Hand Country Inn
Bath Road
Knowl Hill
Reading
Berkshire
RG10 9UP
Tel: 01628 826622
Fax: 01628 826748
Email: sthebirdinhand@aol.com
Bird in Hand - Knowl Hill website
2 reviews
Average Score:

Add your review of Bird in Hand - Knowl Hill
Review added 05/02/2013 16:07 by audiofayre
Outstanding food, especially the fillet steaks! Range and variety of beer is exemplary. Slightly pricey BUT never, ever needed to complain about the service or fayre on offer.
Total recommendation without hesitation.

Review added 29/01/2010 19:02 by anon
I have driven by the Bird in Hand at Knowl Hill on the A4 many times, but last night went for dinner there. I was very impressed. It is a fourteenth century Inn with a warm, comfy bar at the front, which was still full of happy people when we left at around eleven. The restaurant behind was extremely pleasant with nice, comfy chairs. The food also was excellent with fantastic, friendly service. I was very impressed and as a real plus there is lots of parking and the prices are pub prices.