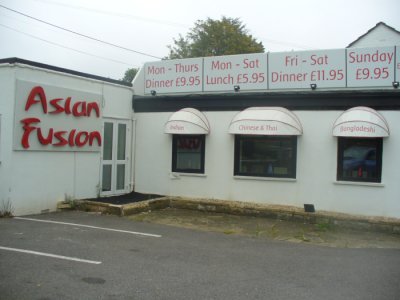 Indian, Bengali, Thai and Chinese cuisine
Aian Fusion
Bath Road
Littlewick Green,
Maidenhead,
Berkshire SL6 3QR
01628 822140
Asian Fusion - Littlewick Green website
1 review
Average Score:

Add your review of Asian Fusion - Littlewick Green
Review added 27/09/2010 09:34 by Rob
Just been here for the first time. Very tasty Asian food a la carte or buffet. We had the buffet and so you can choose all your favorites for a set price. Very friendly staff. £73 for 4 meals, 2 beers, 3 glasses of wine and one dessert.
http://www.asianfusion.org